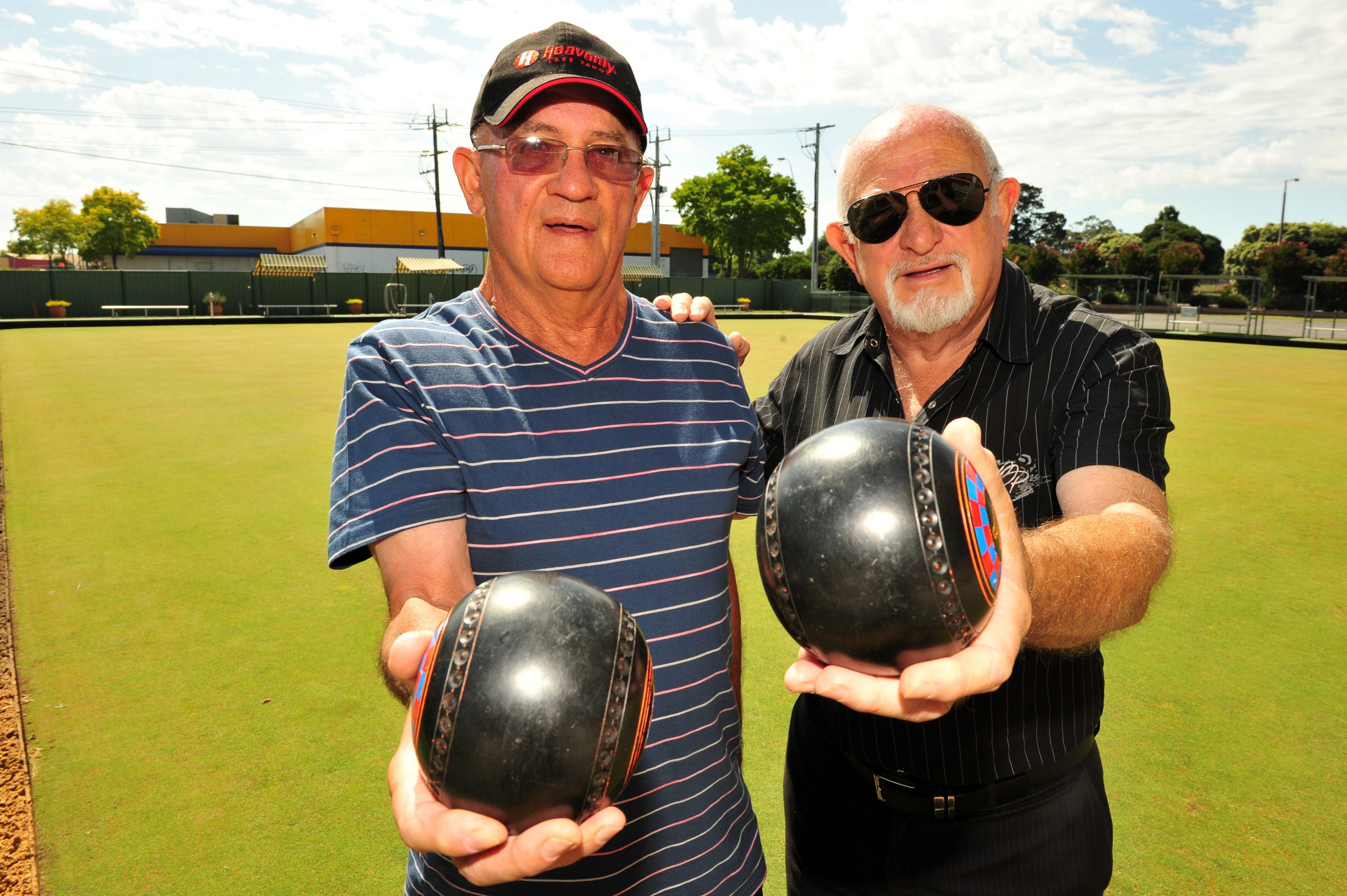 THE Moe Classic Pairs lawn bowls tournament has a celebrated tradition of excellence.

The 2016 iteration, beginning today, promises to be no different.
Since its instigation by Bev 'the colonel' Clarke in 1977, the three-day bowls bonanza has always attracted the cream of the crop.
It began as a masters event, meaning only club champions were invited, before being adjusted to a 'classic' in 1995 by Danny Keating – now chief executive of Queensland Bowls – to add diversity to the field. While it may not be exclusively champion bowlers on the card anymore, the field remains chock full of talent chasing a slice of the $3000 cake.
"It opened it up to a lot more people who can enter in it. In some clubs you've got one person who's won the club singles 12 of the last 14 years, so limited people could enter," event coordinator and five-time champion Sandy Caines said.
"It just opened up the field; there's a lot of good bowlers who have never won a club singles or pairs."
Caines dubbed the eight bowls pairs format as "the best game" within the sport of bowls, and the allure of top talent was icing on the cake for invitees.
"You play as a lead and a third or a second and a skip, it's a very good game, I think it's the best game and the prize money is good," Caines said.
"You play the top competition, you're not just playing the average bowlers which most tournaments are. This attracts the better bowlers."
This year's field is as strong as ever.
Four-time champion Ray Morrisey is set to return after missing through injury last year, while three-time winner Ian Caines will attempt to even the ledger.
Traralgon is set to send a strong contingent of Ian Kirkup, Michael Yacoub, Ian Hilsley and Mat Ferrari, with the likes of perennial competitor Neville Brown (Heathmont) also in the mix.
They will all be chasing defending champions Ian Smethurst (Drouin) and Bruce Anderson (Wonthaggi) who won the event in a dramatic finale last year.
Club president Les Stolaryk said competition was always fierce among supremely confident bowlers.
"You don't get bowlers here who don't think they can win," he said.
Stolaryk said the classic pairs, one of several high profile invitationals staged by Moe throughout the year, was an important cornerstone for the club.
"It's significant in the sense that it's prestigious for us, it puts us in the limelight in the district as a leading bowls club," he said.
"We get full entries, in 2015 52 players attended, it's a three-day event, it's based on our volunteers – generally it's something we pride ourselves on that everyone wants to come to.
"For the existence of this club – it is a volunteer-based club, we're not a pokies club – we're up against a lot of competition… so we've got to make sure any event we put on is successful for the club."
Reliant on the increasingly popular barefoot bowls – returning to Moe on 3 February – and bingo nights to stay afloat financially, the 150-strong club continues to maintain two premium grass greens which will feature this week.
The classic pairs runs from today with the final round of competition on Wednesday.