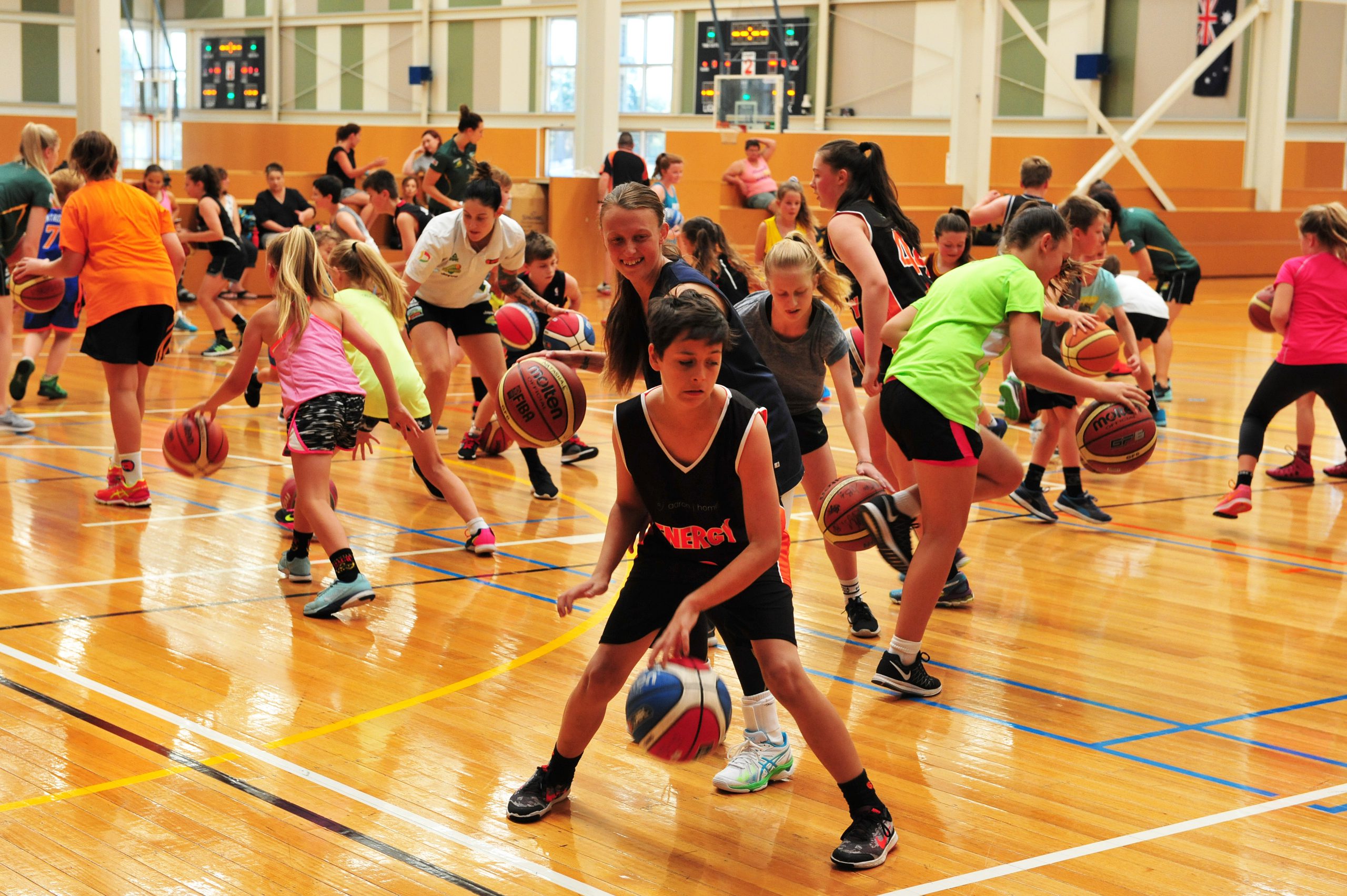 Former Opals and Olympic superstar Trish Fallon may never have reached the lofty heights of international stardom if not for the direct influence of her idols during her formative years as a young basketballer.

It's an opportunity the Dandenong Rangers elite teams administrator is offering to up and coming hoopsters in the Latrobe Valley.
Last Wednesday the WNBL and SEABL club sent an envoy of stars from its elite women's program for a junior skills clinic at Churchill in collaboration with local BigV franchise, Latrobe City Energy.
Franchise favourites Annalise Pickrel (United States import), Alex Bunton, Aimie Clydesdale, Steph Cumming, Tegan Cunningham and Tenaya Phillips were among the players on hand to lead the clinic for a large contingent of eager juniors.
Fallon said she hoped the vast quantity of eight to 16 year-old players of all skill levels who attended the session could now more easily tap into the professional pathway from an early age.
"It's giving them the opportunity as much as we can to get face to face with elite players and hear them talk about how they got to where they did, because it can have a huge impact on these kids," Fallon said.
"I know because that happened to me; I'm from Geelong and they had a final four tournament (there) with the national league.
"I didn't know what I was going to do with basketball… but I got to meet the players and talk to them and… that was it for me, it had a massive effect on my thinking about where I wanted to go with basketball.
"Hopefully we can have the same impact."
The new relationship with Energy should further solidify, with Dandenong set to offer game day access opportunities, skills sessions and promotion of the sport in south-east Victoria.
Fallon said the club had previously tapped into the Melbourne market but was now eager to branch out into rural Victoria and potentially unearth new talent.
"There's a lot of good kids that come out of country… you can't ignore it. Sport's so big in the country so we definitely identify kids who have the ability to take it to that next level," she said.
"We've got some programs starting soon that are going to open up for kids coming through so we can have a look at them and maybe spend some time with our national league… and give them a taste of what it takes to play at that top level."
Fallon said the proximity to the region would help build a stronger pathway in future.
"Being 90 minutes up the highway, it's an easy drive and it gives us a chance to share our players, their knowledge, myself and hopefully build a really good relationship with the kids," she said.
"Hopefully in turn they can meet the players, come to a game… see what it's like to see a national league team and play the game these kids have an interest in already.
"It's also sharing that knowledge to areas that don't necessarily get to see players of this level."
After the success of last week's all-inclusive session Fallon said there may be future opportunities to run further clinics catering to the elite market.