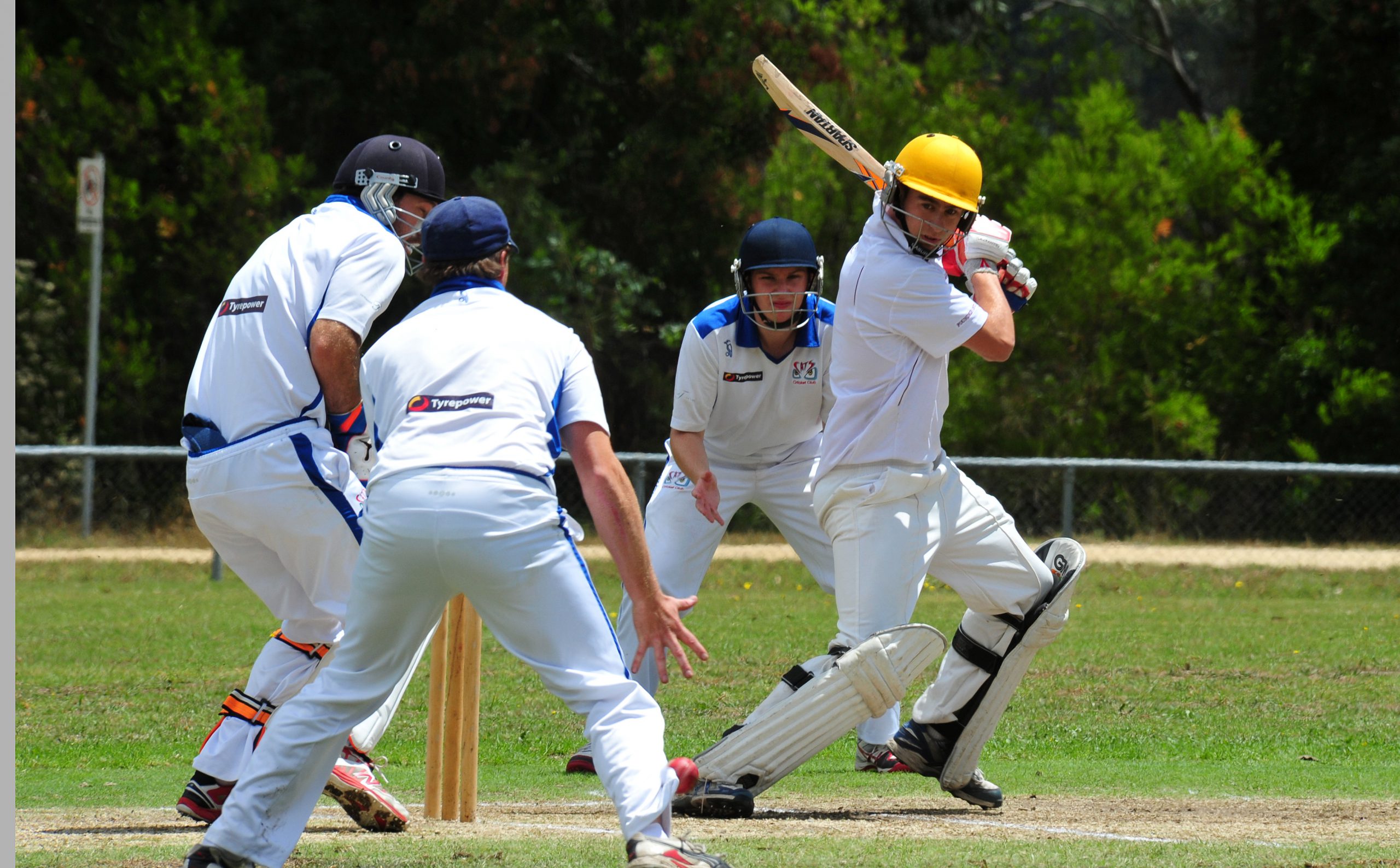 THE much anticipated top of the table clashes have been dominated by the ball with both headline round 10 Traralgon and district cricket matches in the balance.

Four captains won the toss and sent the opposition in on a bowler's day, as three players took seven wicket hauls around the grounds.
GORMANDALE has left itself 33 runs to win with just four wickets in hand against MTY Raiders in a low-scoring scrap at Yinnar.
The Tigers sent Raiders into bat in bowler friendly conditions and the host moved laboriously to 2/37 off 22 overs.
The score slumped to 5/66 off 40 and with Brad Knowles out the Tigers were right on top.
Raiders went into tea at 8/90 off 48 overs and it only took another six overs for Gormandale to kill the innings for a total of 93 off 54.
Brad Wadlan took 5/37 off 21 and Jack Davies took 3/20 off 10 to engineer the collapse.
Raiders knew early wickets were a must and a fired up Knowles delivered with the scalp of Barney Webber for a duck.
Al Jenkin (12) and Kent Hammond (23) put on 28 before Hammond fell.
Wadlan (24) and Jenkin restored the situation with a 32-run partnership before a massive collapse in the final five overs of the day put the game back on even keel.
The Tigers lost 4/1 to be 6/61 at stumps.
Captain Knowles was superb with four wickets for just seven runs in nine overs.
CENTRALS sent Ex Students into bat with immediate success as two wickets fell for the cost of 18 runs with Mitch Membrey and Jimmy Pryde sent back to the shed.
A 34-run partnership between Jordan Gilmore (23) and Jackson McMahon (12) restored the situation briefly but it was not enough as the Sharks were bundled out for 105 off 54 overs.
Star batsman Greg Munro's unavailability for day one proved costly for the Sharks.
Red-hot Mark Rawson was the star with 7/27 off 14 overs, adding wickets to his bag of 450 runs this season.
Rawson now holds the key to a win with the willow and remains 27* as Centrals reached 3/44 in reply.
CATS decided to bowl first and had Churchill 4/60 before a great partnership of 99 between skipper Nic Duncan (53) and Brendan Mason (26).
Dave Metlikovec continued the heroics with a well made 55 to top score as Churchill compiled 189 off 74 overs.
Stephen Morgan continued his great season with 7/53 off 25 overs.
CATS are 0/11 in reply.
GLENGARRY is on the warpath against Traralgon West with first innings points already bagged and an outright victory in its sights.
Sam Marks won a crucial toss and sent the West into bat.
The move paid dividends as the reigning premier demolished the struggling Eagles for 57 off 31 overs with Rob McGregor's 23 the sole double figure effort.
Cam Graham (4/13 off 10) bowled beautifully for the Magpies.
Looking for quick runs Glengarry smashed up a quick fire 5/138 off 27 overs.
Sam Marks smacked 50 and Hayden Ross-Schultz ended on 61* before the declaration was made.
Best bowler for the West was Brendan Peavey with 4/13. Batting a second time West grounded it out to reach 0/27 at stumps.
THE only side to bat first after winning the toss was Imperials, who held firm to make 167 off 65 overs against Rovers.
Ryan Morley (27), Brad Sizeland (29) and Ross Williams (22) all got starts in the middling total.
Rovers spinner Greg Bramwell was dynamite as he turned back the clock to claim 7/46 off 23 overs.
Spin partner Fazz Hasan took the remaining three wickets on offer for 57 runs off 21.
Rovers are 1/27 in reply.