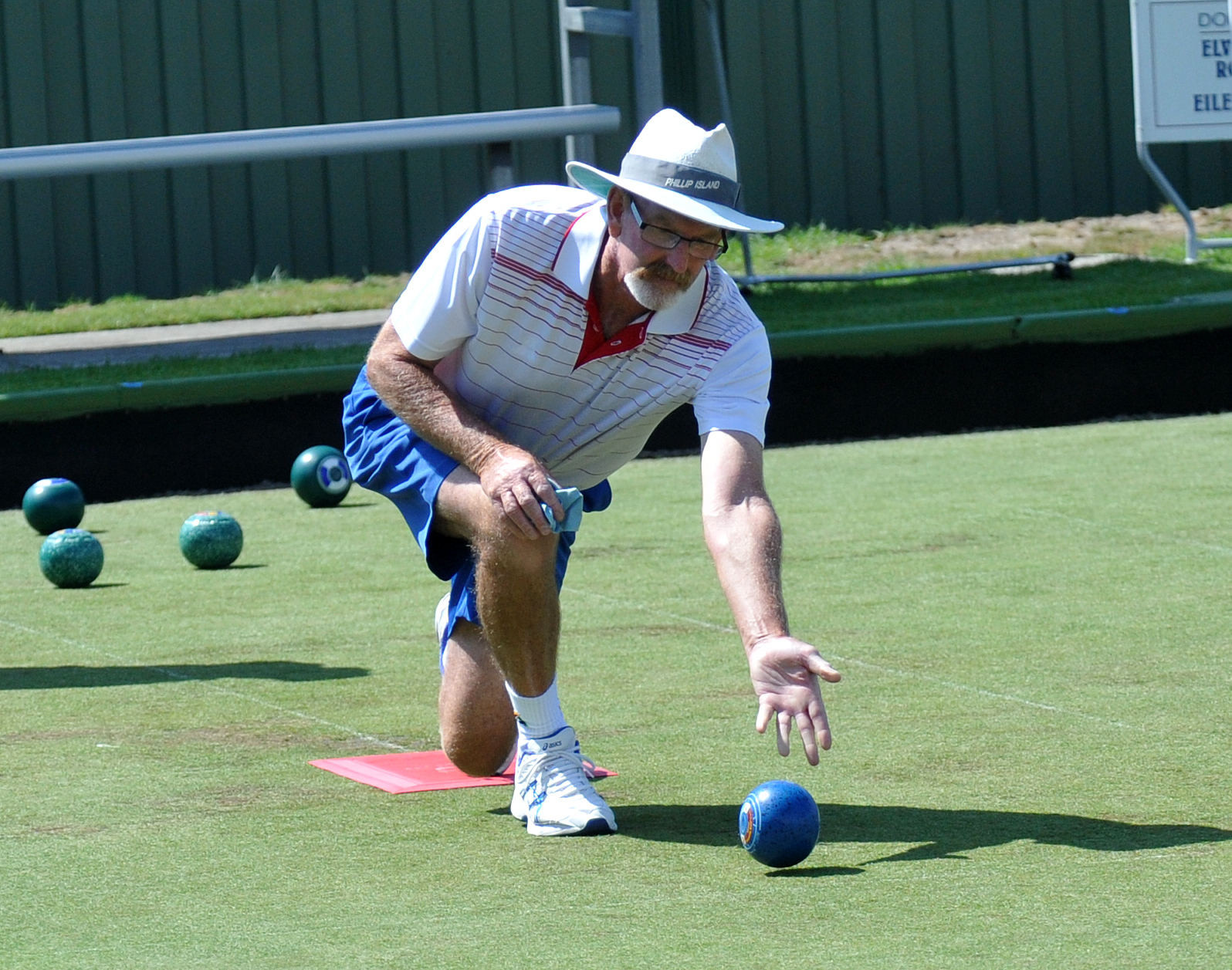 IT took something special to knock four-time Moe Classic Pairs champion Ray Morrissey and the 'stick man' Barry Ansett off their perennial perch last week.

Ron Burge (Inverloch) and Daryl Major (Phillip Island) produced three days of near flawless lawn bowls to usurp the returning champion team on countback after both incredibly went through six matches undefeated.
"It's pretty special, they still did alright; they won their six games we were just lucky to have a few shots up on them," Burge said.
The South Gippsland duo was 62-up on aggregate at the end of Wednesday's final round of matches, eight ahead of Morrissey and Ansett who fell short of the 17 shots needed against Neil Ellery and Rick Lukey on their last rink to tie.
Despite their big aggregate lead ahead of the last round, Burge and Major had to survive a scare against Moe's Craig Thornton and Jan Rudy.
Needing a win of any margin to all but assure the title and bulk of the $3000 prize pool, the tournament leaders were just three shots up going into the 18th and final end.
The Moe pair only managed to draw one, giving Burge and Major a two-shot win which proved enough to take home the title.
"The last game was probably the hardest we had as far as the scoreline was concerned. I didn't bowl as well as I had in the rest of the games, Daryl kept us in the game for most of it," Burge said.
"We were lucky enough to get the shot on the second last end which gave us a bit of a buffer, so we could afford to drop one or two on the last end."
Rudy and Thornton, who only began playing about three years ago, also troubled Morrisey and Ansett in their round three encounter, with one shot the difference.
Major said the nerves were jangling as scores drew close toward the finish line.
"We were getting pretty nervous, we had a lot of shots up but if we had have dropped that game it was the end of the story for us," Major said.
"We would have gone from chocolates to boiled lollies in one end, so we were pretty conscious of that."
After two hot days to open the classic, Wednesday was a change of pace with rain delays in the morning – which threatened to cut the event short – leading to heavy greens in the afternoon.
Major said the variable conditions made scoring difficult after lunch.
"We're probably both touch bowlers so to play on a heavy green it takes that touch out so you've got to play with a bit more weight, and anything can happen when you do that."
It was the fourth time the fierce pennant rivals had teamed up for the classic, with a fourth-place finish last year their previous best effort.
Defending champions Ian Smethurst and Bruce Anderson finished fourth with five wins and 51 shots up, just behind Neville Brown and stand-in partner Nick Dawe with five wins and a whopping 72 shots.
Some 48 bowlers comprising 24 teams contested this year's event.
"It was highly successful and thanks for the support from Latrobe Valley Clubs," Moe Bowls Club president Les Stolarik said.
"We look forward to a big event again next year."
MBC's next big event is the invitational triples on the first weekend of February.