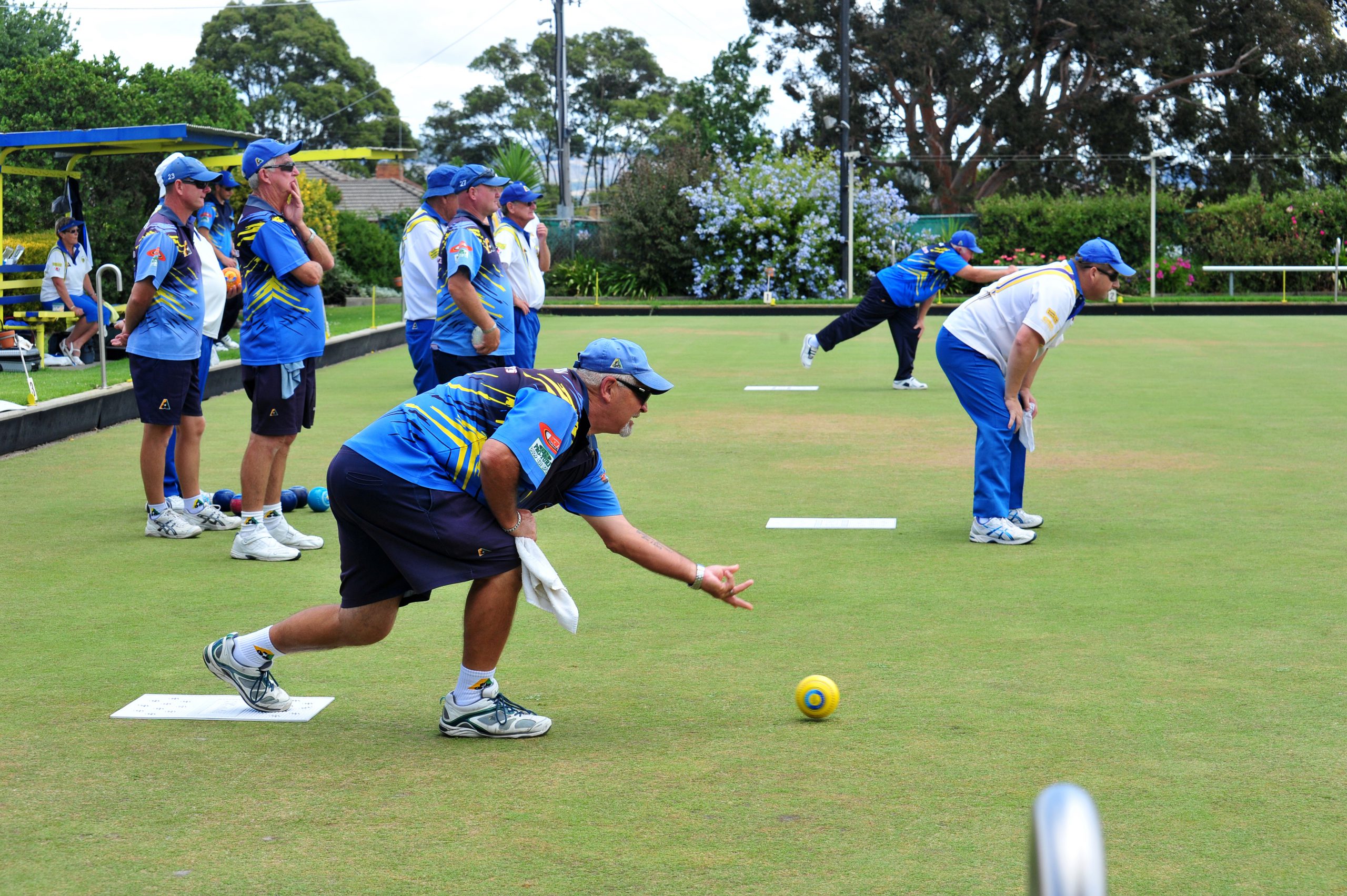 YALLOURN was kept in close check by Morwell Club but the dogged host failed to land a killing blow across the rinks in round 11 of West Gippsland Bowls Division top grade action.

Playing at home Morwell Club was felled by just 10 shots at the end of the day's play, losing out 97-107, but the visitor's consistency saw it walk away with 18 of 20 points on offer.
On a holding 13 second green, slowed by 20 millimetres of rain, Morwell Club mixed it up early with its higher ranked opponent.
Rinks were being closely contested and by the break Morwell Club led Yallourn 59-57 after 56 ends.
Brett Harle, Beryl Noblett, Andrew Shepley and Alan Ralls trailed Yallourn's Jim Lawrence, James McCausland, Charlie Ward and Daryl Scott 13-15.
In an even affair Morwell Club's Rod Smith, Ron Witton, Brian Smith and 'Nobby' Noblett were tied with Kevin Lovett, Alex Houston, Greg Lewis and John Hannant 17 apiece.
Dave Stevens, Mil Karleusa, Glen and Norm Trembath led the visiting quartet of George Lambos, Paul Sherman, John Leicester and Barry Daley 15-14.
The final rink had host foursome Dennis Ashman, Jorma Takanen, Peter Simpson and Geoff Unwin in the box seat against Alan Grubb, Ken Capper, John Brookman, and Nosha Michaels, 14-11.
Yallourn picked up some steam after the break but could not shake a persistent Morwell Club, with the visitor clawing to an 85-84 lead after 85 ends.
With one shot still the difference after 92 ends Morwell Club was poised for a boilover until it dropped a seven in one game and a six on another. It proved too many to recover as Yallourn emerged victorious 107-97.
Stevens' rink eventually succumbed to Lambos' 22-25, Smith was defeated by Lovett 24-29, Harle fell short against Lawrence 21-32 and Ashman salvaged some points with a 30-21 win over Grubb.
Traralgon RSL ravaged Drouin 88-73, Neerim District picked up 16 points with a four shot victory over Warragul, while Traralgon was too strong for Trafalgar in other division one matches.