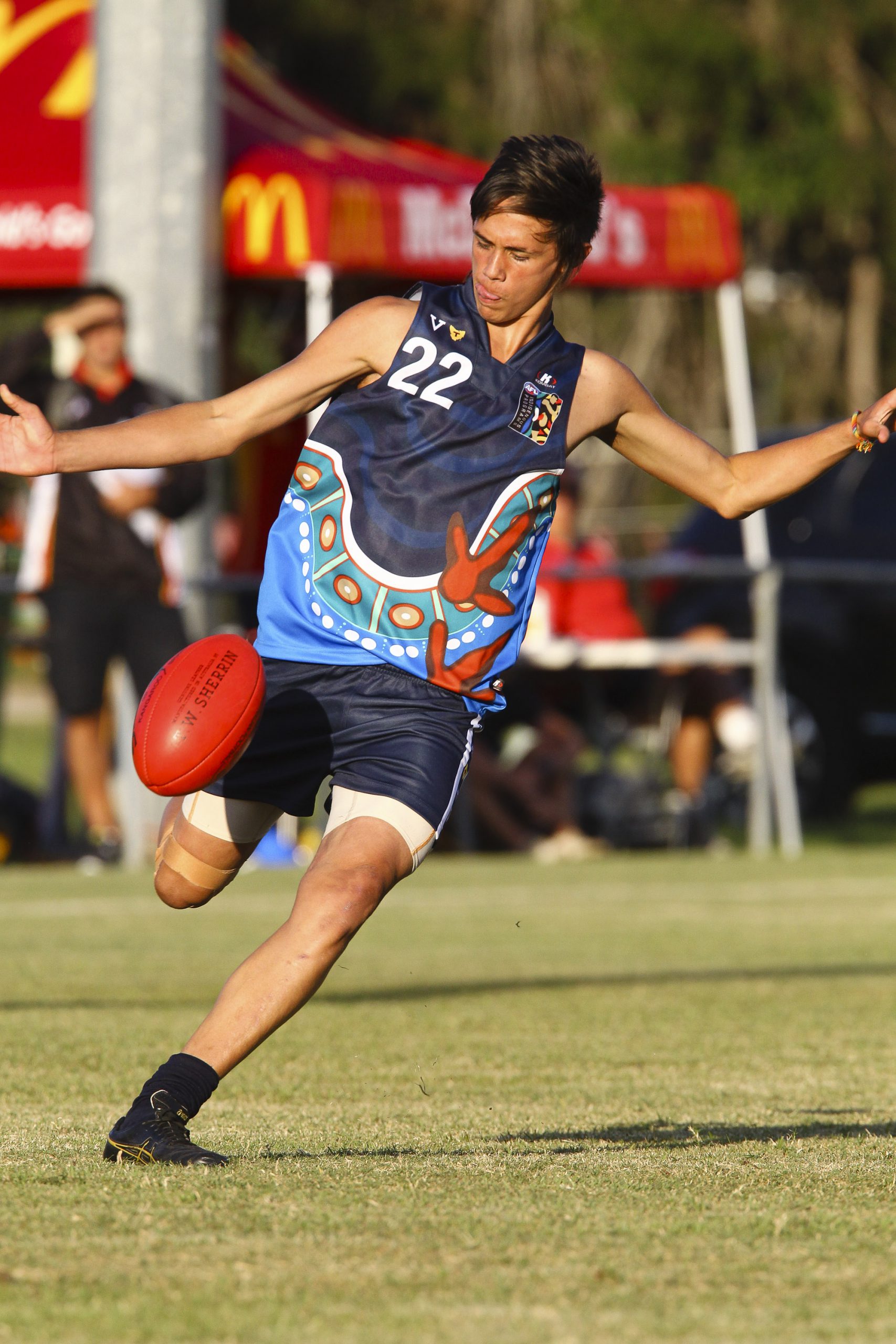 INDIGENOUS and multicultural youths from the Latrobe Valley will have a chance to kickstart their footy careers in Morwell this month.

AFL Victoria, in conjunction with AFL Gippsland, Gippsland Power and the State Government, will hold one of its regional trials for the under 15 Kickstart and All Nations program in Morwell, where multicultural juniors can take their first steps toward state and TAC Cup representation.
The initiative seeks to spruik the values of education and healthy lifestyles through football activities and AFL ambassadors.
It also aims to nurture natural talent to create young community leaders with strong cultural identity via an on and off-field development program.
AFL Gippsland football development manager Michael Roberts said staging local trials would look to leverage the region's already strong multicultural roots in the football community.
"The multicultural side of the region is growing significantly… every year with newly emerging communities in some of the bigger townships," Roberts said.
"From an indigenous perspective Gippsland has always been well represented in that space both in talent and just general participation."
Roberts said AFL Gippsland was committed to offering these opportunities locally to help reduce barriers to participation.
"One of the reasons we've requested (this) to ensure we continue to be relevant in that space is to make sure we do give access to both those communities to have an opportunity not to have to travel to Melbourne (for these programs).
"That's been a really important plan as part of what AFL Gippsland wants – to decrease those transport barriers that often exist in rural and country areas for people to trial for these sorts of squads.
"We're beginning to identify much stronger partners and stakeholders within those communities to help us drive those sorts of participants."
Originally developed to use football as a vehicle to promote awareness in participation, health, education and employment to indigenous communities, the program spread its net to rural Victoria last year with great success.
More than 100 players trialled, from which half were selected to attend a high performance camp, before 27 were named as Victoria/Tasmania representatives for the Kickstart national championships.
The final squad was also taken on a future leaders' camp, which combined training with cultural education prior to the championship.
The Victoria/Tasmania side achieved its best result at the national carnival where it finished runner-up.
To be eligible for the Kickstart program participants must come from an Aboriginal or Torres Strait Islander background.
The All Nations program is designed for under 15 boys who were born overseas or come from a non-English speaking background.
Local trials will be staged at Morwell Recreation Reserve on 22 February.
For more information visit www.aflvic.com.au