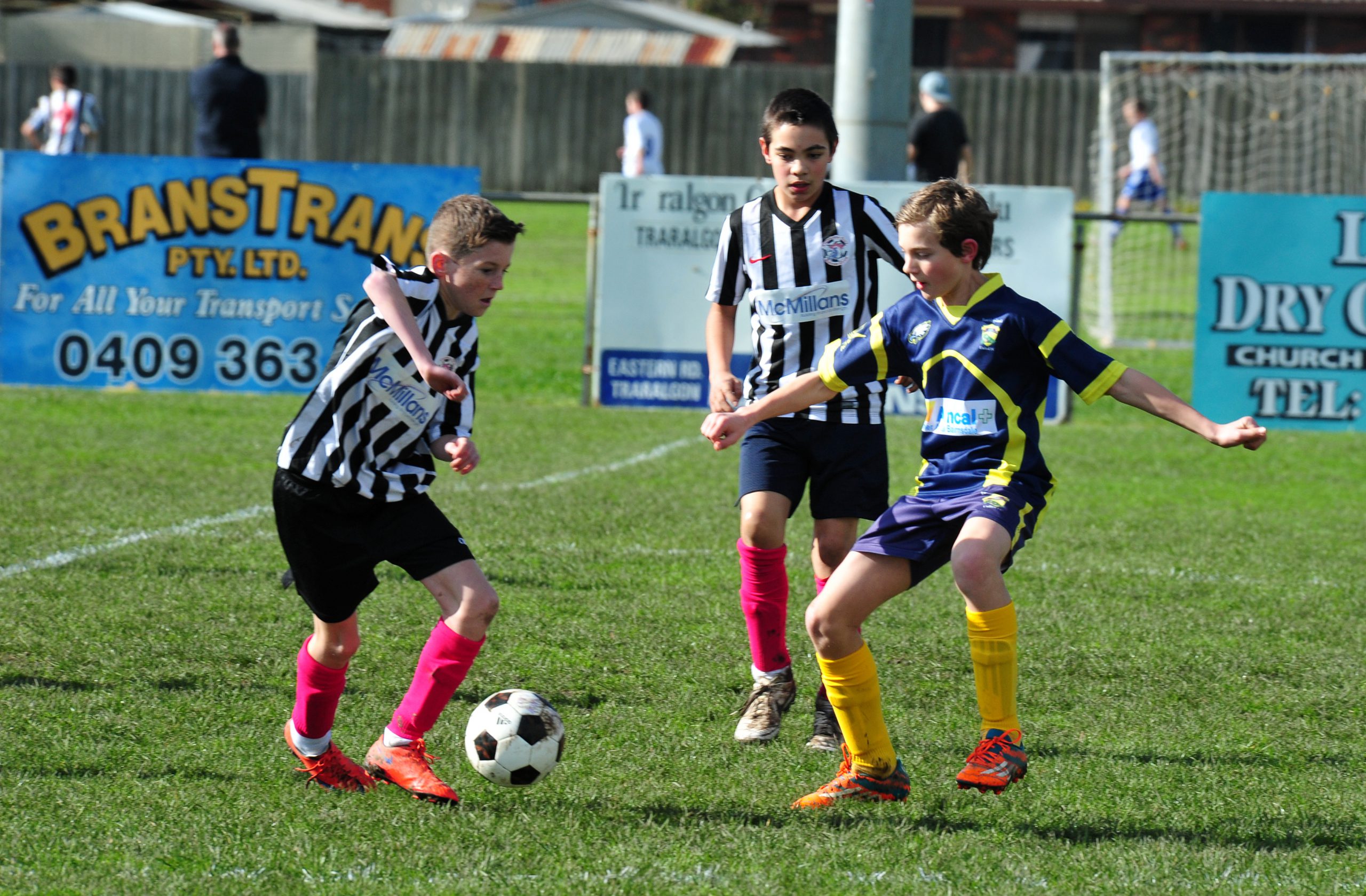 RELATED COVERAGE: The Cup conundrum
RELATED COVERAGE: The Gippsland soccer schism
JUNIOR soccer will not be affected by a change of league governance, the Latrobe Valley Soccer League has promised.

The newly formed administration, which is set to govern the former Gippsland Soccer League central division's 13 clubs this season as a breakaway league, has assured stakeholders it is "business as usual" for junior and senior competitions.
The only structural change is the distribution of age groups, which will deliver under six, eight, 10 (mini roos mixed gender), 12, 14, 16 and potentially 18 boys if numbers permit, along with under 13 and 16 girls' competitions.
LVSL junior steering committee chair Allan Roberts said the new administration would aim to offer a more collaborative system of governance.
"It's business as usual as per last year, just under a different name with a fairer representation for everyone involved in the junior game," Roberts said.
"The only physical change to the game this year is the redistribution of age groups going to even ages.
"Basically we want to establish that the clubs are the actual stakeholders of the league and we want to give the clubs a bit more involvement in the decision making and representation of soccer across Gippsland at both junior and senior level."
Roberts said LVSL still operated under Football Federation Victoria and would retain the resources which were available to the GSL.
"We are still aligned with the FFV so we will still have access to zone development officers, coaching and referee courses, all that was in existence prior we will still have access to moving forward," Roberts said.
The LVSL will continue to provide representative and development pathways, and plans to enter teams at the junior country championships over the Queen's birthday long weekend.
Roberts said the LVSL would look to work with Gippsland FC and other elite clubs to provide opportunities for its players.
"We want to put back in the Gippsland squads for all age groups this year so kids have got another opportunity to represent LVSL and Gippsland at the country champs on the Queen's Birthday weekend," he said.
"We still want to engage with the ETP program that was in existence last year and is its own entity this year (Gippsland FC).
"We'll also be looking at developing other pathways and links with state league and NPL clubs for our juniors as well."
Roberts said LVSL wanted to assure the central Gippsland soccer community that all was in place for the 2016 senior and junior seasons despite recent mediation with FFV and the GSL.
"There'll be a sustainable competition up and going for both juniors and seniors, there's no worries there," he said.
"Everyone's been doing their due diligence in the background while we've been trying to maintain communication with FFV and the GSL moving forward."
Roberts encouraged anyone seeking further information about the competition to contact their local club.
The competition will commence on 16 April.