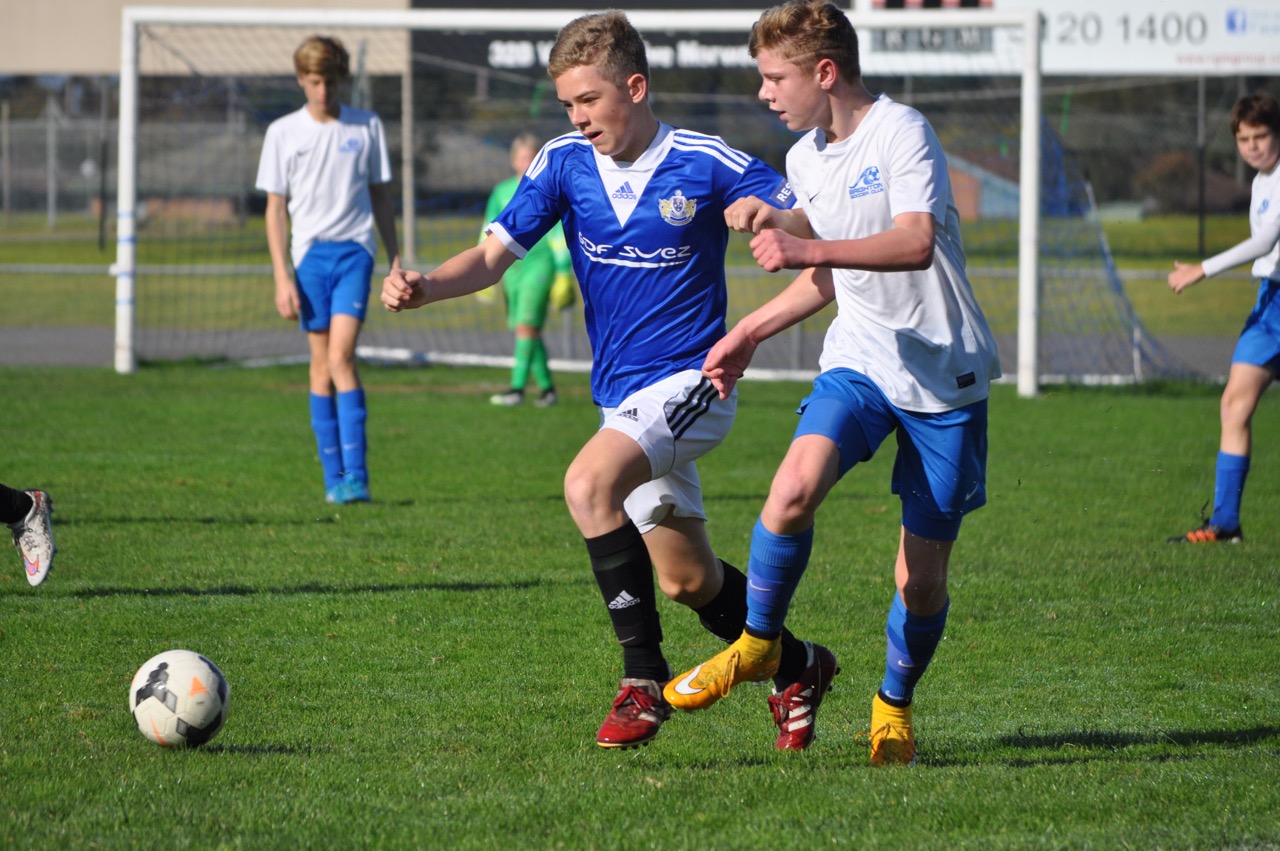 RELATED COVERAGE: Gippsland FC eyes A-League
GIPPSLAND FC's secession from the Gippsland Soccer League is a natural progression toward NPL status – not a boycott of the beleaguered organisation – its secretary Ian Murphy has said.
The new club was formed as a continuation of the GSL's Emerging Talent Program but will no longer operate under the league's umbrella.
Murphy said the breakaway had nothing to do with the issues surrounding the formation of Latrobe Valley Soccer League, which has been established to replace the GSL central division due to disillusionment with the competition's governance.
"The ETP program was started by the GSL to provide a pathway for talented players and to access good coaching etcetera," Murphy said.
"The goal from that program has always been to see it develop into its own club and its own entity and that's really driven by FFV requirements; if a club progresses to NPL level it needs to be a clearly separate entity.
"We always knew from the time it started that there would be a point where it needed to become its own entity.
"Now we are our own separate organisation we have our own committee in place that makes decisions on where we go as a club, so we're not really affected too much at all by the changes that are happening in soccer in Gippsland."
The club was officially launched in December with its first annual meeting and appointment of a new committee.
Murphy said Gippsland FC would retain ties to the GSL, but had separated from the league in order to expand and build its own brand.
The club will field four boys' teams in South East metropolitan leagues in addition to expanding its girls' programs.
"We've still got a close link with the GSL but we are our own separate club playing in the metro competition, we're not playing under the GSL or new LVSL at all," Murphy said.
"We still would love to pick up players from those competitions who want to have the opportunity to play in Melbourne."
Murphy said the club was developing its sponsorship strategies for financial backing, but had enough residual funds from existing deals to stay afloat for at least the next two seasons.
He said the program had always received its funding separate from GSL income streams while operating within the league.
"The central clubs always were concerned about the ETP program and whether there was money from the GSL going into the ETP," Murphy said.
"It always had separate bank accounts and was kept completely separate operationally. It was probably just time to take that step and separate it off.
"We had written funded agreements with sponsors and things like that, that weren't for Gippsland Soccer; they were for the ETP program, it was always clearly identified."
The Express understands Football Federation Victoria has committed to conducting an audit of the GSL for the past two years.
For more information about Gippsland FC phone Alan Stewart on 0419 605 628 or emcaljoe@gmail.com