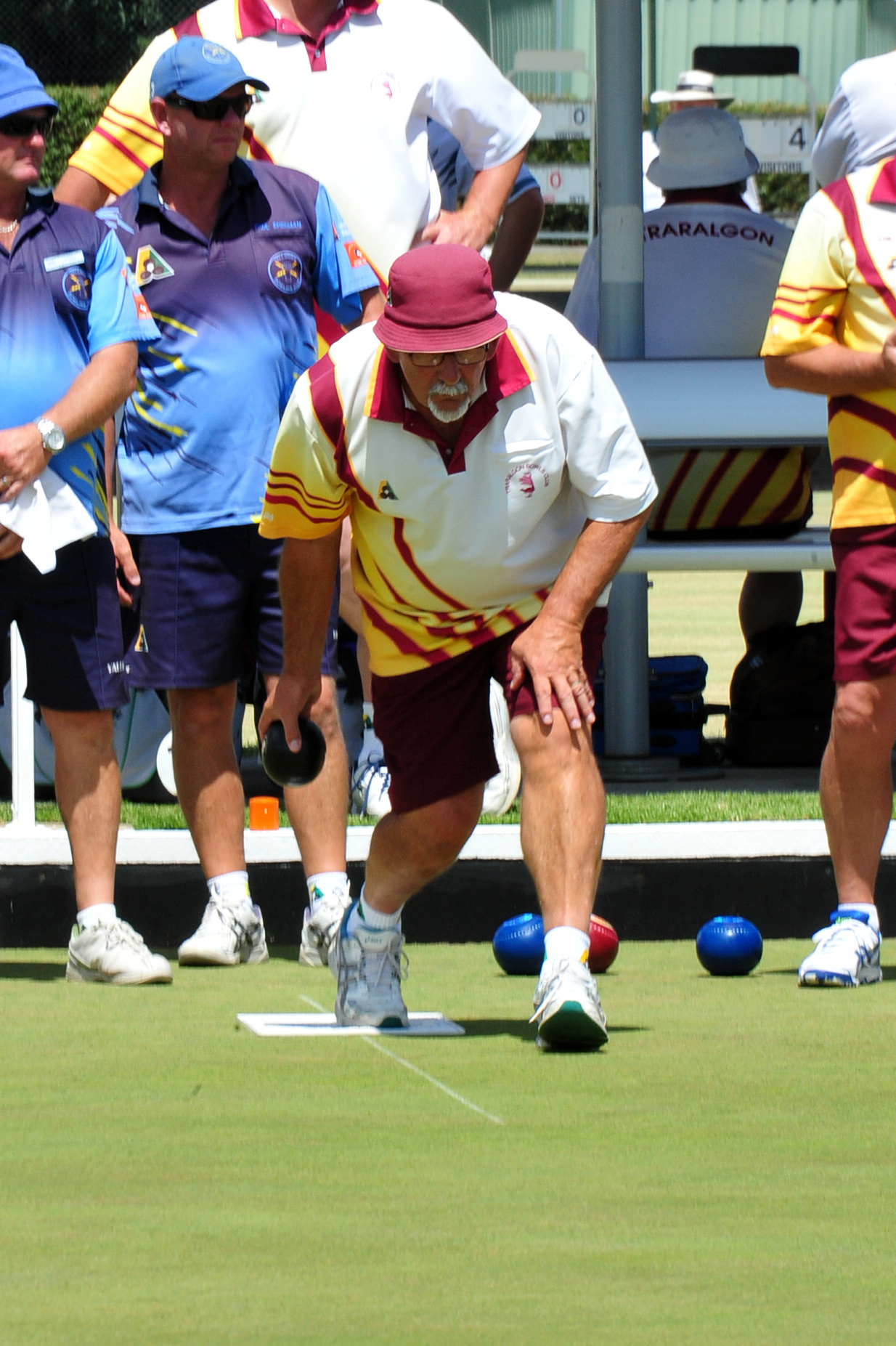 THE top two division one sides Traralgon and Yallourn offered a preview of the West Gippsland Bowls Division finals series in a thrilling showdown on Saturday.

Traralgon claimed the spoils by six shots on the eve of finals, which begin this weekend, with a 100-94 triumph over a persistent Yallourn unit.
Ian Kirkup's Traralgon team of Maurie Sutcliffe, Gary Talbot and Michael Yacoub combined well in the first eight ends to record a score of 13-3 against Jim Lawrence, James McCausland, Charlie Ward and Daryl Scott.
Following suit Kirkup's clubmate Matt Ferrari, with the aid of Ian Hilsley, Austin Gapper and Vin McIlwain, built a 10-3 buffer over Kevin Lovett's rink containing Alexander Houstin, Greg Lewis and John Hannant.
Jim Scullin's quartet comprising Chris Ward, Gordon Slimmon, and Ken Mooney were level at 5-5 against Yallourn's Alan Grubb, Ken Capper, John Backman and Nosha Michaels.
On the final rink Abe Roeder's squad of Ross Sizeland, Phil Mustoe, and Geoff Marriott were in big trouble against Yallourn's George Lambos, Paul Sherman, John Leicester and Barry Daley with a large margin favouring the latter team.
At end 15 scores were level overall, and Scullin's rink lifted by end 17 to be one shot down.
By the break a pattern had emerged with two rinks for each club well in command.
Excitement was building at the penultimate end as Traralgon continued to reduce the deficit at the expense of the struggling Yallourn rinks.
Lambos was a standout skip for Yallourn, constantly converting or drawing for shots, but his shoulders were only so broad as Traralgon surged home to win 100-94.
Roeder went down to Lambos 19-33, Ferrari drew with Lovett 17-17, Kirkup overcame Lawrence 33-21 and Grubb was too strong for Scullin 23-13.
In other division one matches Neerim District defeated Morwell Club 95-86, Drouin trounced Warragul 103-76 and Trafalgar flogged Traralgon RSL 119-68.
Traralgon will resume rivalries with Yallourn in the first versus second semi-final this weekend, while Drouin and Warragul will square off in the elimination final.