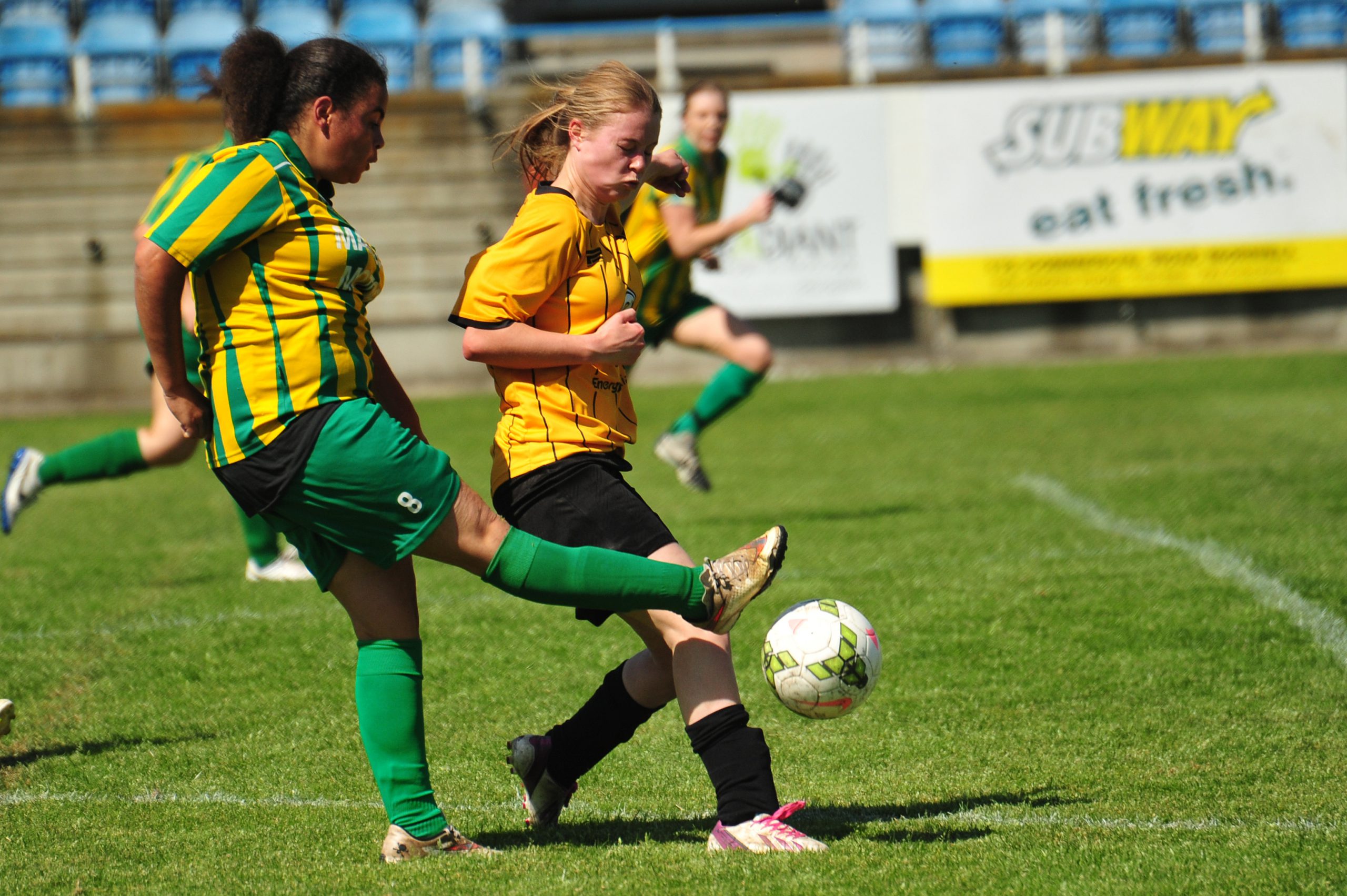 RELATED COVERAGE: A whole new playing field
RELATED COVERAGE: LVSL club by club guide
RELATED COVERAGE: All cleared to go
THE strongest women's competition in years will test Latrobe Valley Soccer League titan Tyers Lightning's resolve when the 2016 season kicks off this weekend.
All senior LVSL clubs have nominated a women's side, barring Sale United, bringing the league up to 12 teams from nine last season.
The addition of Morwell Pegasus, Olympians and the re-formed Churchill United has reinvigorated the women's landscape, and the reigning premier Lightning welcomed the challenge with open arms.
"It seems to be a lot stronger competition, there's more women's teams than we've ever had before," Tyers secretary Jenny Pridgeon said.
"That's good for the girls, there's a lot more consistency playing each week, so we're really excited.
"It's good to see the growth of it and good to see the junior girls as they come through have somewhere to (play) and keep them in the area."
Tyers will take aim at its third consecutive league championship this season with only three missing from the flag-winning line-up.
The club will also be without premiership coach Elisha Massaro, who retired after the birth of her child, with Katie Goodman set to take the reins.
While confident of a three-peat, Pridgeon said Tyers was wary of the chasing pack, including Monash – which handed Lightning a rare defeat in the Browne/Huizer Cup final last year, and bogey team Traralgon City.
"Basically they're wanting to defend what they won last year," Pridgeon said.
"Monash's fitness across the pitch is definitely what we saw (as being effective) last year."
In keeping with the club's unisex focus Renee Vidler has been elected as president for 2016.
The fixturing of senior men and women at the same venues on the same day has also come as a shot in the arm for the unified club.
"It's very much unisex focused. With the new league we're pleased to now be following the men for the year," Pridgeon said.
Tyers will sport a new-look strip this season as it looks to take another trophy home.