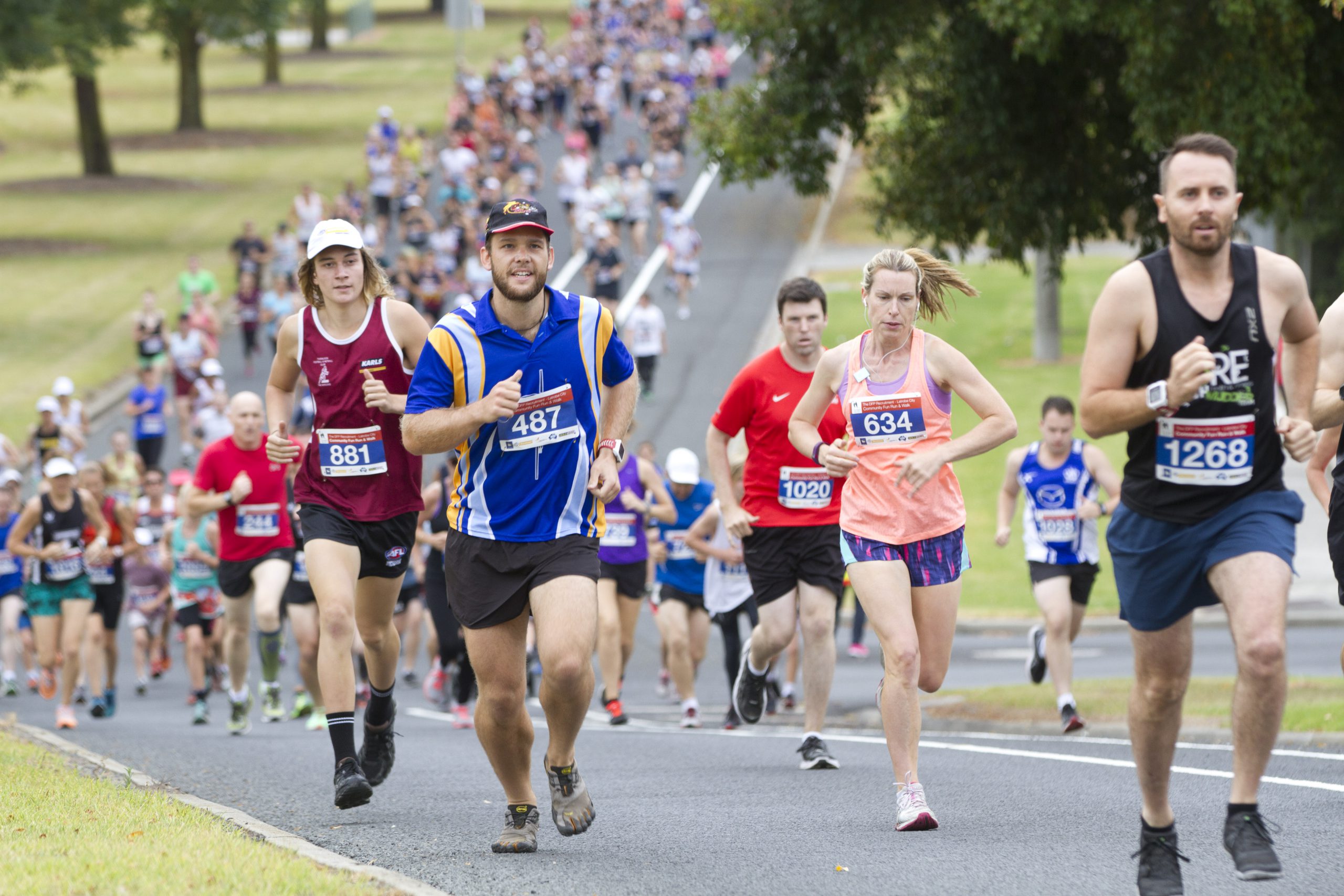 THE traffic on Kay Street belied a lazy Sunday morning when Traralgon was transformed into a runners' realm yesterday as 561 people tackled the Traralgon Harriers Community Fun Run and Walk.

The five kilometre run or walk, combined with a 1.5km course for children, raised about $5500 for Gippsland Rotary Centenary House as the community came together in the name of fun and fitness.
Harriers president Will Hanrahan said the event, which drew a few extra faces than last year's, was another raging success.
"It was a lovely day, the kids' event is an absolute treat. It's a highlight for people to stand around and watch the kids," Hanrahan said.
On the competitive side Harriers speedster Ryan Wissmer was across the finish line in first in 16 minutes and 19 seconds, followed by junior runner Riley Evans from the 14 and under age group in 17 minutes flat.
Alexandra Bull was the quickest of the women in 19.39, ahead of Sarah Lewis (19.43) and adventure racing phenom Kathryn Preston (19.47).
The other competitive platform was the participation stakes, which this year was comprehensively claimed by Lavalla Catholic College with a whopping 88 entrants.
Traralgon Football Netball Club was another standout with 47 taking part, including top five overall finisher Matt Northe.
"That was an absolute standout, Lavalla Catholic College had 88 which is really setting the bar high," Hanrahan said.
"The footy club had 47 which for their first year was a very good effort."
Federal member for Gippsland Darren Chester forked out a rounded up $300 toward the cause after 140 runners beat him across the line at $2 a pop under his self-issued challenge.