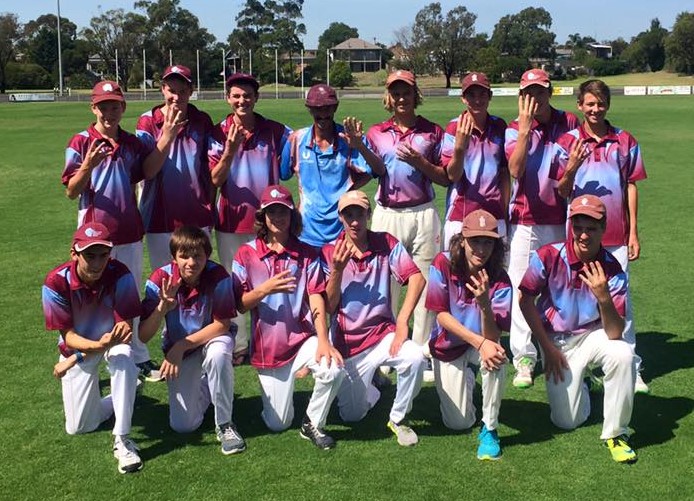 CENTRALS scraped home against Churchill on Sunday to lift the Brian Symons Shield as under 16 Traralgon and District Cricket Association champion.

In the under 14 division Glengarry toppled Rovers to claim the Keith Brownbill Shield.
Churchill was sent into bat and managed 81 all out from 36 overs at Traralgon Recreation Reserve. Ryan Lowrie top scored with 22 to give the bowlers something to defend.

Centrals bowled well with Lachy Patterson,Tom Webster and Poshang Akram each taking three wickets to limit the total.
Centrals started the run chase in disastrous fashion by losing their first four wickets for 20.
A strong partnership between Jordan Jobling, who top scored with 28, and Lachy Patterson (18) took Centrals to within 20 of victory.

With the premiership in sight a few nerves reared up and a pair of run outs gave Centrals some wobbles; when they lost their eighth wicket they still needed six runs to win.
In a tense finish Centrals snuck home to win the premiership.
Ryan Lowrie capped off a great game by claiming 5/27 to be named man of the match.
Rovers batted first in the under 14 final at Old Trafford and made 5/135 from their 40 overs, due mainly to a super innings from Jack Lynch who made 58.

Liam Little and Addison Wright each took two wickets.
Glengarry set about the run chase in good fashion and despite a few stumbles along the way reached the target and posted 6/140.

The star of the day and man of the match was Peter Strong with 52 runs.
Extras were costly for Rovers with 27 conceded.