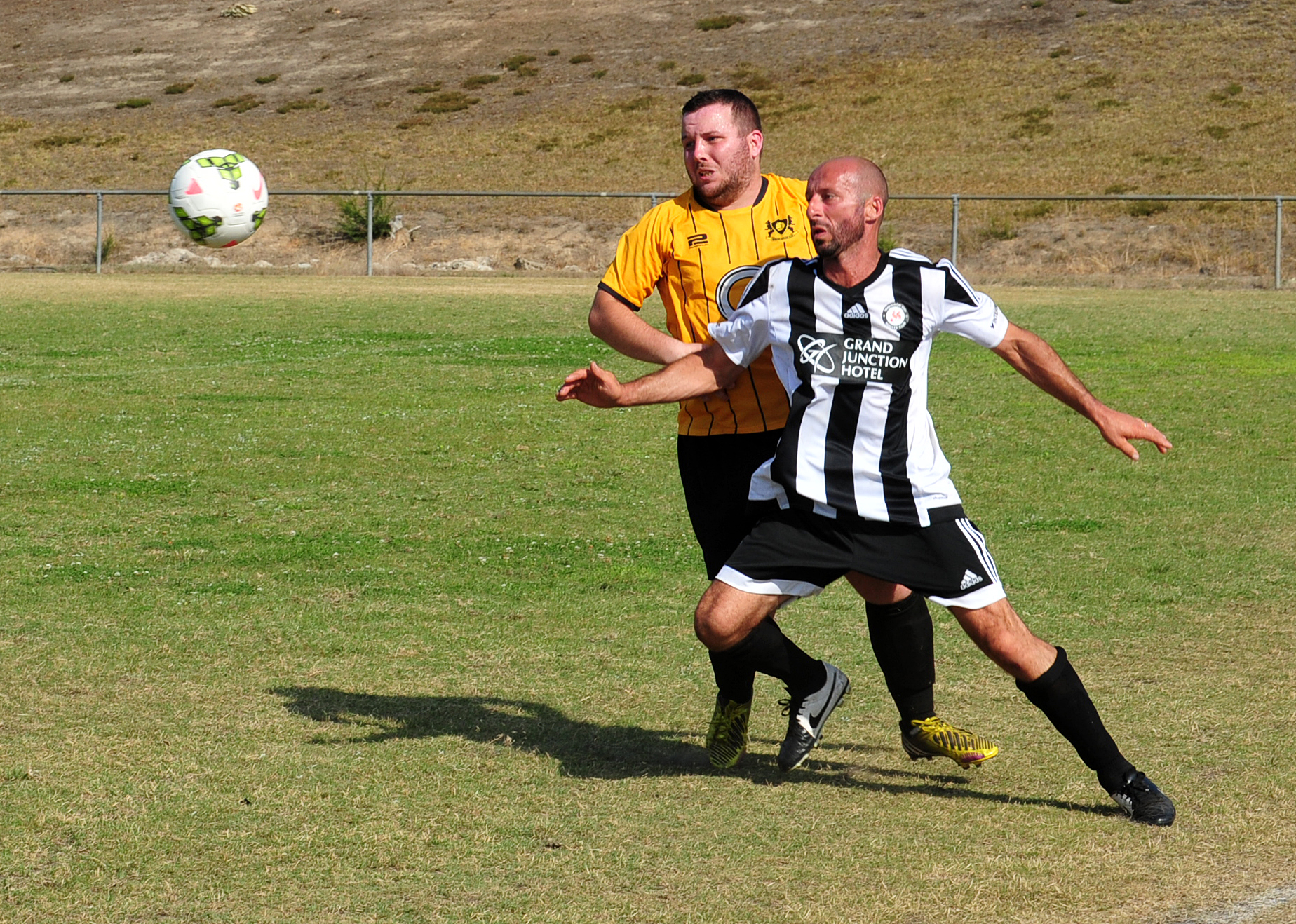 SOCCER
LVSL
TRARALGON'S Latrobe Valley Soccer League sides have thrown down the gauntlet for the 2016 season with impressive victories in their respective round one clashes.
Traralgon City snagged a late winner through substitute Jordan Walton to defeat Monash 2-1 away from home, while Olympians held off last year's runner-up Sale United 3-2 at Harold Preston Reserve.
The new-look Pegasus made a winning start to the campaign with a 2-0 victory against Tyers, Churchill knocked over Trafalgar 2-0 and Newborough Yallourn United beat a plucky Fortuna 4-2.
The only blowout of the round was Moe's 11-1 thumping of East Gippsland United.
Round two will be held next fortnight, after the Labour Day long weekend, while the first round of cup matches take place this week.
LVSL Seniors
EGUFC lt Moe United 1-11
Monash lt Traralgon City 1-2
Churchill Utd d Trafalgar Victory 2-0
Morwell Pegasus d Tyers 2-0
Olympians d Sale United 3-2
Fortuna '60 lt NYUSC 2-4
Falcons 2000 had the bye
Reserves
Monash drew Traralgon City 2-2
Fortuna drew NYUSC 2-2
Morwell Pegasus d Tyers 5-0
Olympians drew Sale United 1-1
Churchill d Trafalgar Victory 5-2
Moe and Falcons 2000 had the bye
Women
Fortuna lt NYUSC 1-2
Churchill lt Trafalgar 0-6
Monash lt Traralgon City 0-3
Pegasus lt Tyers 1-5
EGUFC drew Moe 0-0
Olympians and Falcons 2000 had the bye
2nd Division
Olympians d Sale United 3-2
Monash d Traralgon City 5-0
Moe and Churchill had the bye