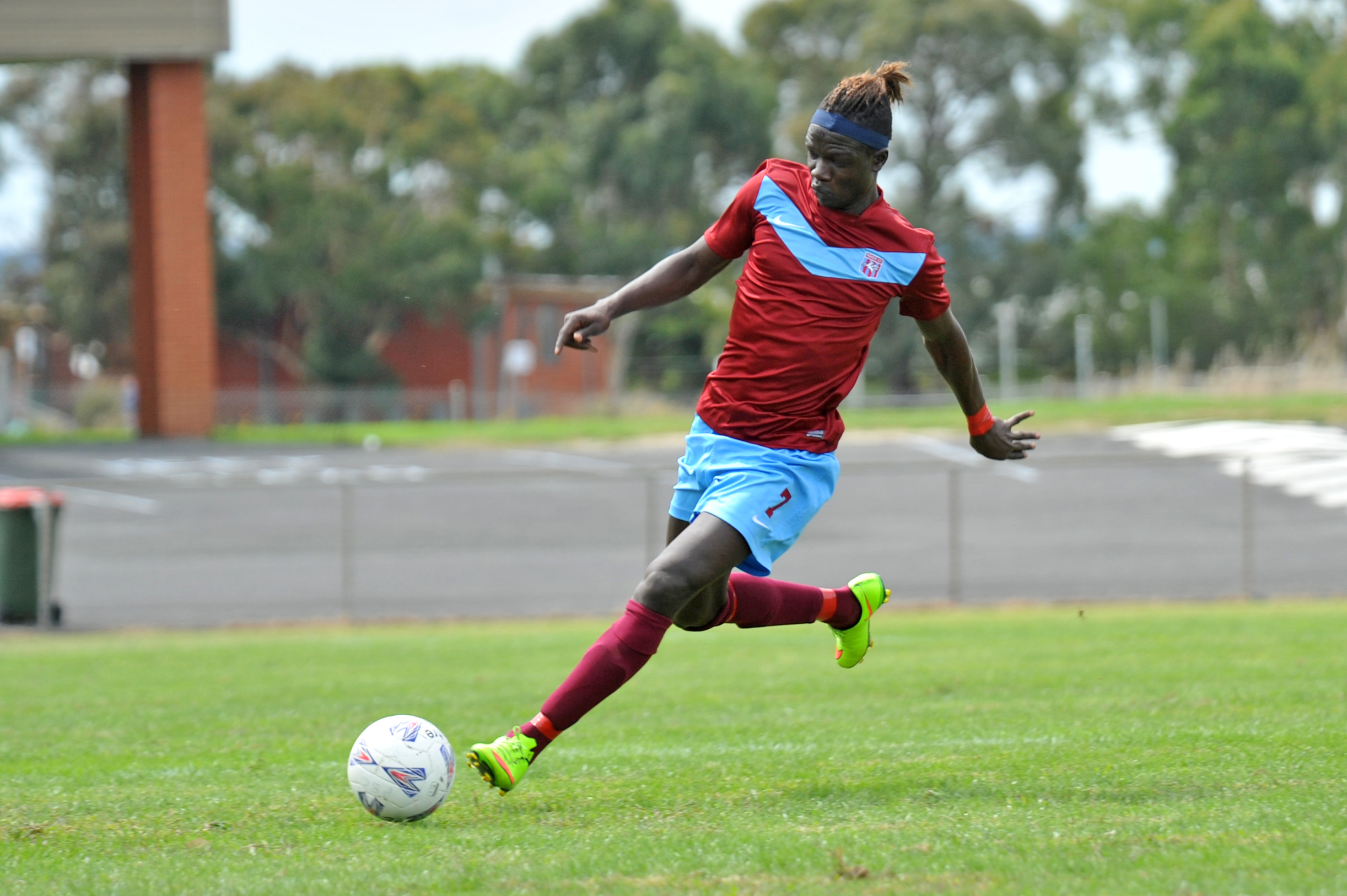 DEPTH will be tested from day dot at Morwell Pegasus this season with seven senior players sidelined on the eve of its State League South East round one clash against Casey at Ronald Reserve this weekend.

With the likes of mainstays Hayden Ross-Schultz (injury) and Stef Ciccarelli (holidays) out, along with recruits Paul Papadopoulos (Dandenong City) and Dragan Milesevic (Warragul) likely to find fitness through reserves, coach Ivan Bajo will be forced to draw on young local talent from the outset.
Last year's leading goal scorer John Kuol is not due back until mid-season post surgery, leaving spots open for the first half of the fixture.
The holes in the list open the door for the reserves list – featuring 16 local players out of 17 with an average age under 20 – to make an early mark with Paul Kuol, Chris Beasley and Stewart Ashdown all getting game time through the pre-season.
Bajo said the opportunity was there for his young second stringers in keeping with his development-focused modus operandi, with former Falcons 2000 star Manny Tombra – who received FFA Cup minutes against Eltham – among those set to join the squad.
"It'll be a good experience for him and aiming to Morwell's goal of getting young local players (in the mix)," Bajo said.
"The good thing this year… the club wants to have local youngsters coming up and we've got 16 out of 17 boys in the reserves who are locals – that's great news.
"I'm keen to get the ball rolling. I'm basically looking forward to the next couple of years and the assignment or project we've got in hand in bringing up the youth."
The squad has been bolstered by the return of former captain Robbie Wynne from Dandenong City as one of six key recruits under Bajo.
While disrupted by injury Pegasus has been active through pre-season with matches against a string of North West division one sides and second division outfits, including Heatherton, North Caulfield, Diamond Valley and Keilor Park.
The side also entered the FFA Cup where it was felled by Eltham Redbacks as part of a comprehensive series of practice matches.
Bajo said he was happy with the side's progress so far but was not putting pressure on results, rather development of the club's promising youth.
"We want to go out and play football. We've got a lot of injuries; we haven't had a full squad since our first friendly back in Feb at Heatherton," he said.
"Pre-season has been good, the boys are doing well; considering what we've got to deal with and all the injuries the boys are going out there and wearing their heart on their sleeve and that's what counts.
"The results do not matter but playing football, producing players and looking out for the club's best interests is what matters.
"We have to stay in that league (by avoiding relegation), where we finish I'm not too concerned as long as we stay in there, which we will."
Pegasus kicks off its season at Ronald Reserve against Casey Comets from 3pm on Saturday.
Returning
Stephen Maselli (c)
Hayden Ross-Schultz
Saj Sugrim
Mat Luak
Liam Andersen
Stefan Ciccarelli
Fraser Rock
Ali Madul
Malesh Jadaeile
John Kuol
Yusef Zara
Incoming
Dragan Milesevic (Warragul)
Paul Papadopoulos (Dandenong City)
Mat Yual (Casey Comets)
Ahmad Masoud (overseas)
Ivica Braha (overseas)
Robbie Wynne (vc) (Dandenong City)
Returning
Chris Beasley
Stewart Ashdown
Daniel Holt
Jack Lester
Paul Kuol
Bryson Tanti
Orin Giesbers
Manny Tombra
Deng Maica
Pout Omot
Peter Labros
Incoming
Duach Simon (Traralgon City)
Moy Aliyu (Traralgon City)
Kenny Aliyu (Traralgon City)
Frank Yusif (Falcons 2000)
Charles Simon (Falcons 2000)
James Sykes (Olympians)