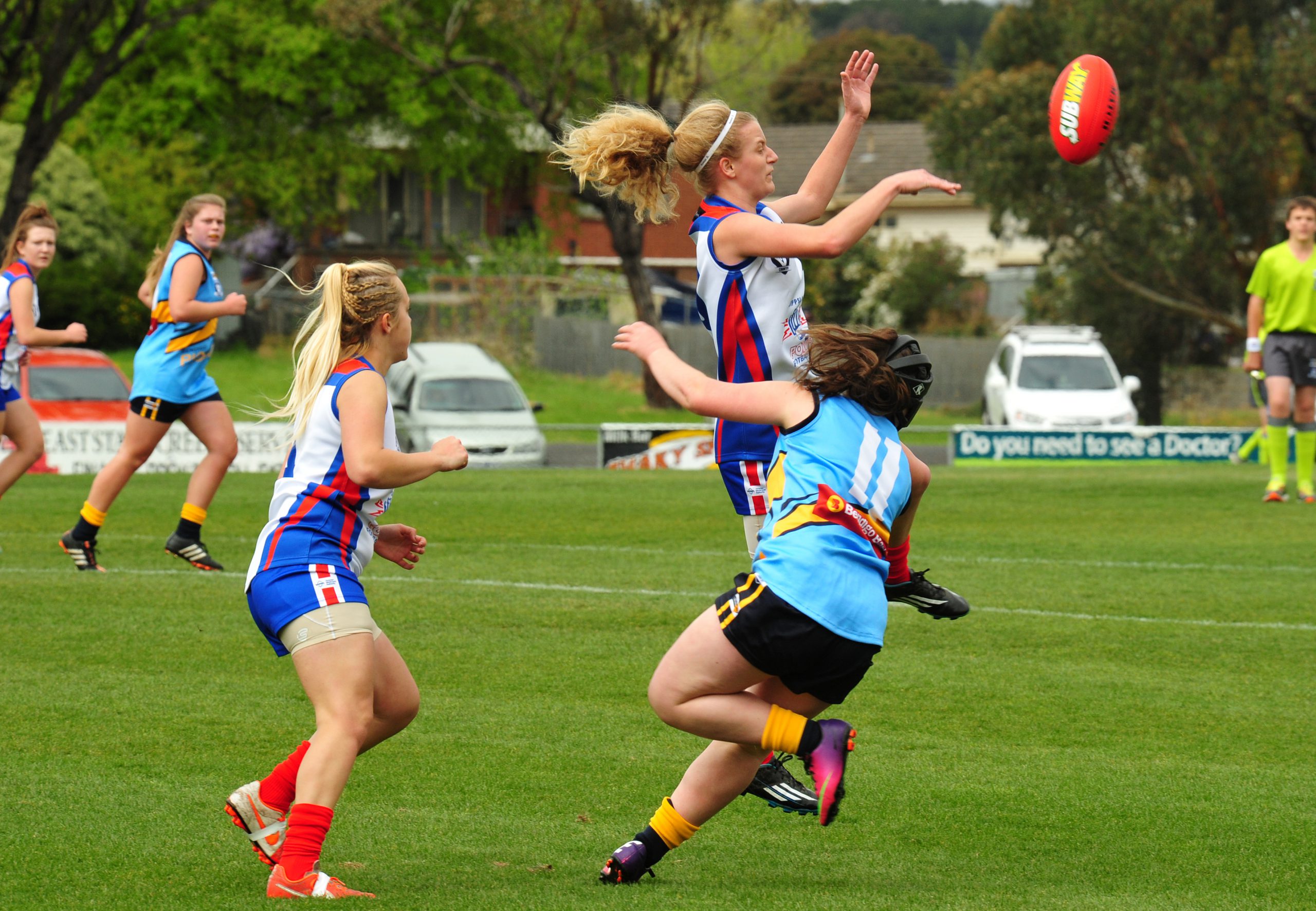 THREE Gippsland girls have been named in the 27-strong Victoria Country squad for the AFL Youth Girls National Championships next month.
Shayla Marsh (Traralgon), Darcy Guttridge (Traralgon) and Holly Whitford (Maffra) were picked in the side, while Amy Dunn (Maffra) and Ash Jans (Maffra) were listed as emergencies.
AFL South East has the most representatives with seven players, followed by AFL Barwon with six and three each from AFL Gippsland and AFL Goulburn Murray.
Slated for 2-6 May, the AFL Youth Girls National Championships will pit the most talented under 18 female footballers from across the country against each other for the coveted national title.
AFL Victoria female development manager Chyloe Kurdas said Victoria loved the challenge of trying to remain leaders of the game.
"Over the past few years we've continually evolved our development and selection processes to ensure we give our girls the best chance of achieving their goals," Kurdas said.
"We're really happy with both squads we've picked, which has been the result of a four-month program based at the Richmond (Metro) and North Melbourne (Country) Football Clubs.
"Selection was extremely tight, with the final squads decided at the conclusion of the Earlybird Removals training camps held last week.
"Our Vic Country side is older than in past years and so the experience in that squad should see them implement great processes across the week, while our Vic Metro team is really excited to be challenged and achieve further growth in front of our home crowds."
For the first time in the tournament's history, nine representative sides will be divided into two pools and compete in the week-long tournament.
Both Victorian representative sides will join Western Australia and Queensland in Division One, while South Australia, NSW/ACT, Northern Territory, Tasmania and the Woomeras indigenous team will form Division Two.
After taking home the title in 2015, Vic Metro will once again be led by head coach Wayne Siekman, who will coach the team for the final time, after holding the role for the past three seasons.
Looking to secure state bragging rights is former Vic Metro senior assistant coach Scott Gowans, who will take the reins of the Vic Country team for the first time.
"Gowans' enthusiasm for his role is infectious and he is relishing the opportunity to provide further development for our country girls," Kurdas said.
"Wayne Siekman has been a tremendous contributor to the growth of female football in Victoria.
"His commitment to mentoring emerging coaches is selfless, and it's only fitting that in his last year he will coach against his former senior assistant, Scott Gowans, when Metro plays Country."