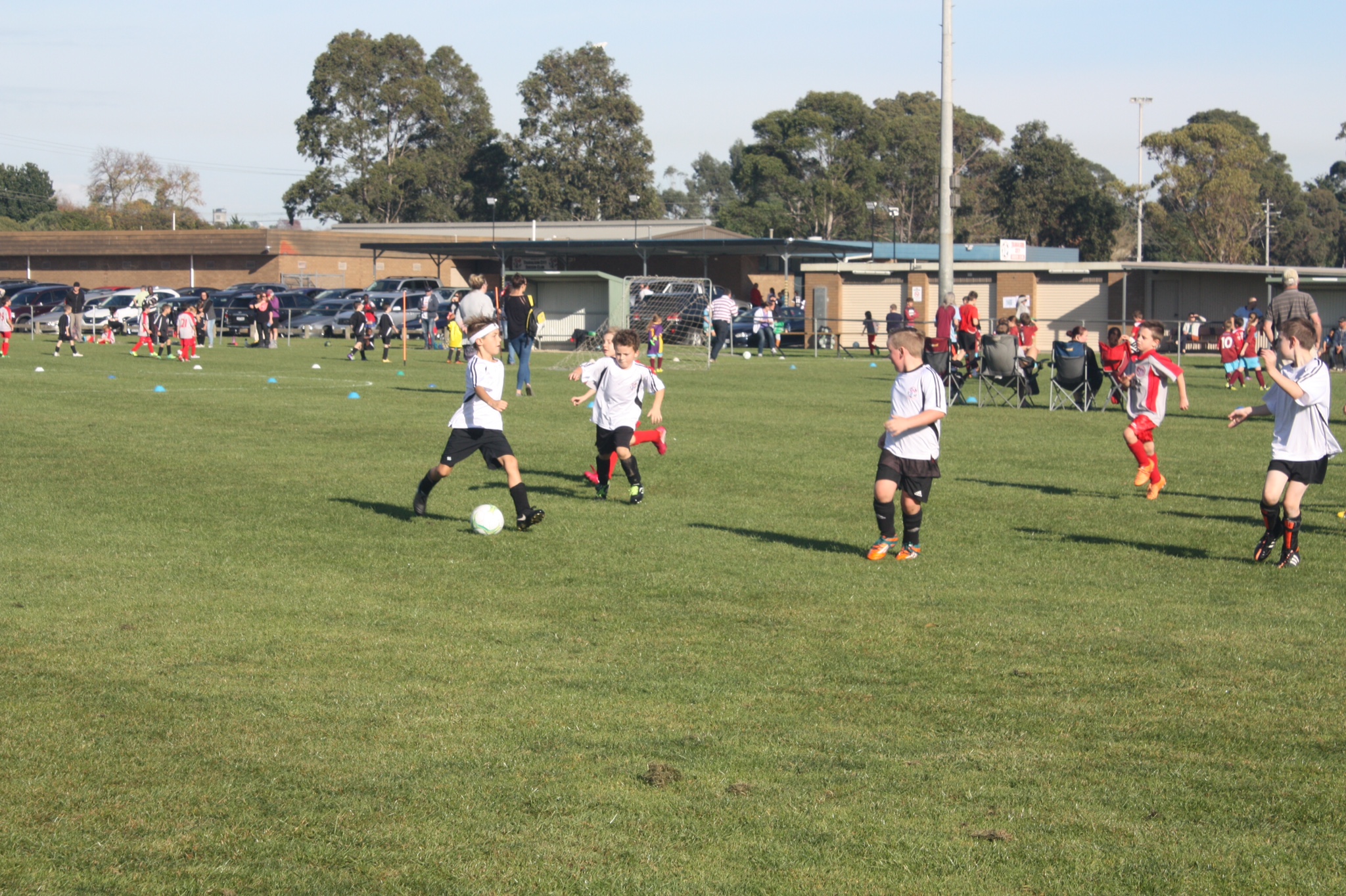 IT was a junior jamboree of soccer at Traralgon City on Saturday.

About 800 fresh-faced youngsters took to Harold Preston Reserve for small-sided miniroos and Latrobe Valley Soccer League junior matches.
Round four of LVSL's miniroos program was a mixed/cross hub day for the under six, eight and 10s in addition to regular junior competition, with Traralgon City and Newborough-Yallourn United hosting hubs on the day.

Juniors as young as four were able to showcase their skills in small-sided matches against players from towns stretching as far as Trafalgar and Sale.
Roosters club president Steve Andersen said the monumental turnout was a huge boon for the junior game in the region.
"It's fantastic to get that amount of kids in one place out playing and enjoying soccer, seeing little kids running around with smiling faces and balls and whistles going everywhere," Andersen said.
"It was a fantastic day, everyone enjoyed themselves.
"This is the soccer version of Auskick; we want to get everyone playing (from) four-and-a-half (years old) onwards.
"The entire focus is on participating and having fun as part of a team; it's great soccer is able to offer this to children at such a young age to both boys and girls."
The City committee was out in full force coordinating the Traralgon hub, which is the biggest on the LVSL rotation.
Andersen said the success of the day was a testament to the newly formed LVSL, which took "prompt action to implement changes to the junior season based on feedback from its respective clubs".
Olympians, Falcons and Monash will host hubs this weekend for round five.
For more information about miniroos soccer visit www.lvsl.com.au