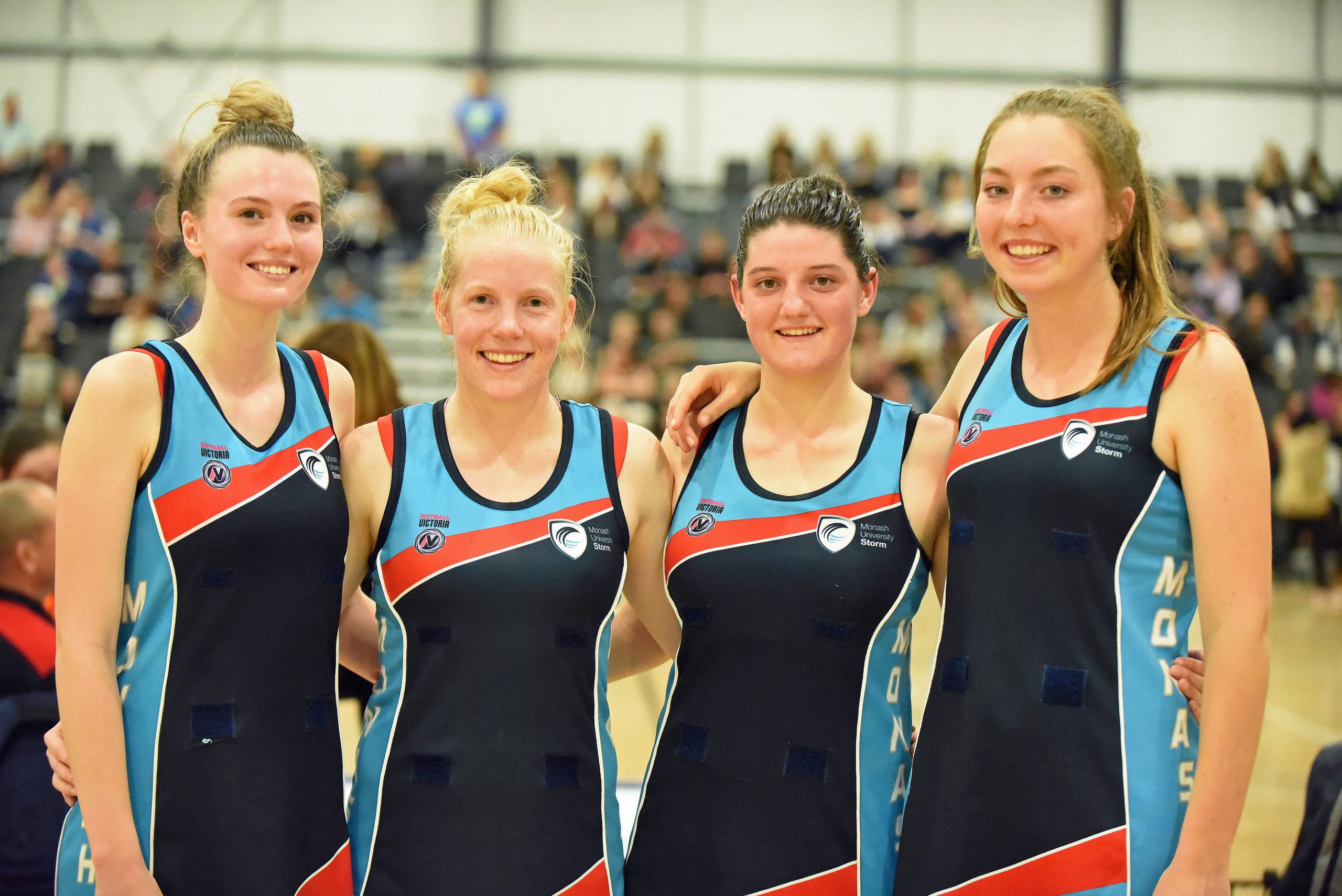 Monash University Storm, sister club of Gippsland Storm, had a challenging evening at the Pakenham stadium on Saturday night against the City West Falcons in round five of the Victorian Netball League.

The 19 and under game was close in the end, with Monash Storm coming back strongly in the second half, after changes, but left their run too late in the dying stages of the final quarter, going down to the Falcons, 35 to 40.
Storm captain Ally Kilpatrick, who also represents ROC in the local competition, played a strong game in goal attack while buffeted by aggressive defence from the Falcons.
She was aided by Daisy Hill in goal shooter, who plays for Traralgon in the Gippsland League.
Hill put in a tremendous effort, given this is her first season in the rough and tumble of the VNL.
One of the major factors in Storm's turnaround in the second half was Shannon Danckert from Fish Creek, coming off the bench in wing defence.
At one stage Danckert controlled the defensive half with intercepts and drove forward to take the second pass.
She was aided by Ash Gill in wing attack who also had a strong second half.
The Storm finally got it together but the clock put an end to the challenge.
In other results on the night Monash University Storm's championship side went down to the Falcons 45 to 66 and division one lost to the Falcons 40 to 51.
Monash University Storm president Shane O'Sullivan was pleased with the 19 and under effort on the night and said they were exceptional for a bottom age side, still in development.
O'Sullivan said the club's division side was in the same category, with young netballers still in the development stage.