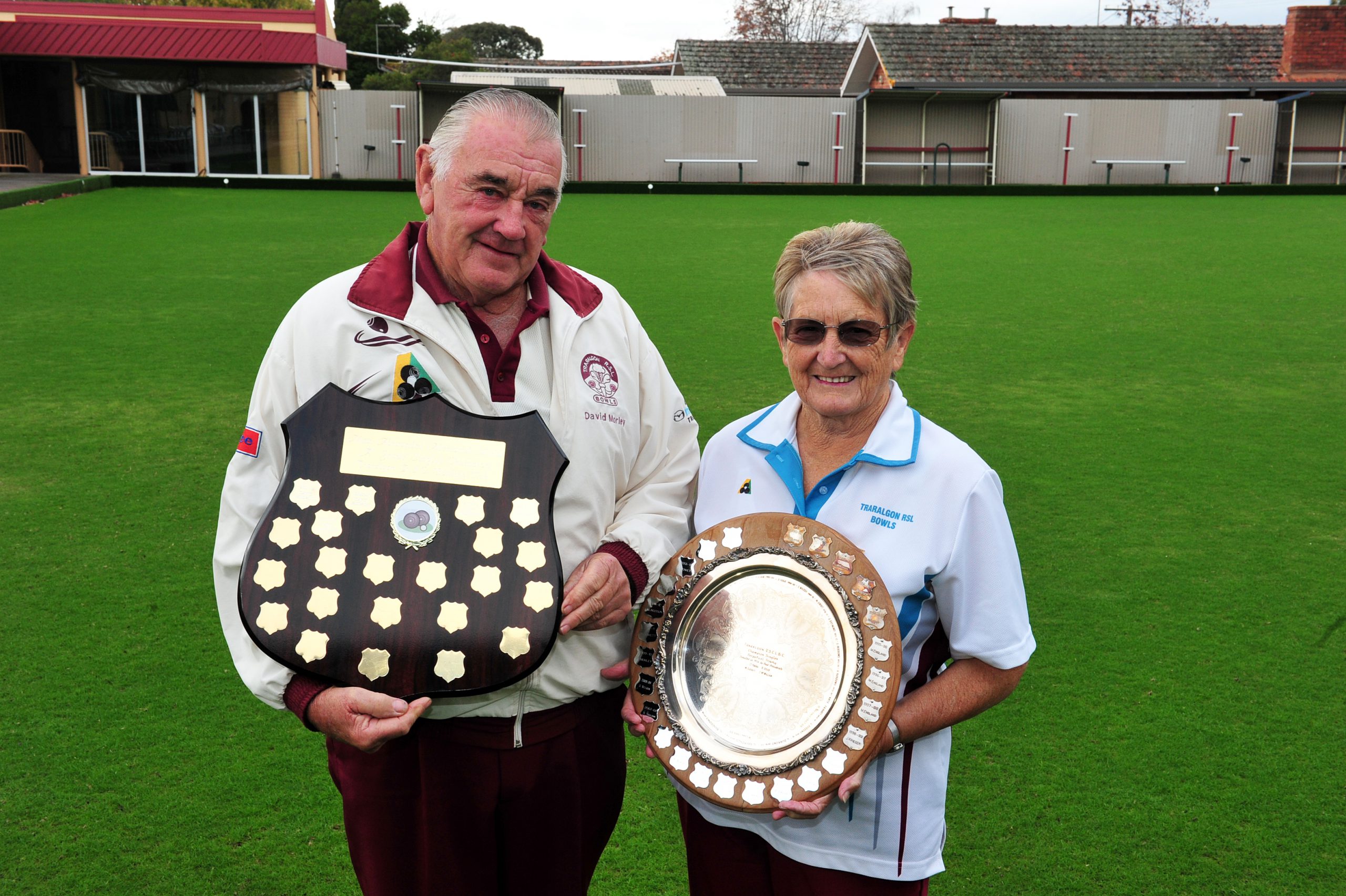 WITH the season done and dusted until play recommences in September, the Traralgon RSL Bowls Club recently came together for its annual award's presentation night.
Husband and wife duo David and Margaret Morley took home the titles of men's and women's A grade champions, followed closely by runner up Rick Lukey and Maureen Van Berkel.
Club publicity officer Howard Reynolds said the Morleys were a force to be reckoned with.
"Dave's won the singles six times, Margaret four times, and twice as a married couple," Reynolds said.
Stiff competition meant the pair were put through their paces throughout the session, but 36 years of experience between them proved unbeatable.
Margaret has been bowling for about 15 years while David joined the sport in 1995 as a social bowler.
He quickly became hooked and admits the competition got "full on pretty quickly".
"We appreciate the competition here, it doesn't get any easier as we are older, but the opportunity was there and I grasped it," David Morley said.
"It's very competitive here, I'm just fortunate to win – there's some good bowlers here who always bring the goods."
The two also battled it out in individual rounds of the West Gippsland Bowls Division in December, but fell just short of victory.
David was beaten in the finals of the champion of champions event in a nail-biting finishing – by one point, while Joyce was knocked out in the semi finals, also by one.
David said the competitive duo did not compare play, but Margaret was quietly confident she'd take the crown.
"I'd be able to beat him, I reckon I could do it," she said.
In the pairs division George Cargill and Brendon Smiles proved the team to beat, while in the ladies Joyce Tudor and Joan Lee took home the gold.