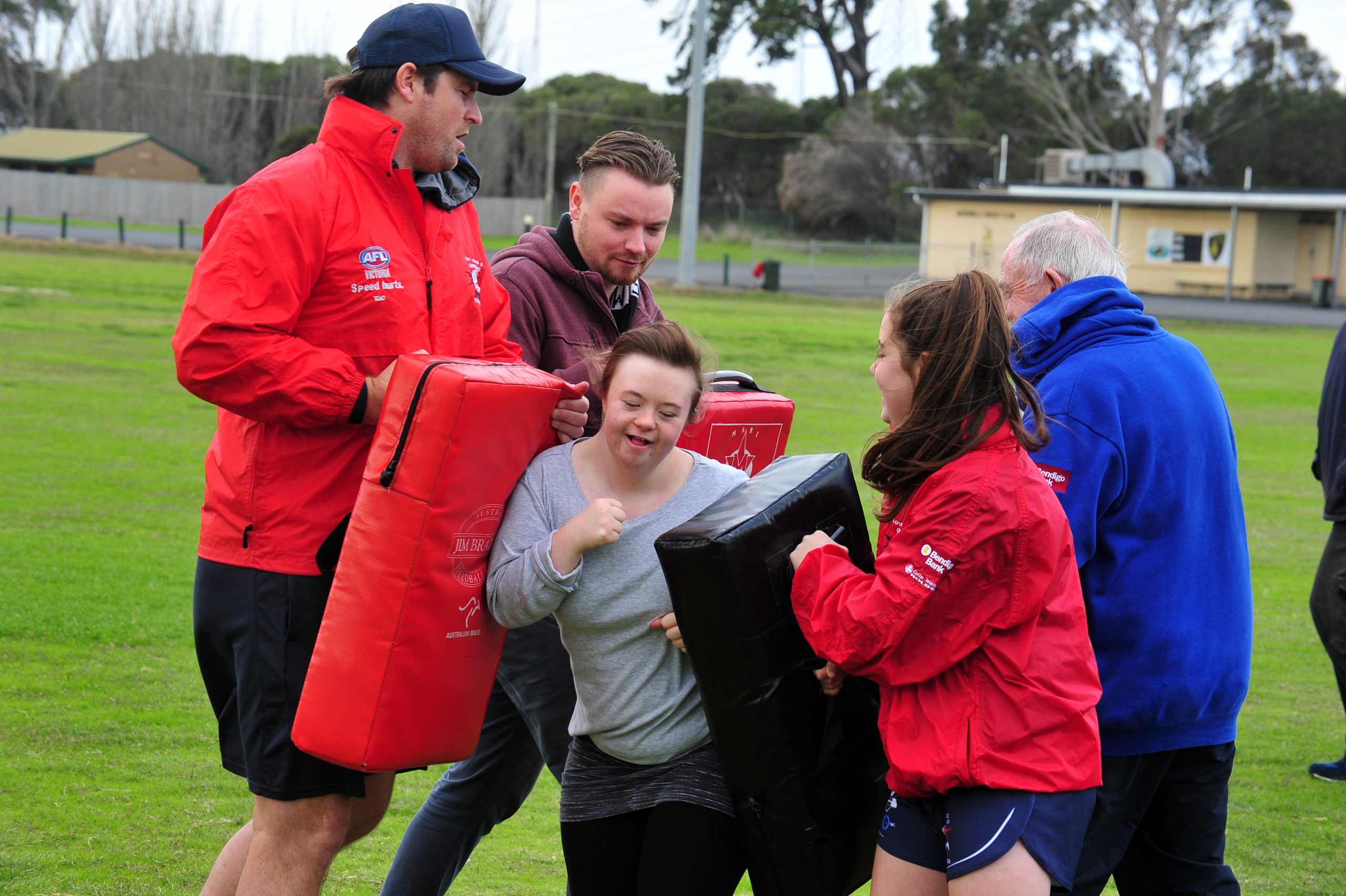 A CHANCE to kick it with Gippsland Power was met with enthusiasm and whole-hearted application for about 30 Vista Day Services clients.

The TAC Cup club put on an Australian Rules skills clinic for a throng of people with a disability in Morwell on Tuesday and had a rousing response from some true footy fanatics.
Led by Power head coach Leigh Brown, talent manager Peter Francis, secretary Stan Morgan and youth girls player Shelby Felmingham, the clinic featured marking, bumping and tackling bags, goal kicking, relays and a slew of activities.
Brown said the clinic was well received by some eager participants.
"We just had a bit of fun, they were all dressed up in all their footy gear and clearly love footy and being out. It was a really good morning and a really good clinic," he said.
"They love it, the energy was really good and they have a crack at everything.
"The more they see their friends or teammates jump in and have a go the more confident they get and grow as well.
"I think the involvement, particularly from the guys who were more confident and helping out the others, was really important and that brought a lot of energy to it."
The event was a recurrence of previously successful Power clinics with VDS.
Brown said the club was always happy to give something back to the community it calls home.
"It's about one having a bit of fun and giving those guys an opportunity to experience some footy in their own way and for us it's giving a little bit back and supporting a community that's done a lot for us as well," he said.
And there were some budding stars in the mix.
"There were some nice goals kicked at the end of the day and some really good celebrations to follow so that was a real highlight," Brown said.