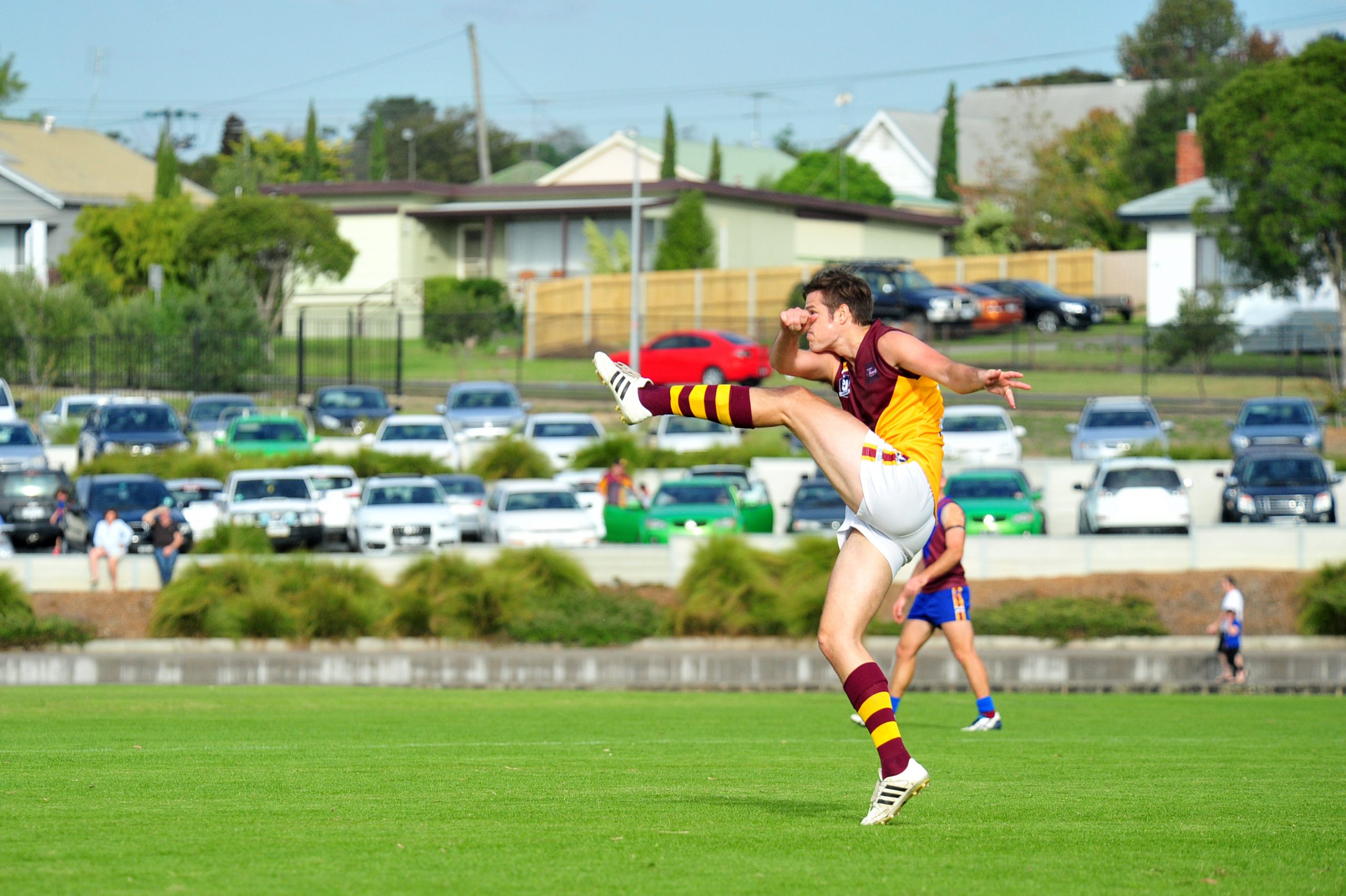 Gippsland League interleague coach Steve Hazelman is confident his side has the qualities to finally turn the tables on representative football nemesis Bendigo.

Premiership frontrunners Traralgon and Leongatha account for 15 members of the 24-man squad that will don the red, white and blue in Saturday's highly-anticipated Community Championships clash at Warragul.
Eight of the league's 10 clubs are represented, with Traralgon midfielder Haydn Hector and Leongatha defender Joel Sinclair drafted in from outside the initial training squad.
"I am very happy with our side; it is very balanced and we have a great mix of pace and height that can hopefully exploit Bendigo on our home turf," Hazelman said.
"All the players that have been selected are all in good form and selection was very difficult."
The winner of Saturday's contest will move up to 10th on the new-look AFL Victoria rankings – comparative heights the Gippsland League has not reached since the head-to-head format was introduced in 2009.
Hazelman was pleased with the commitment shown to this year's campaign and said there was no shortage of enthusiasm among the playing group.
"The attitude of our players has been fantastic and the fact we are playing Bendigo in front of our home crowd has been a real motivating factor in all our good players making themselves available to win this year's interleague game," he said.
"We have planned a long way out for this weekend's game and I believe if we play at our best we will be hard to beat."
With plenty on the line, Hazelman encouraged the Gippsland community to show its support at Western Park on Saturday and turn out in numbers for what looms as an entertaining contest.
Players will be presented with their jumpers following the team's final training session at Traralgon Recreation Reserve tonight.
Saturday's game starts at 2pm.
Gippsland League team (including one emergency): Tom Hams (Bairnsdale), Bob McCallum (Drouin), Zak Vernon, Shem Hawking, Tom Marriott, Joel Sinclair, Chris Dunne, Aaron Hillberg, Chris Verboon (Leongatha), Tom Long (Moe), John Gooch, Andrew Quirk (Sale), Danny Campbell, Tim Northe, Michael Stockdale, Mark Collison, Matt Northe, Haydn Hector, Ben Amberg, Adrian Slottje (Traralgon), Brad Scalzo, Nate Paredes, Brayden Fowler (Warragul), Braeden McLean (Wonthaggi Power)