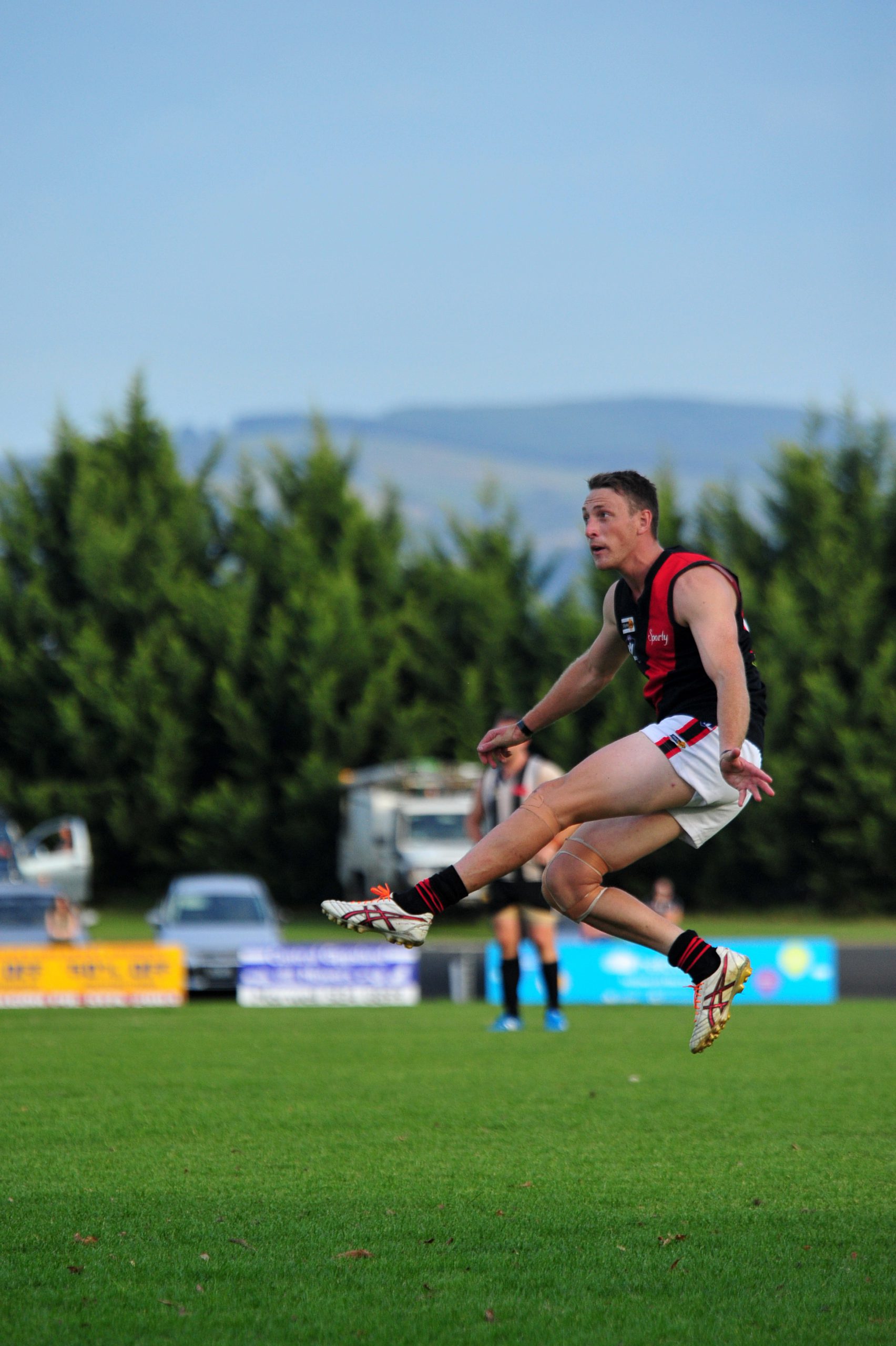 AN opt in approach to this year's interleague round against Colac has brought some of the best talent in the Mid Gippsland Football League together.

The squad, to be narrowed down to a final 22 tonight, will be chock full of the competition's finest who have banded together to represent the league away from home on Saturday. Former Mirboo North premiership coach Troy Hamilton will be assisted by Yallourn-Yallourn North gun Tom Hutton in leading a young side eager to test itself at representative level.
"I've really got no idea on the opposition but I reckon it's going to go well. We've got a young team that's all pretty keen and fit," Hamilton said.
"Me personally I'm just looking forward to coaching; it will be exciting and we're hoping to play exciting footy."
The side will be missing a couple of league stars through unavailability, including the sidelined Jaime Aitken (Yinnar) and captaincy candidate Jack Robertson (Mirboo North) who injured his knee at the weekend.
Hamilton said only a couple of players ruled themselves out in an otherwise encouraging response from the player base.
"We've tried a different purpose in doing it as in not forcing people to play or threatening them with suspension, we just wanted them to get on board and we think it's worked pretty well," he said.
"We're probably missing four or five of the top 10 players in the league but it can't be helped in a way because some of them are injured.
"Probably two or three made themselves unavailable but that's a pretty good response."
The squad will have its third and final training session tonight before jumper presentations for the final 22.
Hamilton said the focus was on getting the side to gel.
"Just getting the boys to get to know each other and talk it out and just work on the skills. I think we'll just share the footy as much as we can and try to play exciting football," he said.
Mirboo North has the strongest representation with seven in the preliminary squad of 25, followed by Yallourn-Yallourn North with five and Newborough's three.
Nine of the competition's 10 clubs are represented in the preliminary squad.
The MGFL lost last year's battle against the Warrnambool FL in a close match. The league will also send an under 18 team (noon start) and three netball teams – A grade, 17 and under and 15 and under.

The Colac League will be coached by Adam 'Beyer' Harris who has his squad of 34 training hard at the Western Colac oval.
Hudson Kerr (Mirboo North)
Tristan Salerno (Mirboo North)
Shane Peters (Mirboo North)
Josh Taylor (Mirboo North)
Zac Kilgower (Mirboo North)
Kris Berchtold (Mirboo North)
Jesse Giardina (Mirboo North)
Brandon Francis (Morwell East)
Matthew Cunningham (Morwell East)
Tyler Brown (YYN)
Todd Dobson (YYN)
Stephen Pearson (YYN)
Tom Hutton (YYN)
Darcy Shellcot (YYN)
Campbell MacInnes (YYN)
Matt Sheridan (Boolarra)
Nick Pratt (Yarragon)
Jamie Hines (Trafalgar)
Conner Noonan (Trafalgar)
Jake Mowat (Yinnar)
Kade Grinstead-Jones (Yinnar)
Anthony Rosato (Newborough)
Luke Mulqueen (Newborough)
Josh Pearce (Newborough)
Nick Brown (Thorpdale)