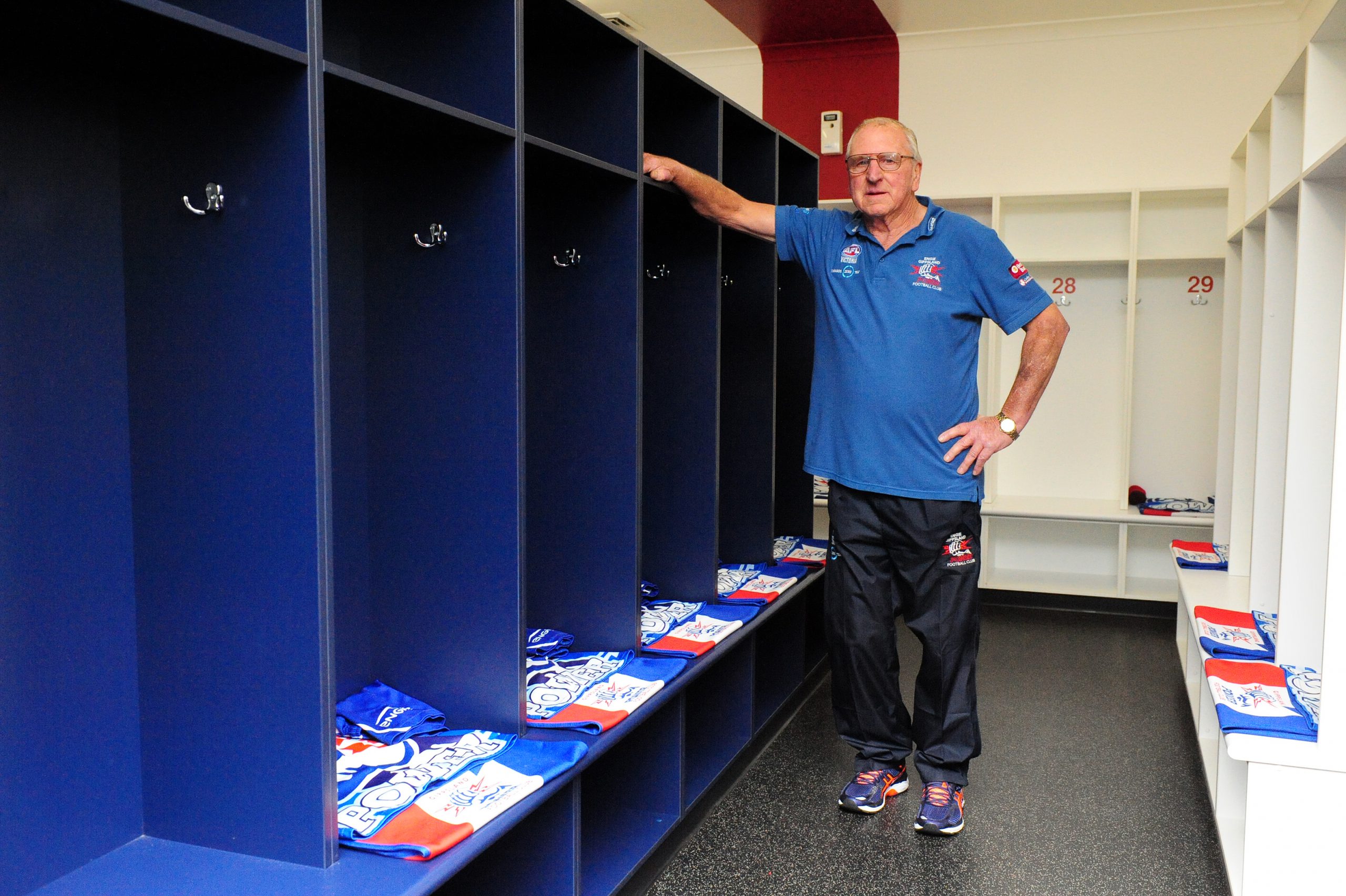 RELATED COVERAGE: TAC Cup celebrates silver anniversary
THEY say if you are a jack of all trades, you are also a master of none.
But that cannot be said of Gippsland Power's Roger Knowles, who is well-known for his tireless volunteer work on and around the club's grounds.
The long-serving volunteer joined the club in 2008 and next Wednesday will be recognised as a TAC Cup Local Legend.
"He's irreplaceable," Gippsland Power talent manager Peter Francis said.
"You just couldn't replace him. The amount of work he does, trying to replace him would be virtually impossible."
Protecting the ground's newly-extended Centre for Excellence from fires back in 2014 paints perhaps the perfect picture of Knowles' dedication to the TAC Cup club.
But it's the little jobs he does – from sign writing, landscaping and painting to maintaining gym equipment – that has given him legendary status.
While he'll tend to whatever needs attention at the club, he'll also be there setting up the locker rooms on home game days and feeding the boys on Wednesday nights.
Knowles describes the club as "one big, happy family" where "you wouldn't find better blokes".
"To see the boys come through, they come here as scared 15 year-olds and go out into AFL or return to their own clubs as grown men who have respect," Knowles said.
"The season comes through and you work with guys like Dyson Heppell and Anthony McDonald-Tipungwuti, when they do come back they give you a big hug.
"We're mainly about developing kids – if we win it's a bonus… you just become part of it."
He believes the best moments are when you see the boys get drafted to the AFL.
But he said either way, the players were better for the TAC Cup experience even if they didn't make it to the national league.
Although Knowles admits he's a "real good footballer on this side of the fence; on the ground not so much", he doesn't plan on hanging up the volunteer boots any time soon.
"I'll probably cark it down here," Knowles said.
"I'd be happy (to stay) – they keep me too busy. There's no time for dying, I will stick with them."