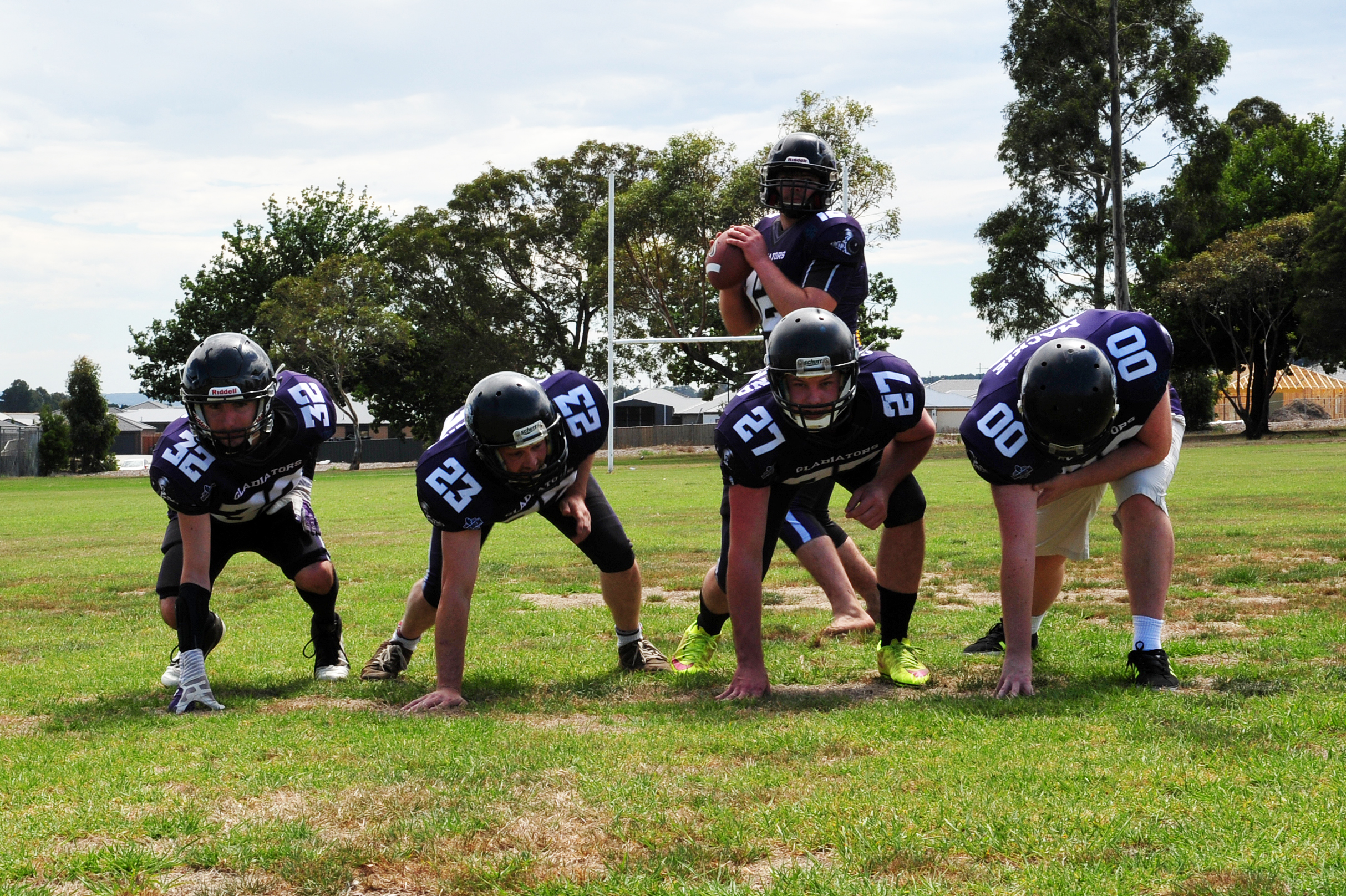 AFTER five weeks on the road the Gippsland Gladiators are pumped to play their first home game of the 2016 Gridiron Victoria division two season at Maryvale Reserve on Saturday.

The club is hopeful a return to Morwell will also spell a return to form after a lean start to the campaign.
A desperately close one-point loss to Ballarat in round one was followed up by an 8-8 draw with Northern Raiders and a heavy 44-6 loss to Pakenham.
The breakthrough came in round four in the form of a monster 52-20 demolition of Monash Barbarians before another loss last round to Bendigo.
The Gladiators will get their first look at Melton Wolves in this weekend's home game and club spokesman Richard Hadgkiss said the team would be buoyed by the prospect of a local fixture.
"We're absolutely looking forward to it. Having to require the (other) team to travel is always good, especially being close to home and getting the home town support," Hadgkiss said.
"Not having to travel means most of the players are revived, fresh, pumped and have plenty of energy.
"I think the guys are really excited to have a home game after five weeks on the road."
The match starts 2pm Saturday at Maryvale Recreation Reserve, Morwell.
Gridiron Victoria Division 2 results – Gippsland Gladiators
Ballarat Falcons d Gippsland Gladiators 14-13
Gippsland Gladiators dr Northern Raiders 8-8
Pakenham Silverbacks d Gippsland Gladiators 44-6
Gippsland Gladiators d Monash Barbarians 52-20
Bendigo Dragons d Gippsland Gladiators 27-6