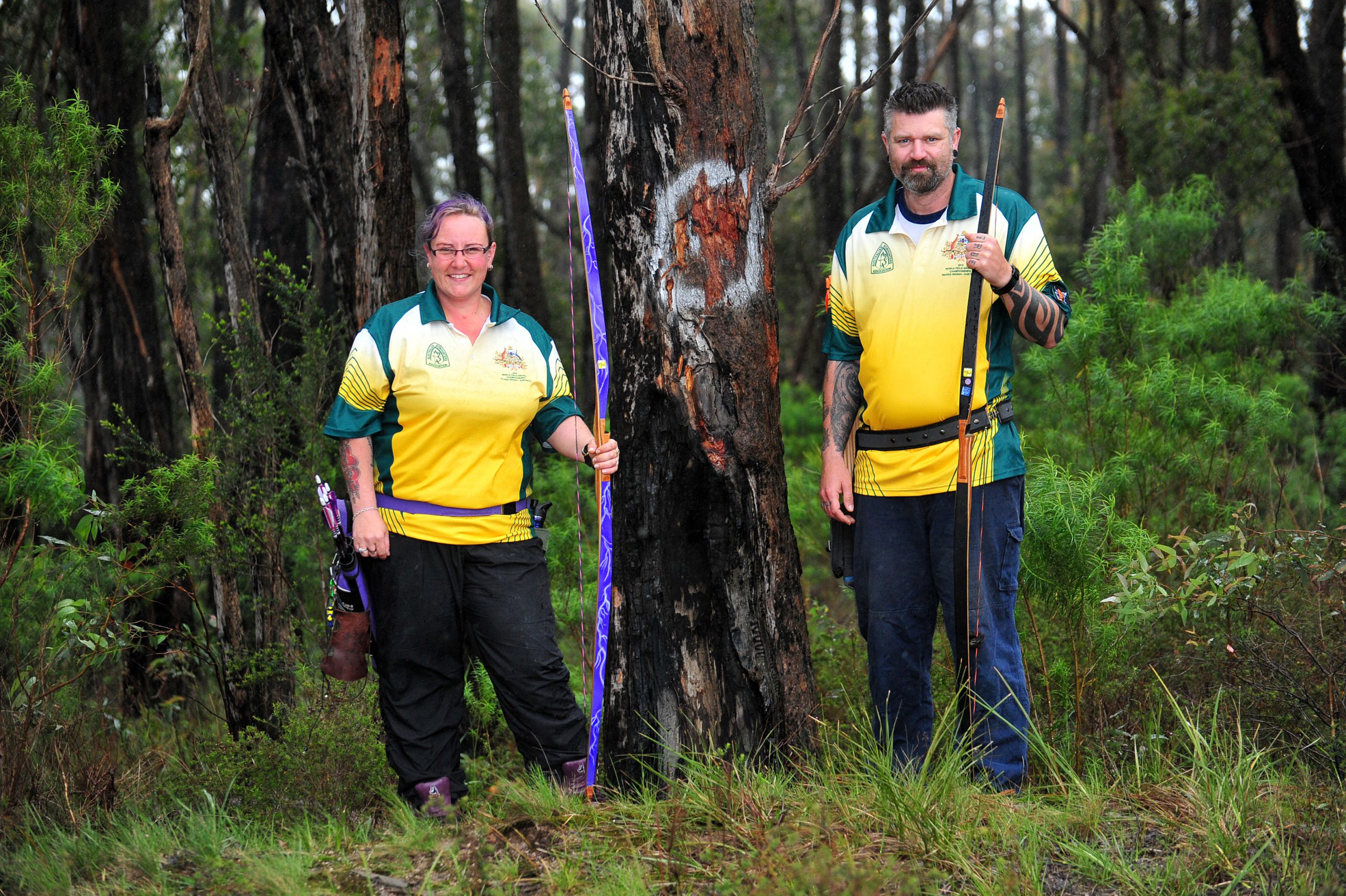 Two Boolarra archers have reaped the rewards of changing bows after placing in their divisions at an international archery tournament in Wagga Wagga last month.

Tammy Richards and her fiance Adam Murray competed at the International Field Archery Association's World Field Championships, where they placed ninth and 15th overall, respectively, in the women's and men's longbow.
Richards described the competition as the biggest event of her career, but said it was made difficult by the fact the pair had only made the switch from compound bows to longbows earlier this year.
"I did better than I thought I would because we've only been shooting longbow since January," she said.
"We were compounders (compound bow users) before then, we went into the event basically beginners to the bow.
"You're compound bow, which has every single bell, whistle and aid, to something that's basically a stick with a string."
The tournament was held from 26 to 30 September, but the final two days were cancelled due to wet weather.
"The last two days got cancelled because of the storm that hit Adelaide (causing black outs), we got the tail end of it in Wagga too," Richards said.
She said the competition at the event was difficult, not just because of the skill of the competitors but the conditions as well.
"Because you train on flat ground and you know at 50 metres you're going to aim, in my case, well above the target," Richards said.
"But when you get angles into it you have to shoot even higher or lower, so it throws everything out of whack.
"You kind of just hope it gets there; you know where you aim for whatever distance."
Despite being an international competition, she said she was surprised by how friendly it was.
"We had a ball. We sort of expected everyone not to be talking to each other and concentrating on their thing, but it wasn't like that at all," Richards said.
She said there was plenty of banter and friendly rivalry between competitors and it had been an enjoyable experience.
Richards said she hoped to compete in the next edition of the tournament, which will be held in South Africa in 2018.