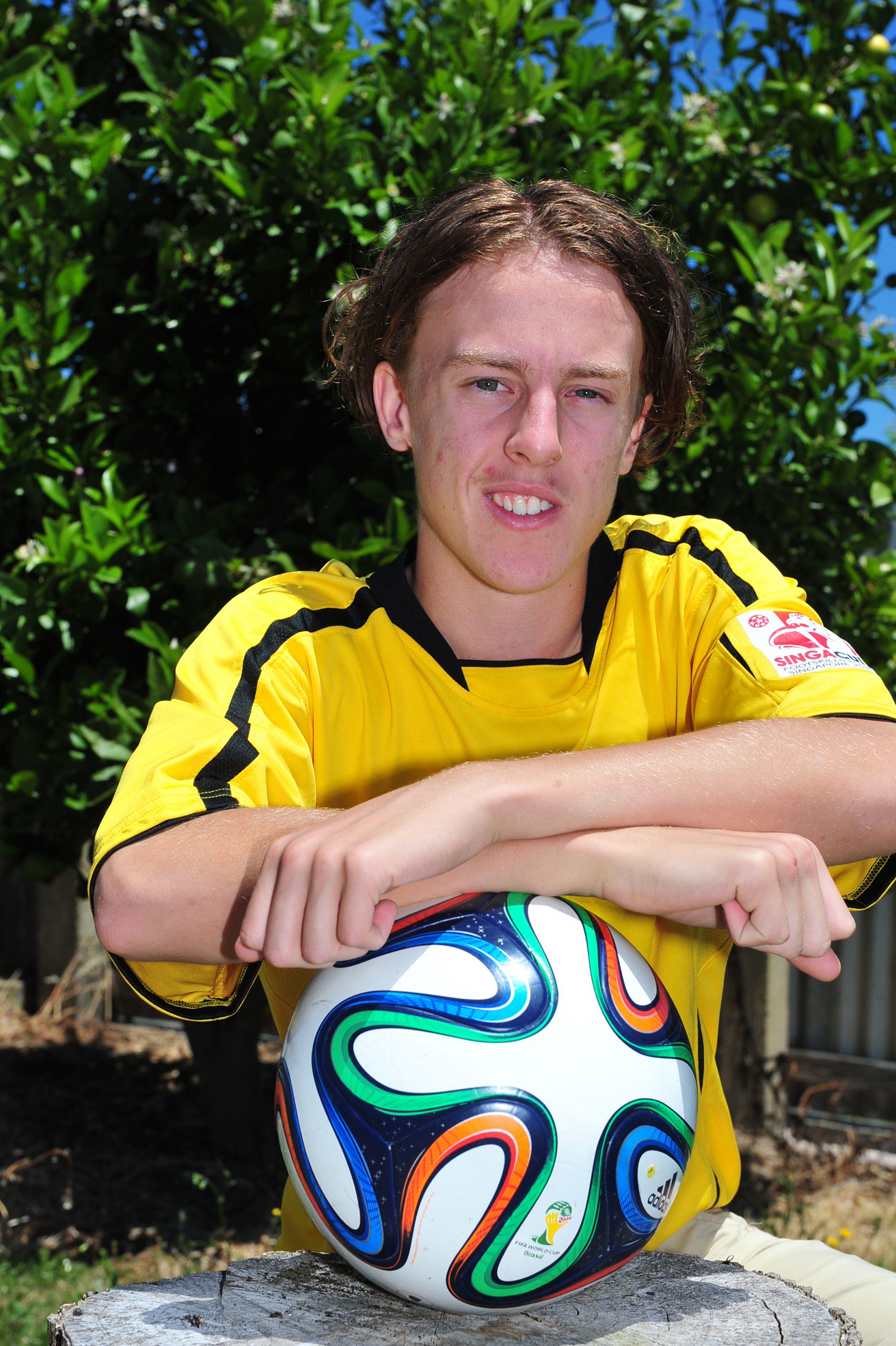 A Moe teenager is on top of the world after returning home champion of an international soccer tournament.

Keegan Grealy, 17, represented Footskills under 18s in last month's Singa Cup held in Singapore, a junior tournament which each year attracts elite teams from across the world.
Footskills defeated Filipino team Ceres-La Salle Youth Manila 4-0 to win the tournament after an undefeated run.
Keegan was among the goal kickers during that match but said his other goal of the tournament, scored against the same opposition in Footskills' first match, was his highlight.
"That kicked off the tournament, the first game – we had to win it," the winger said.
"I got a through ball and then I took on two players and then hit it in the corner."
This year marked Keegan's second appearance in the tournament after he played for Footskills in last year's edition, finishing third.
He said the experience left him in good stead.
"Last year it was pretty unexpected, but going in this year you know what the competition's like," Keegan said.
"It's pretty high standard (and) it's pretty tough with the heat.
"Leading up (to the tournament) we had 10 weeks of training… some days we'd train with jackets on.
"Going over there I reckon I was the fittest I'd ever been with all the training we did."
He said training had been tough under head coach Ian Williamson and assistant Danny Dezic, with strictly enforced rest times and mobile phone bans during the tournament, but he had gained a lot from the experience.
"It's a pretty big difference from this level to… Singapore," Keegan said.
"Over in Singapore everything had to be perfect.
"We had set plays, set corners – everyone had a job they had to do to play the game."
Keegan has played the last three years with Gippsland FC, originally known as the Emerging Talent Program, but is moving to National Premier Leagues club Box Hill United next year.
He has also been accepted to complete his final year of VCE at the Rowville Sporting Academy – a school which allows promising junior sportspeople to hone their abilities while studying.
With so much on his plate next year Keegan said it was unlikely he would return to the tournament, despite being eligible.
But he was clear about what he wanted to achieve in 2017.
"Probably to try to get into the under 20s of Box Hill and have a really good season there and see where it takes me," Keegan said.