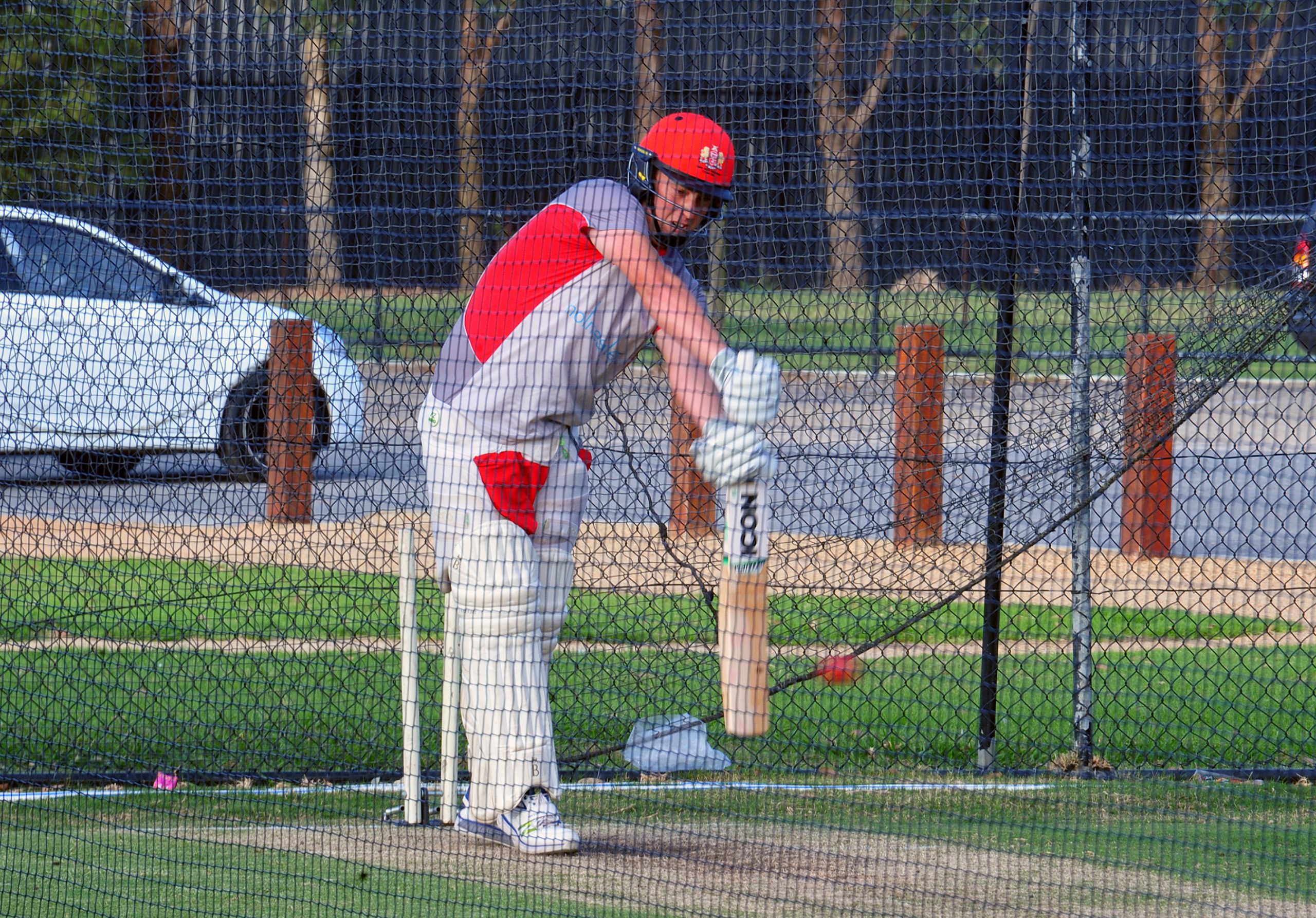 Anyone who's followed Australian cricket over the past 10 years would be familiar with the often maddening search for a genuine all-rounder.

The rarest of all cricketing commodities, the prospect of a player who can hold their place in the site with bat or ball is enough to make even the most hardened selector salivate.
Casey-South Melbourne's Blake Mills is one such player.
Now in his fourth year with the Bloods after making the move from Morwell Cricket Club, Mills is a regular fixture in the second XI, batting at six and bowling first change.
One of the key things he's picked up at his time with the Premier Cricket club is confidence in his own game.
"They build you up here a lot and get you to have that confidence in yourself to back your own abilities – hitting the pitch harder, variety, using the crease," Mills said.
"The coaching staff is just amazing – you've got international cricketers who are your batting or bowling coach.
"The knowledge they have is just incredible and the amount you can improve so quickly coming here is just incredible."
One area of his game that has improved in his time with the club is his bowling, which he said was helped by bowling about an hour a night.
"With the bowling coach we've explored his knowledge of slower balls and how to execute them, especially on game day and practicing them a lot here," Mills said.
"Especially when you're playing short-form cricket."
He used that knowledge to his advantage last season as he worked his way from the club's third XI to finish in the firsts.
This season he has been a solid performer in the second XI, with two half centuries and 18 wickets at an average of 23.2.
"I got a few games in the ones late last year and trying to get myself back in at the moment," Mills said.
"But I'm just happy the teams are winning at the moment, so I'm happy in the twos."