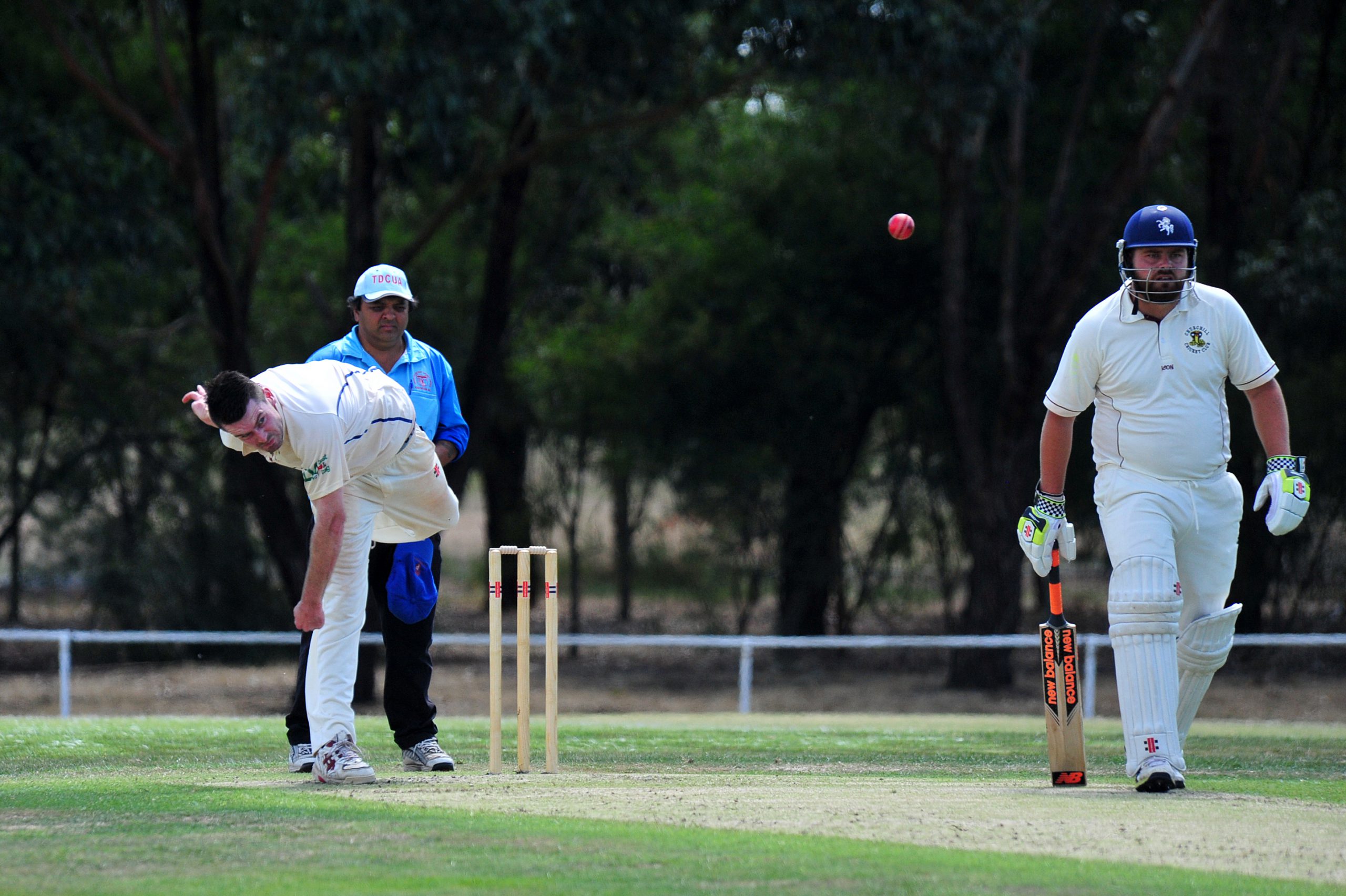 TDCA CRICKET

End results in the Traralgon and District Cricket Association elimination finals went as predicted with Glengarry and Imperials both advancing to the semis.

Imperials called wrong and Churchill licked its lips at the prospect of batting first on a perfect strip at George Cain Oval.
The top four bats all got starts to give the Cobras an early edge.
Brendan Mason (13), Andy Sheperd (12), Matt Harvey (25), and Ben Kearns (27) all looked set for big scores before departing.
The massive wicket of King Cobra John Keighran sent the Imperials into raptures when he holed out for six leaving Churchill 5/100.
An important partnership of 79 by the Metlikovecs, with Paul adding 41 and David on 45, got the Cobras going again, but both were dismissed with the side on 179.
Steve Warr (13), and Joel Mason (15), fought hard as Churchill set a good target of 214.
Leading wicket taker Nat Campbell again bowled well, taking 4/52 off 22 to be best for Imperials.
Day two started well for Imperials as openers Mat Hibbs (18) and Ryan Morley (26), added 36 before Hibbs was out.
Ross Williams came and went for 6, while the out of touch Daniel Hamilton was out for 4.
With Imperials at 4/53, Churchill had a chance, but a magnificent partnership of 127 runs between captain Brett Chapman and Josh Rurawhe took the game away from the Cobras.
Chapman went for a well made 53, while Rurawhe was unstoppable with a match winning 84 not out.
Scott Aitken chimed in with 17 not out to guide Imps to victory.
Churchill's bowlers tried hard but the wicket was just too good with Kurt Holt and Steve Warr each taking two wickets.
On home turf, Glengarry won the toss and elected to bat, a move that ultimately paid dividends.
Yet Rovers got the early break when Alistair Jenkin was out for 18.
Frank Marks came to the crease, and with opener Sam Marks, added a fraternal partnership of 72 before the first drop was out for 25.
Sam, in career best form, was batting well and took the score to 183 before he was out for a well made 85.
Kent Hammond contributed a fine 57, while Ben Marks hit some lusty shots in his 38 not out.
Glengarry ended day one on top posting a formidable 6/249.
Rovers Greg Bramwell was easily the best bowler taking 4/57.
Day two's run chase started disastrously for the young Rovers outfit who slumped to 6/22.
From there it was a matter of whether the pies would be needed for afternoon tea and unfortunately for Rovers the snack was not needed, bowled out for a paltry 87 from 34 overs.
Riyaz Pathan was the only shining light making 47, while for Glengarry Max Merton was the star with 5/18.
Imperials now take on Ex Students at Duncan Cameron Park, while Glengarry faces Toongabbie at Toongabbie.