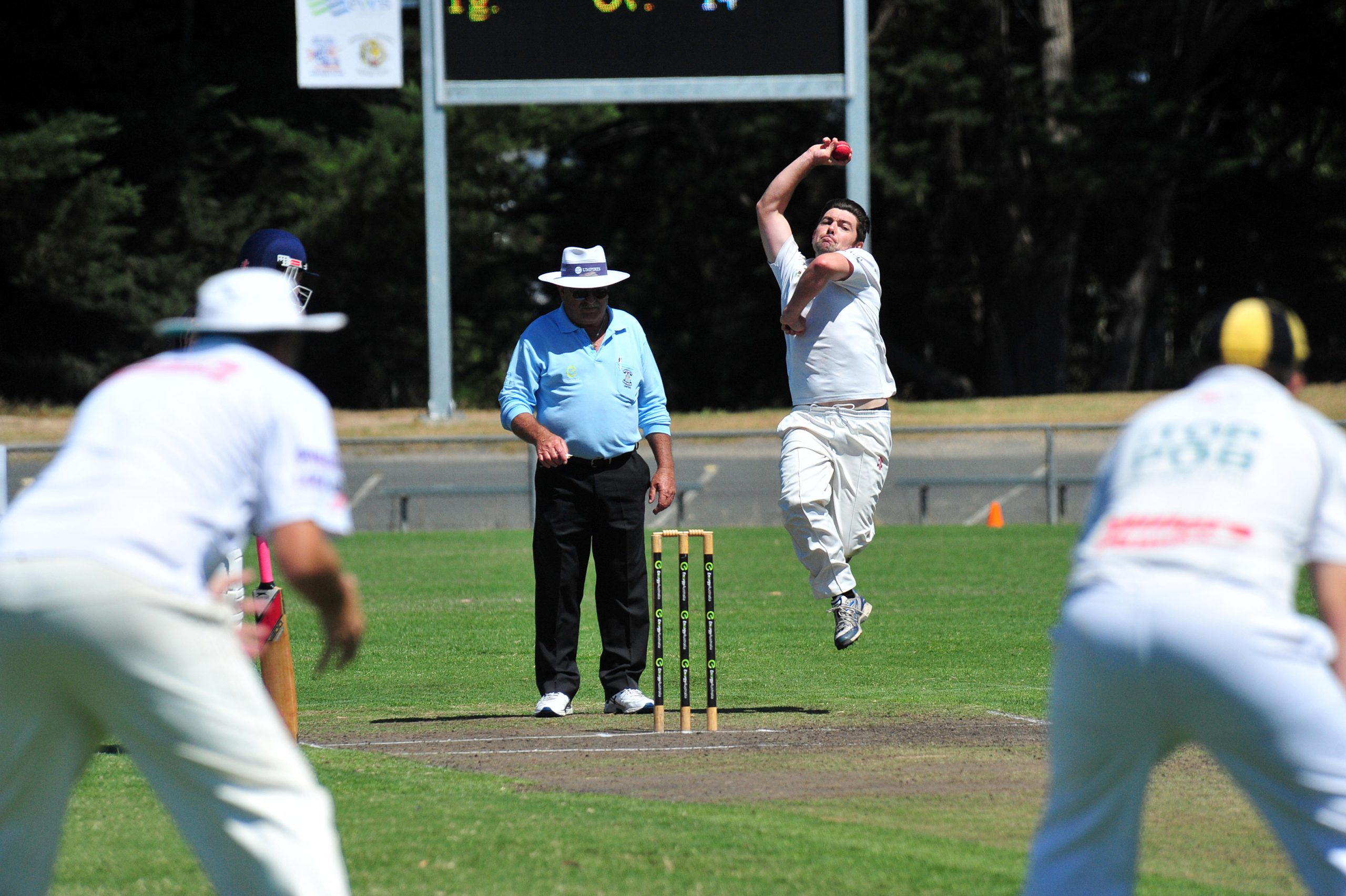 CGCA CRICKET

Mirboo North has decided to forgo a likely outright win in favour of extra batting practice after Jeeralang Boolarra failed to overhaul the Tigers' massive first innings total of 426.

The pressure of chasing down such an imposing total proved too much for the Panthers on day two of their Central Gippsland Cricket Association match at Boolarra Recreation Reserve, with the hosts capitulating for 136 in 31.1 overs.
Luke Heath was the star of the show with 69 in a stand which involved the opener batting with the bulk of his teammates.
His was the seventh wicket to fall, with number four Ben Duffy making 30.
The pair were the only Jeeralang Boolarra batsmen to reach double figures as 11-time CGCA premiership winner Rob Phoenix scythed through the batting line-up, finishing with the astonishing figures of 7/29 off 8.1 overs.
Will Cheatley, Steve Rogers and Dale Banks each grabbed a wicket.
Despite being in a position to enforce the follow-on, the Tigers decided to bat again.
'Keeper-batsman Adam Mates made 35, while Steve Rogers made 18 as Mirboo North finished the day 7/86.
Latrobe v Trafalgar
FIRST innings hero Chris Johnson has backed up his century with three wickets as Latrobe overcame Trafalgar at Peter Siddle Oval on Saturday.
Chasing the Sharks' first innings total of 5/287, Trafalgar were dismissed for 192.
Star batsman Marco Higgins was once again the stand-out with 60, with captain Anthony Clarke-Bruce playing a fine hand with 37.
Christian Burgess (34) and Brodie Burgess (29) were the other batsmen to trouble the scorers.
George McKinley continued his excellent post-Christmas run with 4/27, while Johnson finished with 3/19.
The hosts then batted again, posting 2/135.
Benn Zomer had a day to remember with 64, his highest first grade total of the season.
Steven Freshwater made the most of his second opportunity of the match, making 57.
Morwell v
Yallourn North
YALLOURN North's most solid two day performance of the season was not enough to prevent Morwell claiming maximum points on Saturday.
Resuming at 7/182 at Morwell Recreation Reserve, the Tigers managed to 236 thanks to Rob Semmler (21) and Brendan Brincat (32).
William Lawrey was the pick of the bowlers with 3/45, while Stephen Pearson and Gavin Pearson claimed two scalps each.
From there the Bombers needed 158 to make Morwell bat again, but could only get 127 as they were dismissed in 44.4 overs.
But there were positive signs for the visitors in their final innings of the season, with Dylan Keyhoe posting 52 and Jason Wiseman 35 in the middle order.
The outright victory means Morwell finishes the regular season in second place.