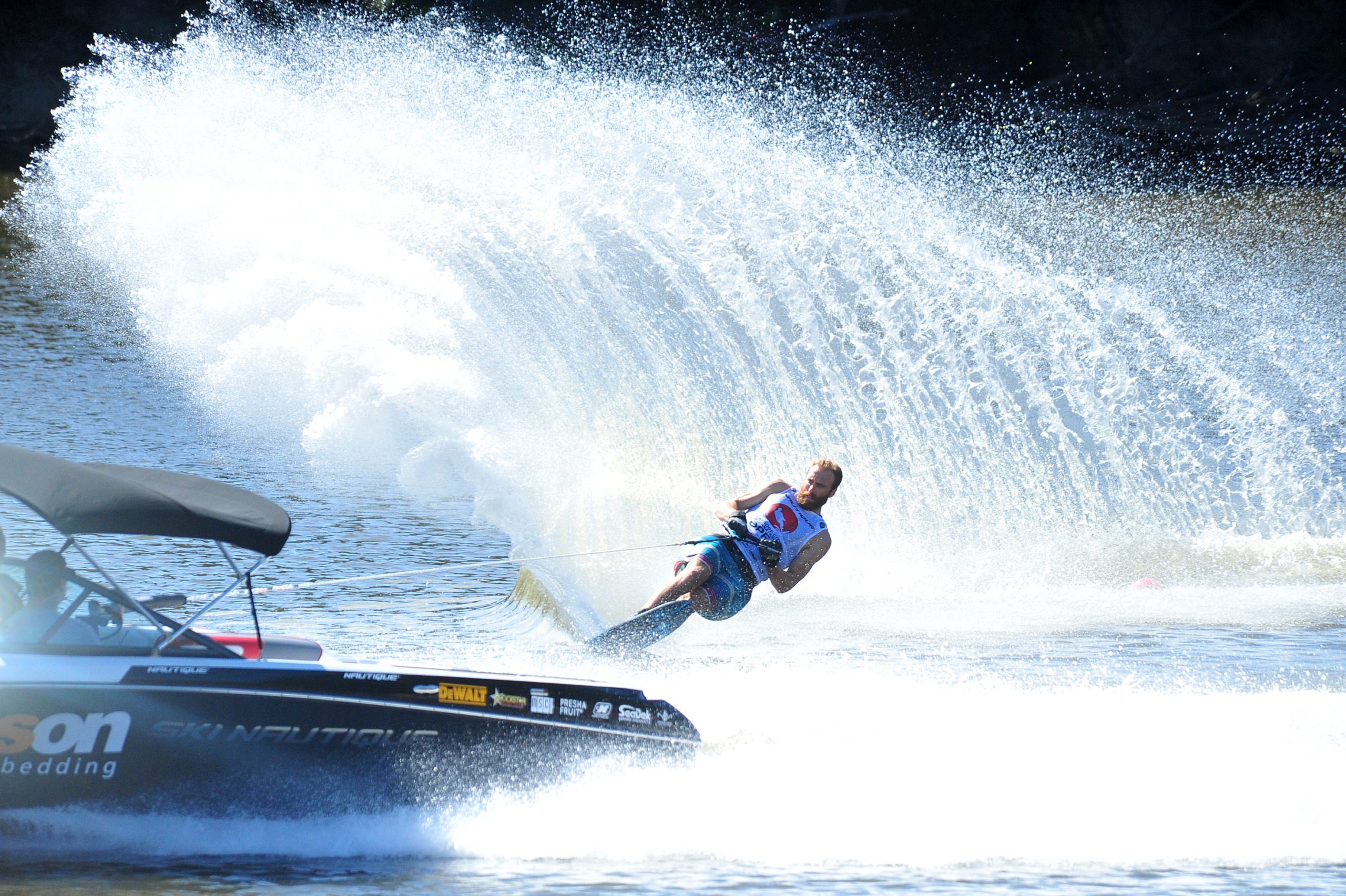 This year's Latrobe City International water-skiing competition has been hailed a success.

The sport's top professionals battled it out at the weekend on Lake Narracan and the results included an Australian record.
"It's been absolutely brilliant," Latrobe Valley Water Ski Club president Ray Smith said.
"The number one ranked skier in the world has just set the highest score ever achieved in Australia."
"What he's achieved here at Latrobe is going to stand for a long time."
Nate Smith, no relation, produced the record breaking run in the slalom.
The Indianapolis, Indiana, native was one of the competitors vying for more than $30,000 in prize money.
"It's really great," he said of the event.
"It's a great protected site. The water conditions are great, there's not much backwash and it's pretty protected from the wind for the most part.
"It's hard to come across three-event ski sites that are nice, but this is one of them."
Ray Smith said the event's success was due not just because of the club but also the assistance from local government, sponsors and even the local water authority.
"Southern Rural Water have held the level for us perfectly, so we have no rollers," he said.
With the International done, competitors now move onto Moomba, which is held on the Yarra in downtown Melbourne, but chances are conditions won't be as ideal as they were on Lake Narracan.
"Here it's dead flat, no rollers," Ray Smith said.
"The trouble is they are going to be spoilt as now they have to go to Moomba."