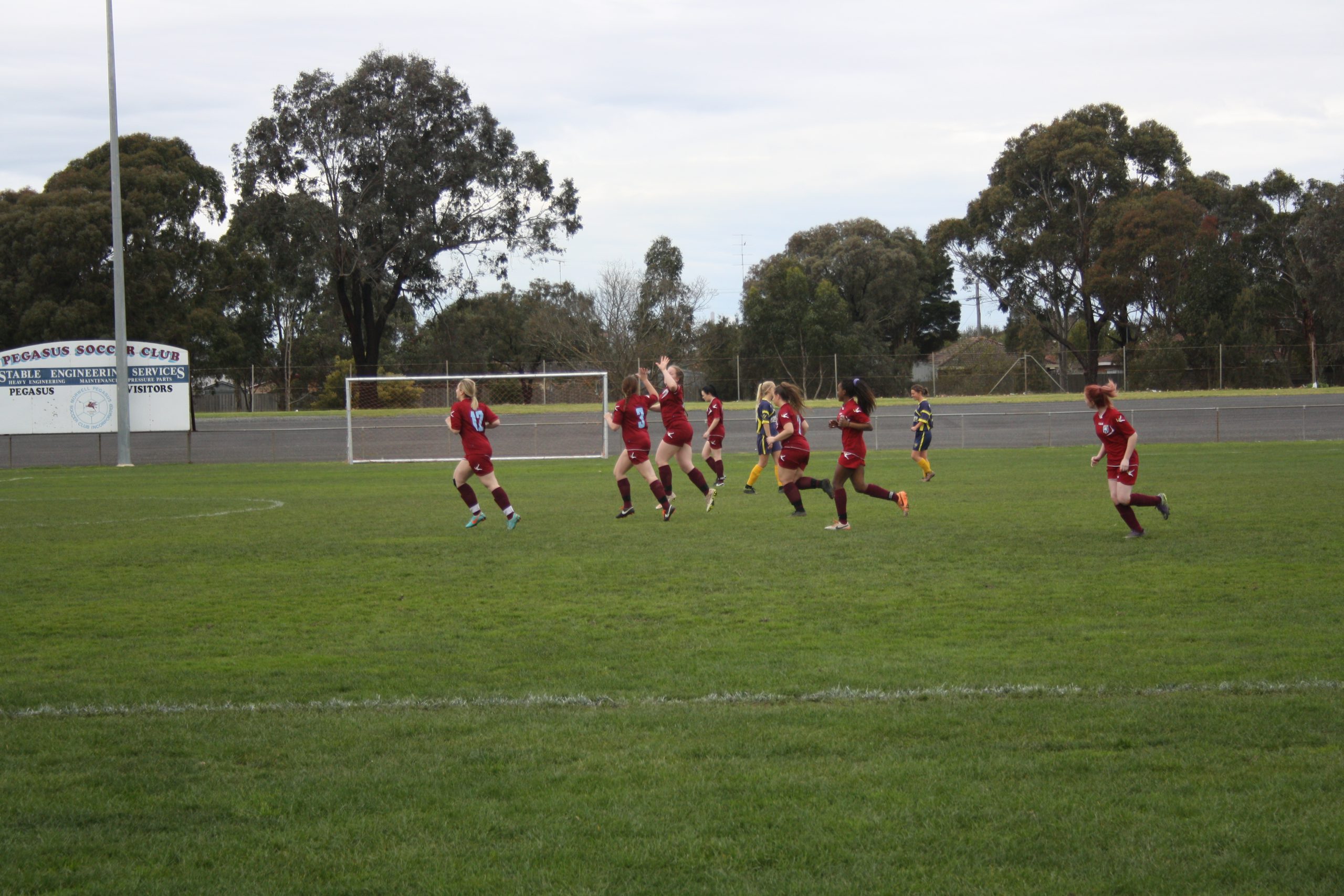 If you ever considered playing women's soccer then now is your chance to join the ranks of the Valley's top flight club, Morwell Pegasus SC.

The club will be fielding a women's team in the 2017 State League 4 South-East season and are looking for extra players to join the team.
"We had a women's team that played in the Latrobe Valley [league] and we've retained most of those girls," club secretary Tamara Beckett said.
"The other half have gone back to Latrobe Valley clubs."
Along with regular season duties, players will have a chance at Pegs' inaugural run in the Women's national knockout cup competition.
Beckett said Morwell Pegasus had a great club culture, with many on and off field activities.
"We've got a pretty good grassroots culture there with the mini-roos and juniors," she said.
Senior women's coach, Jason Reddiex pointed out that as the club will be fielding a side in the league that plays in south-east Melbourne, travel up the highway would be limited to once fortnight.
"With the travel to Melbourne, it's only every second Sunday," he said.
"So you're not travelling a couple of hundred kilometres up the road, three-four days a week.
"You can just train locally."
The club is also building links with WNPL side Southern United and junior club Gippsland FC, so players could have a chance to move up through the ranks.
"We're working to build a pathway that directly links from grassroots to state league, to WNPL," Beckett said.
There are currently about 11 players on the club's roster and management would like to bring that out to 15 to 16 for a full list.
All interested players are encouraged to try out for the team and with no precise roles to be filled, there's a chance you'll be able to play the position you're most comfortable in.
"We're after girls who are committed, enjoy playing the game and want to test themselves a bit more," Beckett said.
For more information phone Jason Reddiex on 0404 823 690.
Gippsland FC is also seeking junior players aged 12-16 years old.
If you would like to get involved with that program phone Peter Boyes on 0407 543 150.