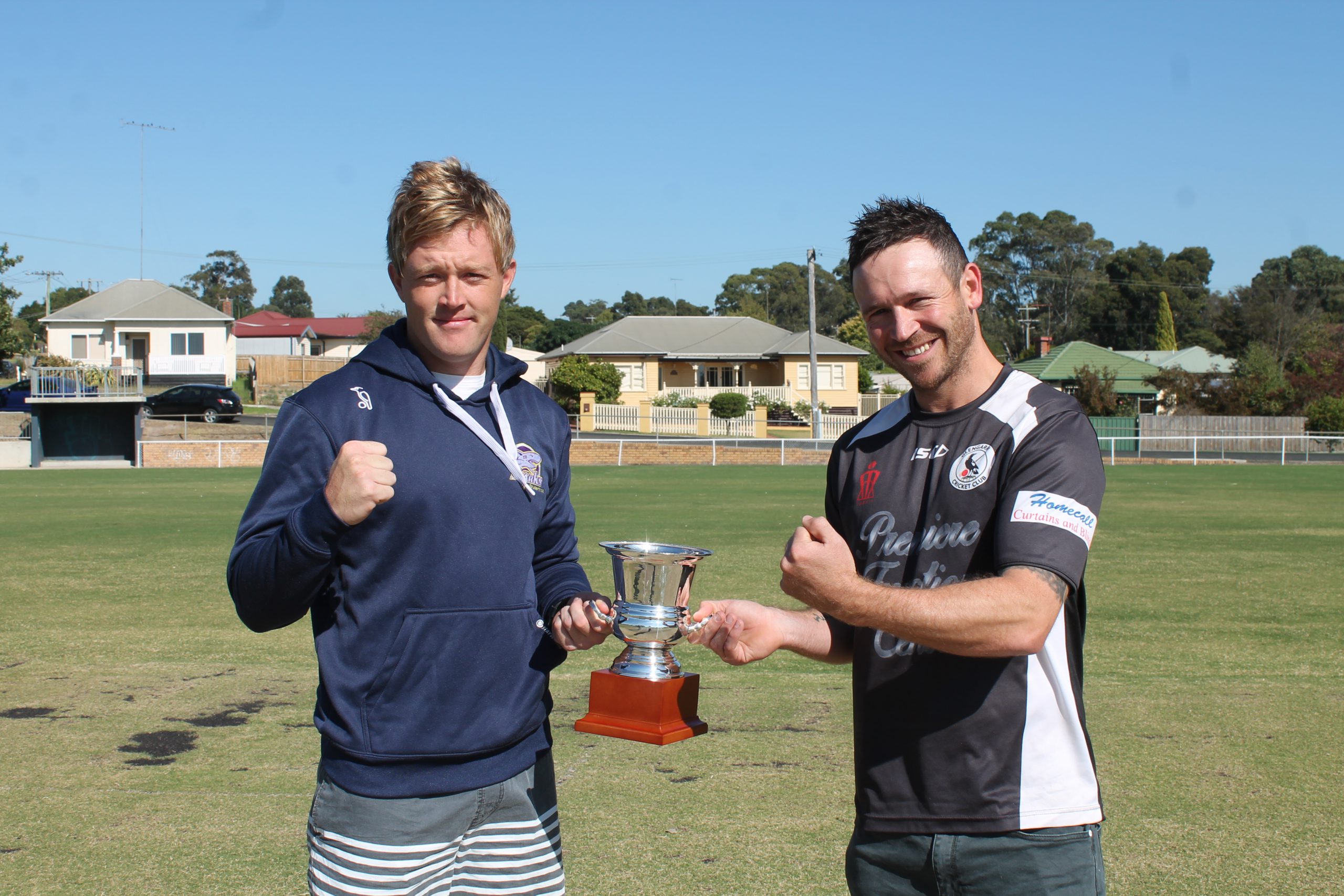 TCDA
This weekend's Traralgon and District Cricket Association A grade grand final will be one for the ages.

The season's two in-form teams, Ex Students and Glengarry, will go head-to-head for the second time in three years in the battle for top honours.
Playing in their fifth consecutive grand final, and having won two of them – including last year, the Sharks are a chance to go back-to-back, while Glengarry broke a 35-year drought when they staged a great win two years ago against Ex Students.
Both teams have been in sensational form after Christmas and picking a winner will be hard as both sides also had resounding semi-final wins, with star players performing well.
The key to the Sharks are their big three guns.
Captain Lee Stockdale, Jordan Gilmore and Rob Voss are all capable of playing massive games.
"You get to a grand final and anything can happen," Stockdale said.
"Five grand finals in a row's a big achievement, we haven't been able to go back-to-back in the five, so hopefully this is the one."
Glengarry's three match winners are skipper Sam Marks, Hayden Ross-Schultz and Adam Brady.
"We're definitely not here for second," Marks said.
"We had a slow start to the season but our form's been really good leading up to it."
The sides are pretty even but the Sharks may have a slight advantage via their spin bowling options.
"I think we play spin pretty well," Marks said.
"In both our finals the sides had a couple of good spinners and we've handled them really well."
Look to players like Andy Mathews or Ric Battista from the Sharks or Alistair Jenkin or Paul Henry from Glengarry to step up.
It's not just A grade that has Ex Students in action.
The club is going for a sweep of all senior comps, a feat it has accomplished twice before by winning the TDCA A, B, and C grade grand finals in the one season.
In B grade Ex Students look almost unbeatable and is aiming for its fifth consecutive premiership.
However the Sharks' opponents, Imperials, will be out to spoil the party.
In a really close contest, the experts have Ex Students down as being too good.
C grade will be a mirror of the main game with Ex Students aiming for back-to-back flags in a fight against Glengarry.
Another great contest looms with the pundits tipping Glengarry to come out in front, just.
A grade – grand final – Ex Students v Glengarry – Duncan Cameron Park, Traralgon -11am start
B grade – grand final – Ex Students v Imperials – Yinnar Recreation Reserve one – noon start
C grade – grand final – Ex Students v Glengarry – Yinnar Recreation Reserve two – noon start