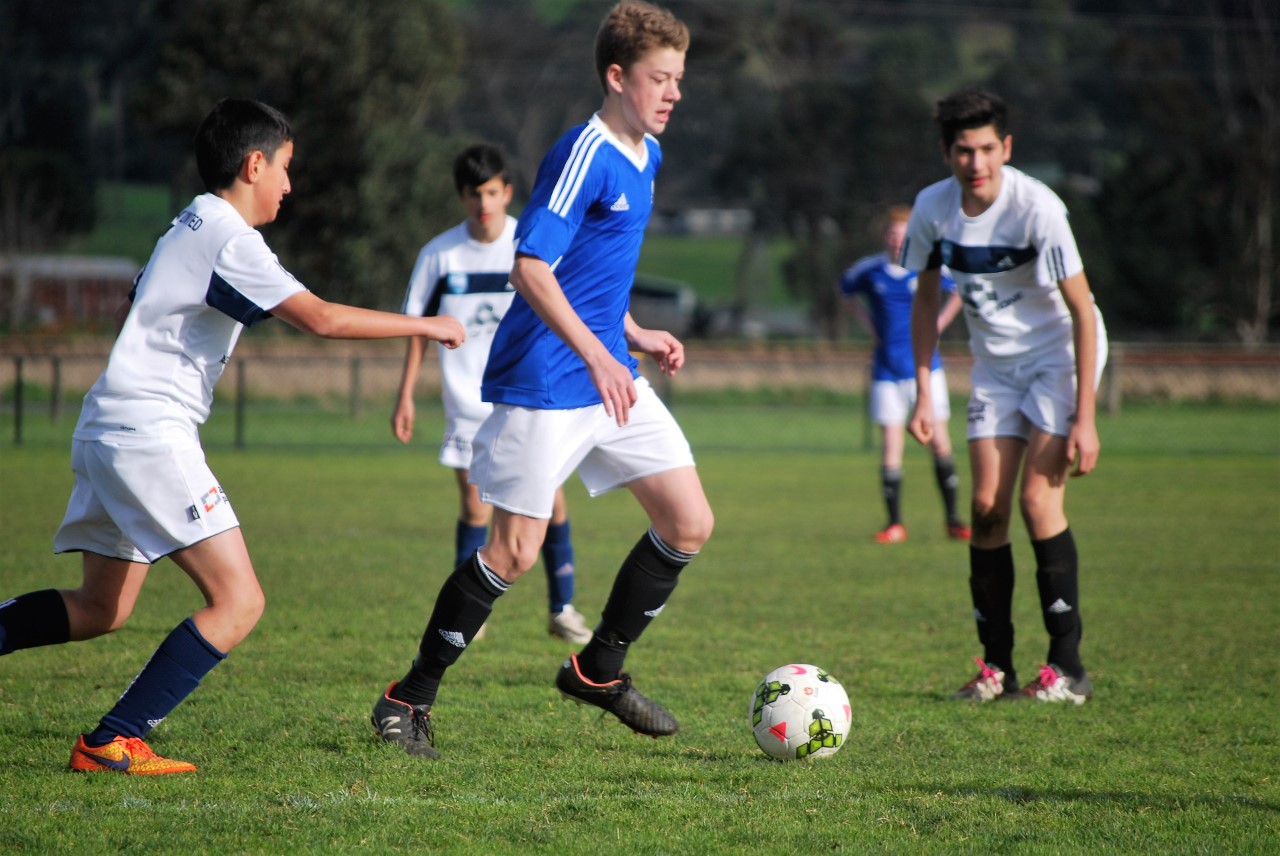 SOCCER
GIPPSLAND FC

Elite junior soccer is about to get underway as Gippsland Football Club readies for the season ahead.

The club, which draws top soccer talent from across the region, will play in high-level competitions in Melbourne with under 13, 14 and 15 boy's and girl's sides taking to the pitch.
"We try to capture the talented players from across the region who want to take their football to the next level," under 15 boys coach Lee Dastey said.
"They are taught to play attractive, attacking football."
Gippsland FC provides a pathway for talented juniors to progress from local soccer to more elite squads.
Recent graduates of the program include goalie Blake Cornelus, who was accepted into the Melbourne Victory's academy, along with 12 other players at National Premier Leagues sides including Bulleen, Dandenong City, Dandenong Thunder, Box Hill and inaugural FFA Cup Cinderella story Bentleigh Greens.
Three members of the club's 2016 girl's development program, Monique Lapenta, Zoe Cooper and Lily Aitken, are currently playing in the Women's National Premier Leagues with Southern United.
"What we've tried to do is set up links with National Premier League clubs and even A League clubs," Dastey said.
"Gippsland FC just sits there as a stepping stone in-between their club football and maybe getting to that level if they can."
The club's program comes from Football Federation Australia's national curriculum and seeks to provide elite level training opportunities locally.
As part of that program, management will be outreaching to areas of east and central Gippsland for talent identification and skills training for players between 10-12 years old, known as skill acquisition program or SAP.
"It ensures that when they get to the teenage years they are not playing catch-up," Dastey said.
"They are learning at the same level and the same curriculum as the other boys and girls are around the country."
This year's squads have been confirmed and a number of Latrobe Valley Soccer League clubs have contributed players. Across the three boy's age groups Traralgon City has eight caps, Traralgon Olympians seven, Moe United five, Fortuna 60 and Monash two and one each from Falcons 2000, Churchill and East Gippsland United.
"The local clubs… are obviously doing a really good job," Dastey said.
"The kids are coming to us with the basic skills that we can develop and also good attitudes.
"The program represents 16 across Gippsland. It's a real contribution from the clubs in the region."
Gippsland FC train and play home games at the Trafalgar Recreation Reserve.
There first regular season fixture is away at Brighton on Sunday, 23 April.
To check out what's happening at the club, or to register for east and central Gippsland SAP sessions, visit www.gippslandfc.com.