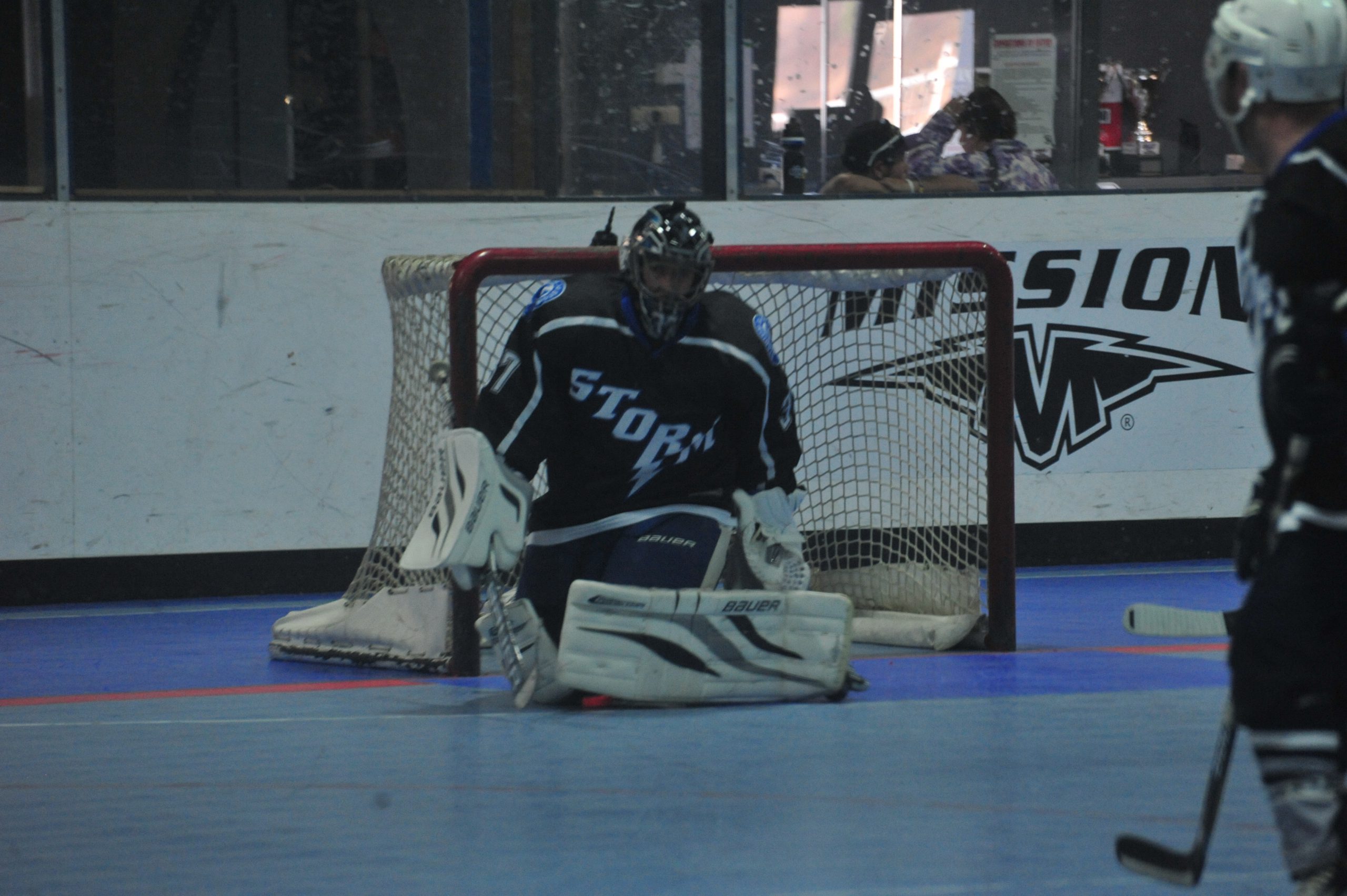 In-line hockey

The Australian In-Line Hockey Club Championships are done and won after the play-offs took place on Easter Monday.

Teams from across the country battled it out for bragging rights with the Adelaide Aliens defeating Sydney-based Skaters Network 5-1 in the pro final.
Even organiser Brendan Lindhe said the four days of intense hockey action had been great.
"It's been fantastic, everyone's really enjoyed themselves," Lindhe said.
"A lot of the regular guys who come down have said it's been a really fantastic tournament and they have really enjoyed it."
Those sentiments were echoed by Australian national ice hockey representative player, and member of the Skaters Network pro team member, Brian Funes.
He was fresh off the plane from Romania, where the national ice hockey side had just come runner-up in its division world championships.
"I was slow at the start, coming from an ice tournament, but after getting those first couple of games out of the way I found my feet and started skating a lot more," Funes said.
It was Funes' third time playing at Stadium 34 – he has competed in two national and one club championships.
"It's top notch here," he said.
"Ever since I came down here the first time I've loved the rink, it's a good set up, you can't ask for anything more.
"It's pretty cool that it's up here in Moe."
A defender who stays close to his own net, blocks shots, and keeps forward away from his goalie, Funes plays for the Sydney Bears in the Australian Ice Hockey League.
He used the sport as a cross-trainer for the colder take on the game.
"I started as an ice hockey player but started playing in-line about four, five years ago," Funes said.
"I've been using it as a training tool to help me out on the ice and have been enjoying it ever since I started."
Because there's one less player on each team compared to ice hockey, Funes said in-line hockey allowed him to work on other elements of his game, including being able to move up the rink and play in a more offensive position.
Tournament results wise, division one saw form side Dingoes get over the Snipers 3-1.
Local team Stadium 34 Storm finished fifth, going 1-3 in round robin action.
The Dingos played the Storm on Sunday, with the Storm going down fighting, 5-2.
In the hotly contested division two, which saw 16 teams take part, the Wildcats, who went 4-1 in pool play lost to the Moonshiners 6-3 in the final.
The wash-out from division three action resulted in The Flying Hellfish punishing the Snipers 4-2.
While in the over 35, or master division, Vuvuzela downed the Spartans by the narrowest of margins, 3-2, with Simon Thomson making 24 saves for a great 0.923 percentage.
That's not the end to local in-line hockey action.
The puck drops on Stadium 34's regular season on Sunday, 21 May.
Informal training sessions go from 6.30pm to 7.30pm on Thursday nights and all are welcome to try their hands at the sport.