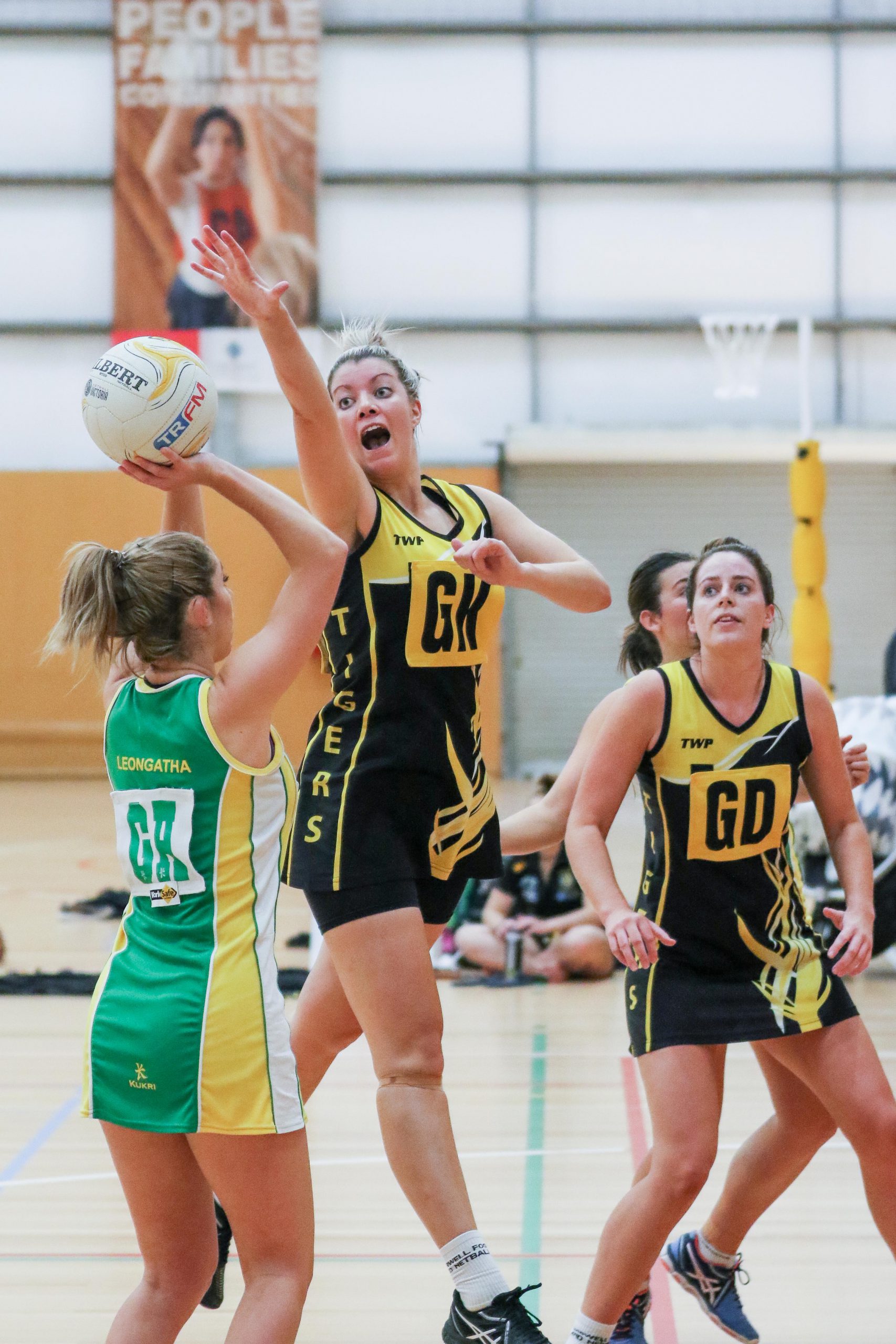 NETBALL
GIPPSLAND LEAGUE
In what could easily be a grand final preview, Traralgon went to Drouin and downed the battle hardened Hawks, 51-59.
While the defending champs may have been down a few key players, that didn't make the game any less hotly contested.
"We are wrapt but appreciate they were short," Traralgon coach Kate French said.
"From our perspective every time you step out on the court to play Drouin it's like it's a grand final.
"It was a fought out game and neck-and-neck until half time."
With the game super close, French rolled the dice on some big moves that proved the difference.
"I moved goal-keeper Ramayer (Gourley) into goal attack," she said.
"So having the Gourley sisters in the attacking end really showed they are difficult to defend."
Ally Petrou had another strong showing in defence, keeping a tight check on Hawks goaler Stacie Proctor.
Traralgon are still undefeated this season and are clear at the top of the ladder by two points, owing to Morwell's early season draw.
The Tigers are now the only other unbeaten side in the league, and clear in second on the ladder, after a solid on-the-road win over the Parrots, 34-52.
It was a hard-fought win with Morwell taking the lead early and then building upon it.
"It was a really solid performance by the girls. It was one quarter after another when we were working on extending the margin against a pretty quality opposition," coach Gail MacFarlane said.
Code-hopper centre Sam Pearce had another standout game after being moved into the position this season.
"She just absolutely dominated play offensively and defensively," MacFarlane said.
Moe recorded another win, this time putting down Bairnsdale away, 47-29.
Five rounds in and the Lions are continuing to lock down a final lineup.
Learning from previous games, Moe coach Vicki Van Gelderen backed up two B graders on the long road trip, with each playing a half in defence.
"I think we'd already fallen victim to girls playing two games in the heat," Van Gelderen said. They were joined down back by regular centre Shannon Freeman who lined up against Bairnsdale's tall shooter.
Free from responsibilities in defence, Montana Holmes brought her speed to centre and allowed the Lions to control the game.
In other A grade games Warragul got a win over Sale 44-55, and Maffra downed Wonthaggi Power 39-33.