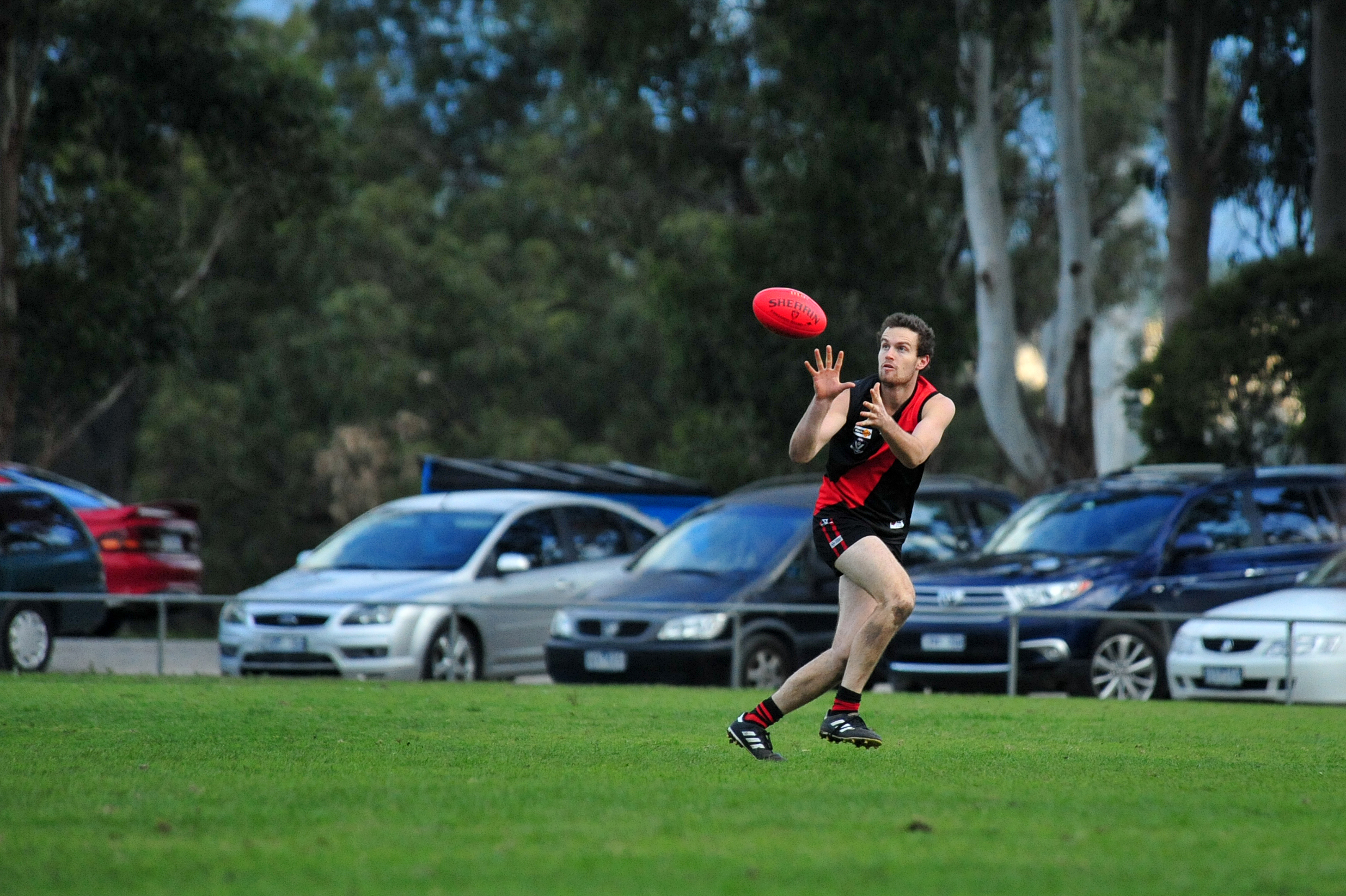 FOOTBALL
NORTH GIPPSLAND
There's plenty of good football on this weekend in round 12 of the North Gippsland Football League.

The local derby between Yarram and Woodside and a seventh versus sixth clash between Glengarry and Cowwarr, are just a few of the cracking match-ups on offer this round.
Eyes will be on Traralgon Tyers United and Churchill this weekend as both teams look to recover from losses last round.
For the Cougars, which round out the top five, holding onto finals hopes after an injury-plagued season will be top priority.
Churchill coach Brendan Holt said it would be important for his team to secure the win against the Bombers to keep their finals dream alive.
"It would be handy to get through the game unscathed for a change, we'll look for consistency and ball movement and work on the fundamentals for the four quarters, hopefully," Holt said.
"There will be a couple of players out on injury after last round… we're yet to confirm who they are though."
TTU will be looking to fight back this game following a six-goal loss to the Cougars in round three.
Bombers' coach Nick Turnbull said he was pleased with his team's performance so far this year but stopped short of saying it would be an easy game against the Cougars.
"We haven't had the wins we hoped for early on but we've been competitive most weeks," Turnbull said.
"We've (also) got a wide range of injuries at the moment and Churchill are a good side… they have a good midfield in Kearns, Williams and Brighton and they'll go far in the finals.
"We'll just try and play our brand of football and keep an eye on their key players."
TTU sit eighth on the North Gippsland ladder with three wins and eight losses behind Churchill on fifth with six and five.
Glengarry v Cowwarr
In what could be the most competitive North Gippsland game in round 12, Glengarry will host Cowwarr at home in a seventh-versus sixth clash.
The Magpies head into the game in good form after knocking off Gormandale last round by a whopping 176 points.
Cowwarr will be looking for an opportunity recover after an 11-point loss to the Blues last weekend after leading for the first half.
Both teams sit in their respective positions with five wins and six losses, making for a great spectacle on Saturday.
Cowwarr coach Brett McMaster said it would be important for his team to strengthen their consistency.
"If we play well, we can win," McMaster said.
"We know we are good, we just have to play four good quarters of footy.
"Young blokes always make mistakes so we have to be aware of how we are playing, we're one of the youngest sides in the competition so we'll focus on consistency and try to produce good-quality football for longer periods than what we have been doing."
Spectators will be hoping for a thriller similar to the round three match when these two teams last met, when Cowwarr came back in the last quarter, after trailing by 41 points a three quarter-time, to lose by only three points.
Heyfield v Rosedale
Never say never.
Those are the words of Rosedale coach Sam Bristow ahead of this round's game against the Heyfield on its home turf.
Following an impressive 11-point victory against Cowwarr last round, the Blues are hungry for their third win of the season.
Rosedale lingers at ninth on the ladder, but its coach said the team would give the game "a fair crack".
"We'll stick to our structures and control what we can control, we'll be looking for a four-quarter effort, that's the difference and we showed people we could do that against the Saints last weekend," Bristow said.
"We will just give it our best shot and see how we go."
The last time these two teams squared off was in round three, when the Kangaroos secured a five-goal win.
But it's a big ask for the Blues, taking on a Heyfield side in fine form with nine wins and two losses for the season and sitting third on the ladder.
"Rosedale have had a very slow start to the season, we're going to have to play a solid four quarters to get over the line," Heyfield coach Josh Stubbe said.
"We'll try and play defensively, role forward with quick ball movements and lead throughout the game while focusing on our structures and how we play week-in, week-out."
Woodside v Yarram
Likely to be one of the biggest local derbies in North Gippsland football, Woodside will host Yarram in what should be a cracking game.
Both teams come into the game with plenty of fire, both winning their round 11 games and hungry for victory.
The last time these two teams met was in April on Good Friday when the Demons obliterated the Wildcats by 12 goals.
Woodside coach Gary Jones said his team would focus on winning possession early in the game.
"They're a good team when they're up and about, they play their style of footy so we've got to nullify their game plan and put a bit of pressure on around the ground," Jones said.
"The main thing is getting in first and winning the hard ball gets, so we'll try and slow them up and win the one-on-ones."
Both teams sit within the top four – Woodside on fourth with seven wins and four losses and Yarram two spots above with nine and two.
Demons' coach Chris Pettitt said there would "certainly be a lot of heat in the game" regardless of where the teams were positioned on the ladder.
"These ones are always big games for us, local derbies are bloody massive games," Pettitt said.
"Our aim to will be to keep the ball in close and not let it get away from us, if they get good use of the ball we'll be in trouble because they've cut sides apart before when they've got it on the outside."
Sale City v Gormandale
In the last game of the round, Sale City will host Gormandale in a first versus last match.
The Bulldogs head into the game in fine form, coming off a 95-point win against Churchill last week, while the Tigers head into the clash recovering from a 176-point drumming by Glengarry.
Gormandale will hope to control the score, preventing a similar blowout to the round three result when Sale City won by 142 points in April.