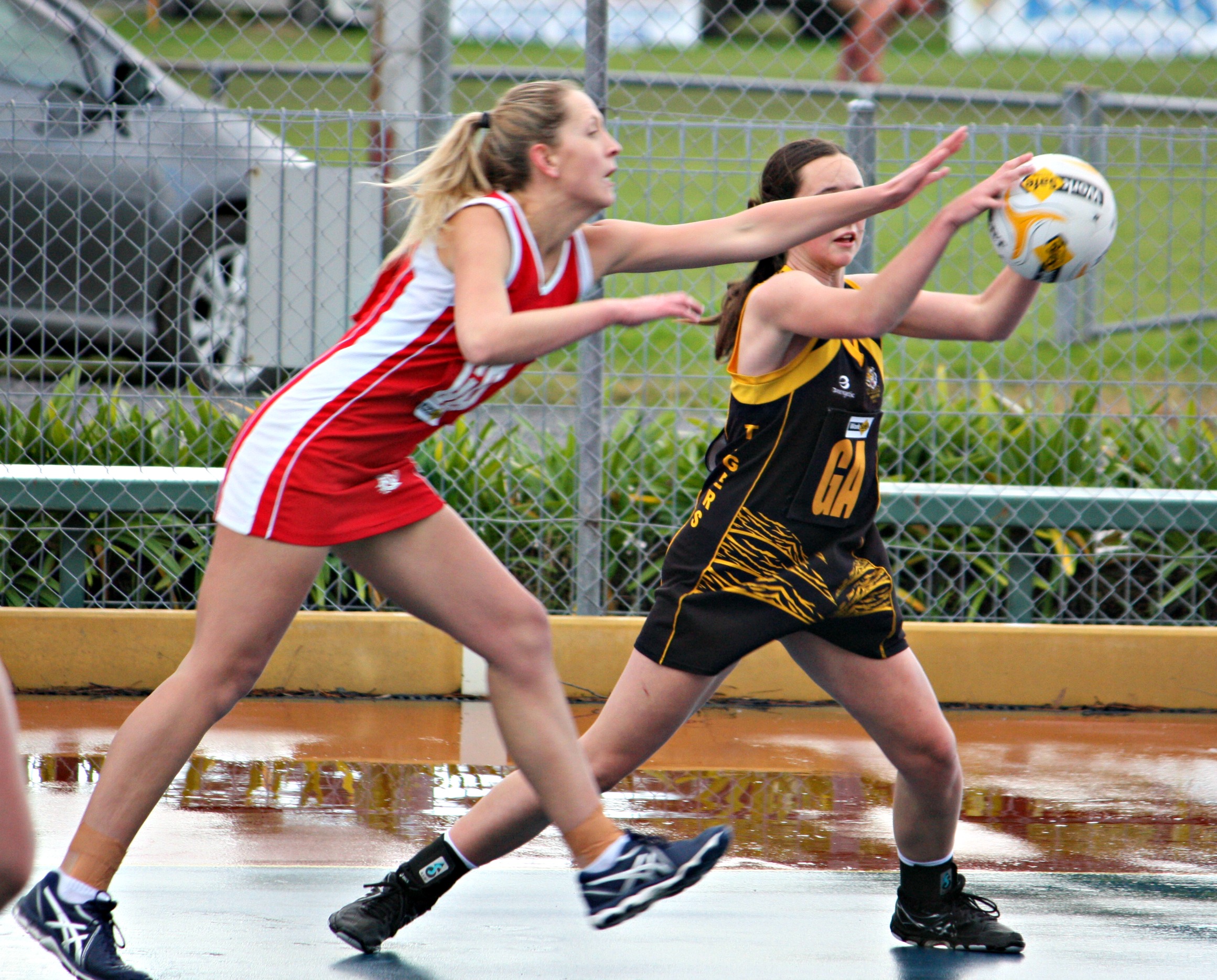 NETBALL
MID GIPPSLAND
Twelve rounds into the Gippsland League netball season and Newborough reign supreme.

The Bulldogs remain undefeated following a 26-goal victory against Thorpdale on Saturday, 54-28.
Morwell East sits second with nine wins and two losses while Trafalgar, Mirboo North and Thorpdale round out the top five.
Newborough coach Gretta Vouch said she was pleased with the win, keen to mention the fact the girls have "gelled really well" since the start of the season.
"We've been quite strong across the board, our defence and our attack has been really strong," Vouch said.
"They're very keen to see success and their performance at training has been 100 per cent."
Teegan Clark received a notable mention from Vouch who praised the entire team for their effort to date.
"(Teegan) was everywhere across the court, she was like a little motor, doing everything she need to do to get the win over the line," Vouch said.
"Lynette Patten played well in defence, her opponent didn't score much at all during the game but all of the girls are blending really well, it's been a real team effort and they've all been stand out players"
Thorpdale sit fifth on the Mid Gippsland A grade ladder with seven wins and four losses while the Bulldogs sit on top, undefeated.
Newborough host Morwell East in round 12 while Thorpdale host Trafalgar.
Yarragon had the bye in round 11.
Morwell East v Yallourn
Second-placed Morwell East showed some class on Saturday when it defeated Yallourn by 18 goal, 53-35.
The Hawks' accuracy in front of the ring was in fine form, with the goalers securing 85 per cent of their shots.
Morwell East coach Fiona Doultree said she was pleased with the consistency of the game, but acknowledged Yallourn for its defensive pressure.
"There wasn't many errors during the game, all the girls were really consistent, they executed their roles really well," Doultree said.
"It was our game from start to finish, we led at every break and we weren't really challenge by the score line."
Tanarly Hood received a notable mention for her work in defence, providing the Hawks with "heaps of turnovers" while Danni Pearce's accuracy under the ring came in at 90 per cent.
"You can't ask for much more than that," Doultree said.
"Ellen Mills linked the court really well in centre and provided plenty of transition for the team across the court."
The win sees Morwell East remain on second with nine wins and two losses while Yallourn sit seventh with five and six.
Morwell East hit the road to Newborough while Yallourn host Yinnar on Saturday.
Mirboo North v Trafalgar
Mirboo North caused an upset after defeating Trafalgar at home on Saturday, 48-40.
The win sees Mirboo North move up the ladder to fourth, one spot behind Trafalgar who sit a third with eight wins and three losses.
Trafalgar A grade coach Belinda Parise said it wasn't the result the team was expecting.
"(Mirboo North) got a jump on us in the first half," Parise said.
"We didn't have enough defensive pressure and they forced us to turn it over far too many times.
"We actually won the second half of the match, got back to within four goals but couldn't close the gap and ended up losing by eight goals."
Ella McDonald was named best on court for the Bloods for her work in attack while Erika Mason received a notable mention in the second half as goal keeper.
Mirboo North have the bye on Saturday while Trafalgar head up the road to Thorpdale.
Yinnar v Hill End
In the final Mid Gippsland A grade game, Yinnar had an impressive win over Hill End at home to secure its third win for the season, allowing the Magpies to remain sixth on the Mid Gippsland ladder, 57-49.
Hill End linger down the bottom sitting at eighth with three wins and eight losses.
Yinnar coach Halie McColl said the game was testament to the Magpies' consistency under pressure.
"It was a pretty close game, we bet them by five last time so we knew it was going to be another close one," McColl said.
"We were pretty even for the first three quarters, we were down by five at three quarter-time before we had a 12 goal turn around to win by seven, our defence was incredibly strong."
Sharyn Henry was a influential player for Yinnar's attack while Sophie Lechino was "very accurate" in attack for the Magpies and "banged them in from everywhere" according to McColl.