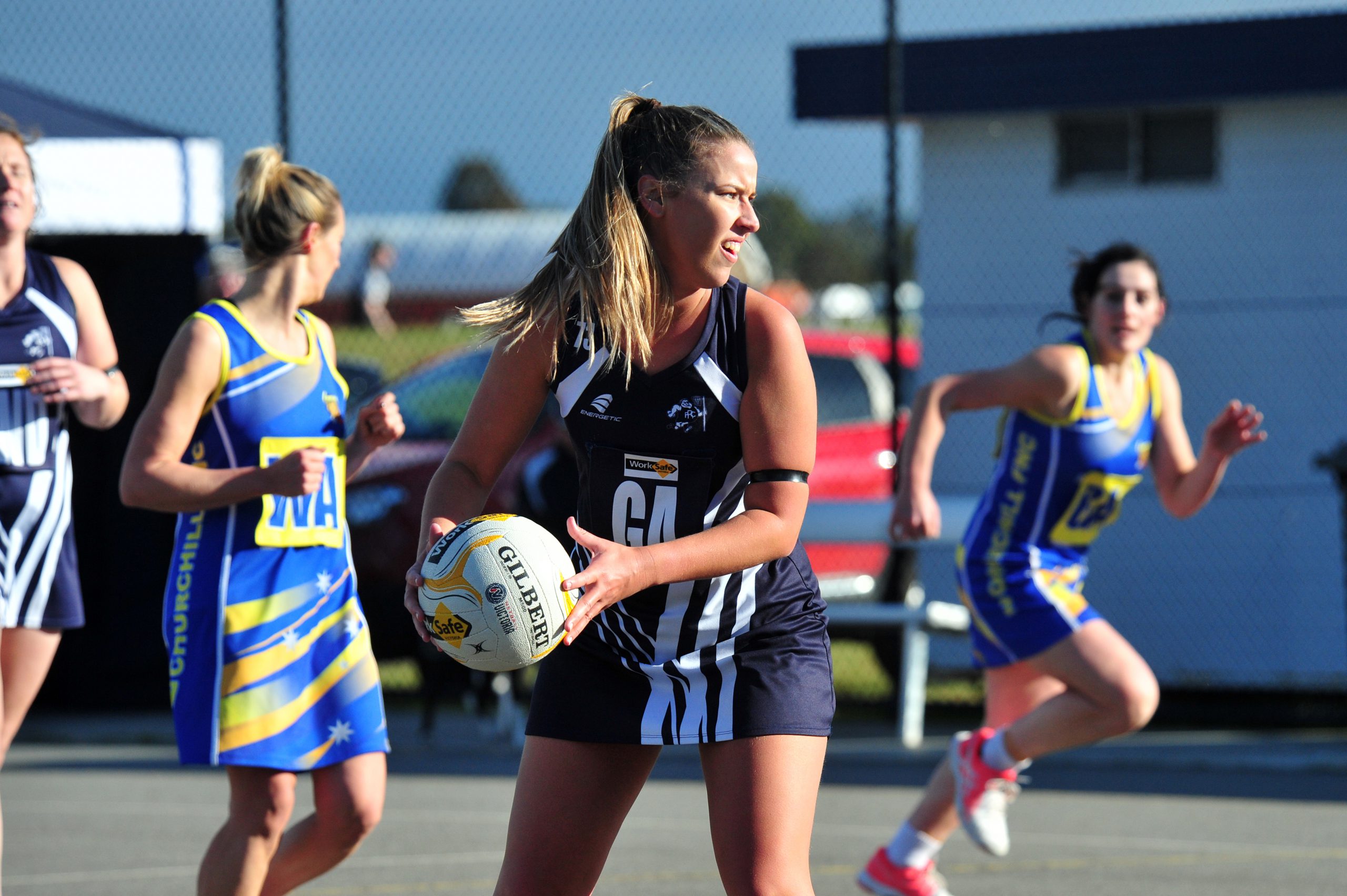 NETBALL
NORTH GIPPSLAND
Rosedale put on an impressive performance to defeat fifth-placed Churchill on Saturday by six goals, 36-30.
Churchill lacked intensity from the get-go, with Rosedale able to secure a stronghold over the game in the early stages.
Blues' A grade coach Staci Scott said the girls played well from the first whistle.
"With Caity Passalaqua still out of the country we needed to play Amy Harrison back in defence with Layla Simmons… the two combined well and put a lot of pressure on the Churchill goalers, forcing them to move players around at the half and quarter-time breaks," Scott said.
"The midcourt pressure was fantastic with Leah Lesson, Megan Harrison and fill in, Carly Johnstone adding to the defensive pressure and turning the ball over a number of times.
"Our goalers worked well together and worked hard to keep the score ticking over."
Rosedale sit eighth on the North Gippsland A grade ladder, with eight and one following its side's win on Saturday.
Churchill A grade captain Kat Hutchins attributed the "disappointing loss" to a lack of intensity and "decision making".
Both teams will enjoy the week off for the split-round, with Rosedale to play Sale City and Churchill to host Heyfield next round.
Heyfield v Gormandale
Gormandale was no match for Heyfield on Saturday following a nine point loss to the Kangaroos, 37-28.
Heyfield remain defiant on top of the A grade ladder, securing wins in each of its 14 games this season while Gormandale bump-in at ninth with one win and 12 losses.
"The win was really good, Gormandale came out all guns blazing and won the first quarter by about eight goals," Heyfield president Kerri Chivers said.
"Everyone pulled their finger out in the second and third quarters to get a nice little lead going.
"It was hard to pick a best on, they were all outstanding but Caitlin Ponton was our best on in goal defence."
Next round, Heyfield play Churchill on the road while Gormandale hosts Yarram.
TTU v Cowwarr
Traralgon Tyers United will continue to look for its first win of the season when it takes on Cowwarr at home.
The Bombers remain hopeful of getting their first points following a few close encounters in the last month.
TTU netball manager Sharon Rodgers said the side would be looking to improve on its 19-goal loss to the Saints earlier in the season.
"We will be looking to reduce that margin and this game we'll have some key players in the side that weren't with us when we played (Cowwarr) earlier this year," Rodgers said.
"In particular, Annaliese Hughes who will give us some extra height in defence.
"Our mid-courters are working really well at the moment, creating pressure and causing turnovers."
The Saints have experienced a marginally better season compared to the Bombers, sitting seventh with five wins and seven losses.
Yarram v Glengarry
Yarram is as hungry as ever to make it back into the top five but that could prove a challenge when it hosts third-placed Glengarry at home.
The Demons sit sixth after they were knocked out of the top five late last month.
Glengarry continues to improve, having registered nine wins this season with only four losses.
Yarram A grade coach Lucy Bell said her team was excited to host the Magpies following a two-goal loss to Glengarry earlier in the season, following two draws in 2016.
"It's always a close battle so no doubt Saturday will be a great game," Bell said.
"We are well rested from the week off and looking forward to coming out strong."
The Demons head into the game with an unchanged line-up from their round 13 win against Sale City where Yarram claimed a 18-goal win.
Woodside v Sale City
Woodside is set to host Sale City in a second-versus-fourth contest on Saturday.
The Wildcats enter the game in good form, knocking over Gormandale in round 13 to secure their 11th win of the season.
Sale City, not so much, after losing to Yarram by 18-goals two weeks ago.