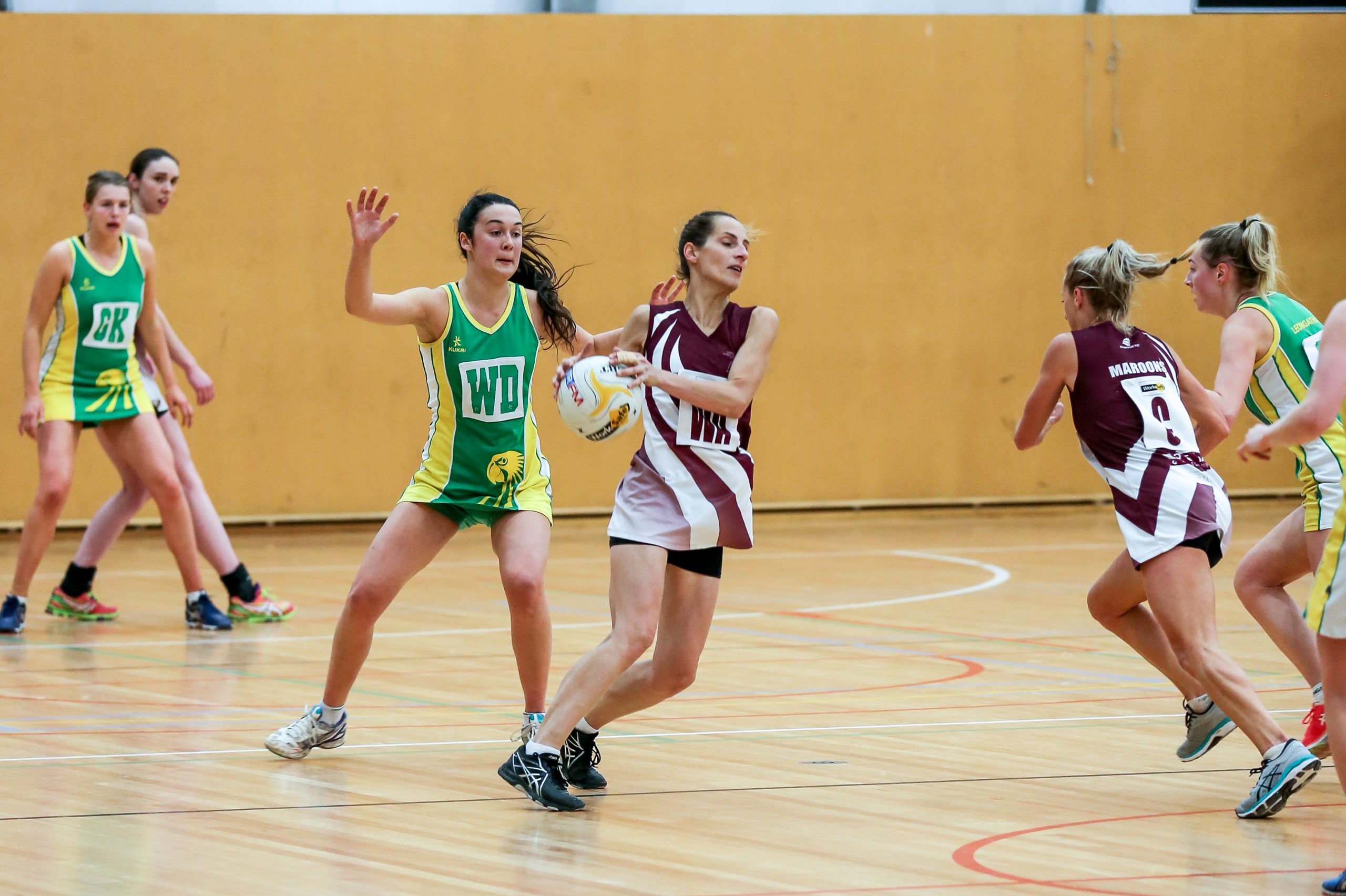 NETBALL
GIPPSLAND LEAGUE
Traralgon and Drouin will headline this weekend's Gippsland League netball action when first plays second at Traralgon Recreation Reserve on Saturday.
Last time the sides faced-off in round five it was a fiery encounter with Traralgon emerging eventual eight-goal winners after a tough tussle.
Both teams are in impressive form heading into the weekend, with Traralgon toppling Leongatha last weekend by 31 goals and Drouin winning a close game with Moe by two goals.
Traralgon's Kate French said the top-of-the-table clash was shaping to be a carbon copy of round five.
"We were fortunate to get up last time with some really good rotations throughout the game," French said.
"Drouin are very strong side and that has been clear throughout the season."
French remained confident in her "very talented" chargers ahead of the weekend and is hopeful they can continue their unbeaten run towards finals in 2017.
"We have jelled really well as a team," French said.
"We've been together for three years now and with the inclusions of Ally Petrow and Taylin Gourley we've been able to improve another level and that's been fundamental for us."
Moe v Bairnsdale
Last time the sides met in round five Moe won 47-29 on the road.
Bairnsdale drew with Wonthaggi on 50 goals apiece.
Moe lost to Drouin by two goals in a tight encounter at Community Bank Oval.
Moe coach Vicki Van Gelderen said while the Lions' round five win was a convincing one, they certainly wouldn't be taking Bairnsdale lightly.
"It's a fresh game this weekend so we don't really take a lot out of our win last time," Van Gelderen said.
"We never underestimate Bairnsdale."
She said the Lions side was still trying to find rhythm heading into the last few rounds before finals.
"We think we've finally found a combination that works really well so we'll stick with that, but we need to consolidate our position and get the entire team working well," Van Gelderen said.
With a full-strength side in for the game against Bairnsdale, Van Gelderen said her chargers would need to remain wary of the Redlegs shooters.
Morwell v Leongatha
Last time the sides met in round five, Morwell toppled Leongatha to secure an 18-goal win.
Morwell enters the clash with confidence after demolishing Sale on the road at Palmerston Reserve.
Leongatha will look to firm its 2017 finals chances after it fell to ladder leaders Traralgon by 31 goals.
Warragul v Sale
The Magpies put up a fight when they last faced Warragul in round five but were eventually outclassed 55-44 at the final siren.
Warragul will look to continue its winning form and keep finals hope alive after its 18-goal defeat of Maffra on the road.
A hapless Sale outfit continued its disappointing 2017 run on the weekend after falling victim to third-placed Morwell to the tune of 47 goals.
Warragul is still a chance to make finals and sits in sixth spot on the ladder with six wins.
Wonthaggi v Maffra
When the Power and the Eagles did battle in round five, Maffra managed to edge out Wonthaggi in a close encounter and emerge six-goal victors.
Wonthaggi will have to contend with a confident Maffra outfit this weekend after its 18-goal win over Warragul in round 13.