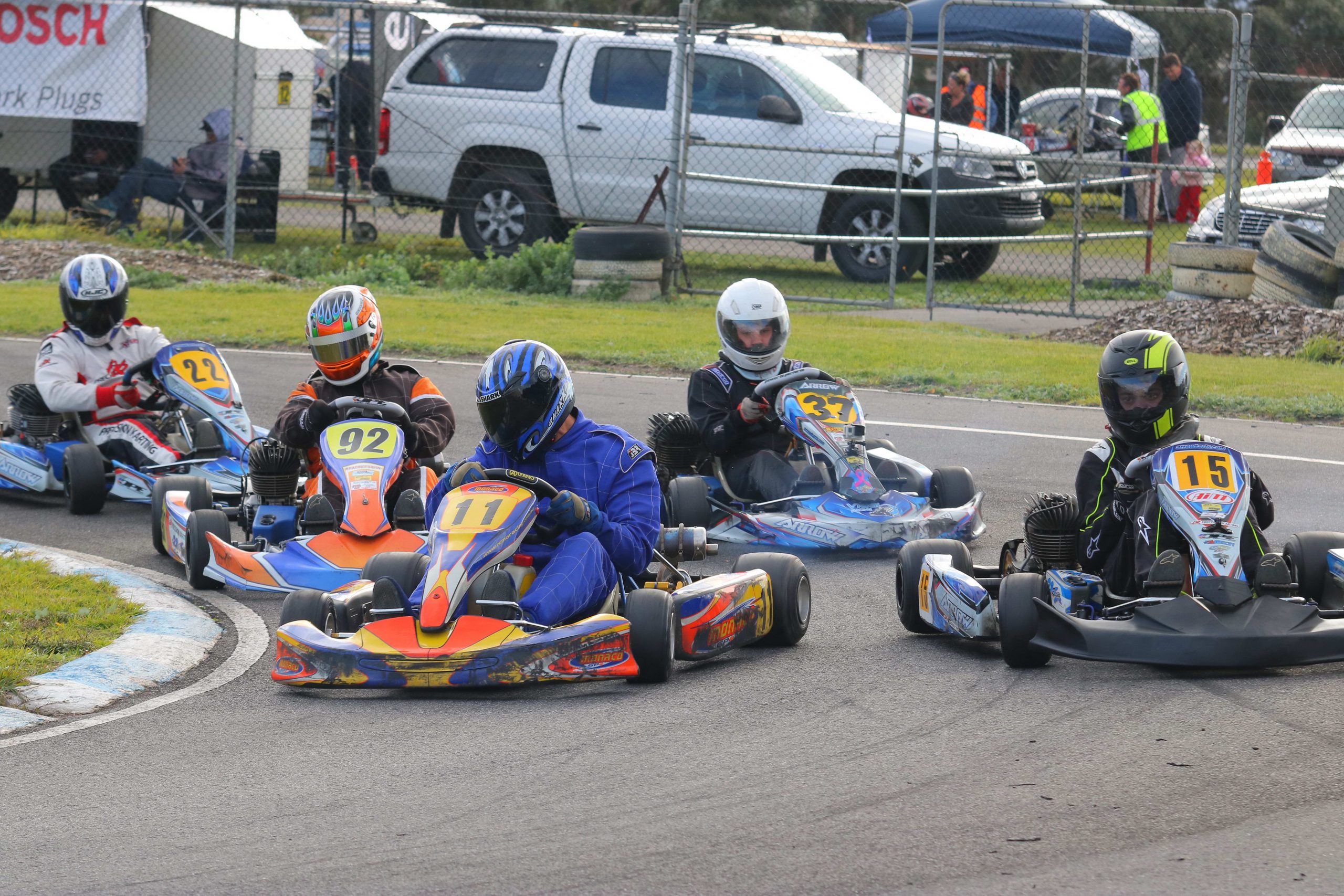 The fifth round of the Gippsland Go Kart Club's yearly point score was held recently and featured a bunch of P-Platers in the cadet classes as they hit the track.

The class caters for children aged between seven and 12 and was a positive sign for the Gippsland Go Kart Club at its June race day.
The cold-but-dry conditions saw lots of running, with all fields getting three 10-lap heats plus a 15-lap final.
Gippsland Go Kart Club's next event is at Morwell on 30 July.
An increase in entries is expected as drivers from around the state will be able to race in preparation for the annual C and D grade titles at the venue one week later on August 5-6.
Race results from June club race day.
KA4 Junior Light: 1st B Collins, 2nd R Jabke.
KA4 Junior Heavy: 1st B Bishop, 2nd Z Bright, 3rd R Siekman.
KA3 Senior Light: 1st B Chapman, 2nd C Viggiano.
KA3 Senior Medium:, 1st R Aitken, 2nd G Wicks, 3rd M O'Connor.
Cadet 12: 1st H Ludlow, 2nd H Martin , 3rd O Pettigrew.
Cadet 9: 1st R Wyhoon, 2nd C Boys.
TaG 125 Restricted Light: 1st R Clark.
TaG 125 Restricted Medium: 1st T Chapman, 2nd T Warren, 3rd A Watt.
TaG 125 Light: 1st C Sera, 2nd W Jacobson.
TaG 125 Heavy: 1st R Aitken, 2nd G Wyhoon, 3rd D Bishoff.