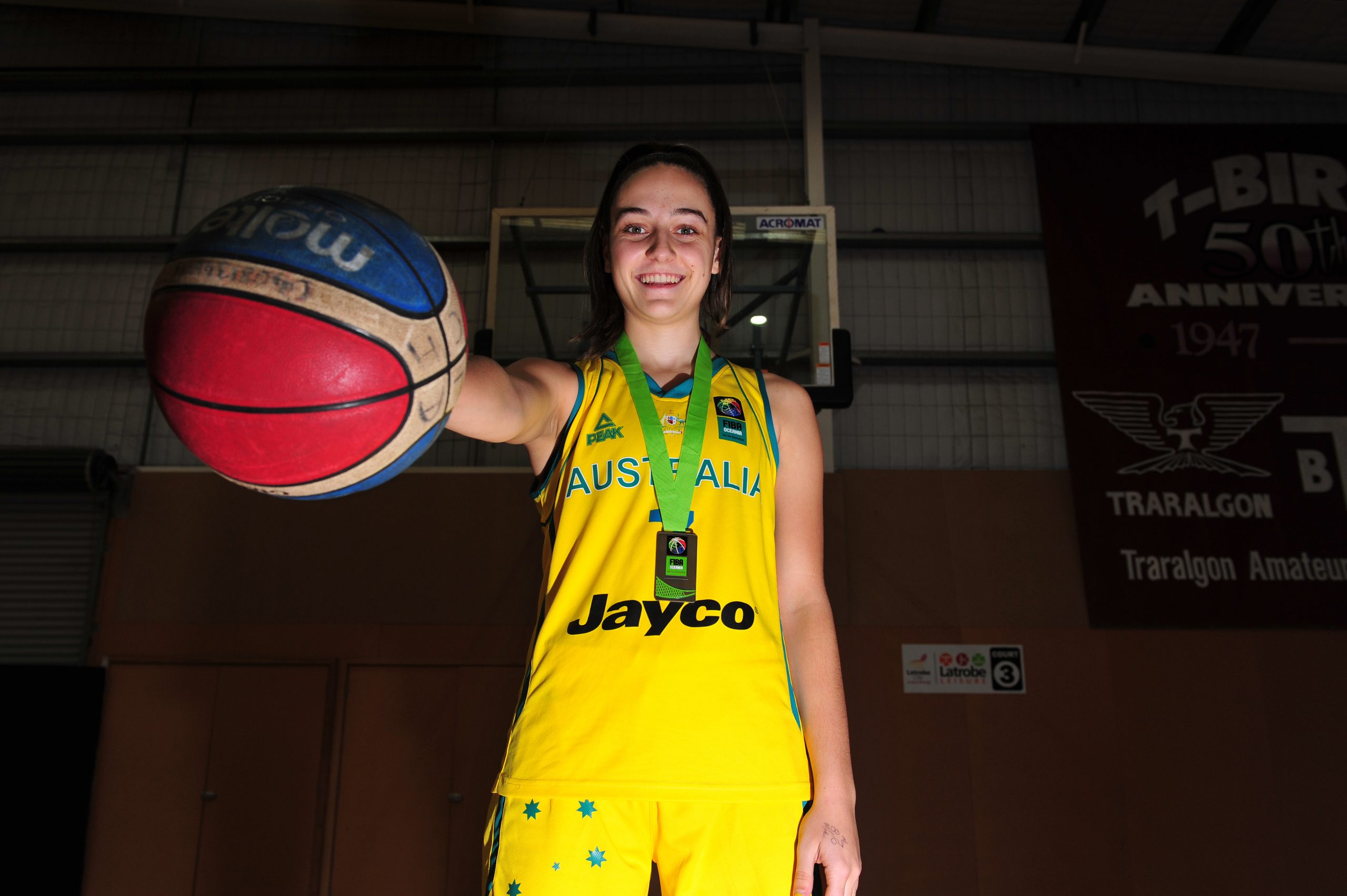 Chelsea D'Angelo is having a stellar year.
The 17-year-old prodigy from Traralgon has achieved just about all there is to achieve in the world of basketball and is well and truly hitting her straps in 2017.
Chelsea plays for Frankston in the South East Australian Basketball League (SEABL), is in her second year as a development player for the Deakin Melbourne Boomers and represented Victoria Country at the Australian National Championships in April.
The Lavalla Catholic College student shone during the National Championships, leading Victoria Country to its first gold medal in 17 years.
"It was absolutely incredible," Chelsea said.
"To be a part of something so special with girls that I've grown up playing with would have to be one of my proudest moments."
So impressive was Chelsea's performance for Victoria Country, she was scouted to represent the Australian Sapphires at the 2017 FIBA Oceania Championships this month.
"To represent your country is the biggest honour and it was absolutely amazing," she said.
Despite meeting her Australian teammates for the first time at the airport as they prepared to board a flight to Guam, Chelsea took to the green and gold like a duck to water.
There were no expectations for the newly-formed team ahead of the tournament, so a clean run to the gold medal decider came as a welcome surprise.
"We didn't even have a training camp or anything and we still managed to make it through to the final undefeated."
The Australians faced archrival New Zealand in the final and the result was the cherry on top of a magnificent year for Chelsea.
"We knew the game against New Zealand was going to be tough so to beat them to win the gold medal was just the best experience," Chelsea said.
In her final year of VCE, she is also juggling the increasing demands and workload of year 12.
"It's getting a bit tough heading towards the end of year 12 with basketball and study, but I think I'm managing pretty well," Chelsea said.
"I haven't decided exactly what I want to study but I'm looking at criminology or something like that."
With her silverware collection expanding rapidly, the floating wing and guard said this year has been reward for effort.
"I travel 20 hours a week and train for two hours every night," Chelsea said.
"I don't even think about it, I just do it because I love it.
"Basketball has become my life."