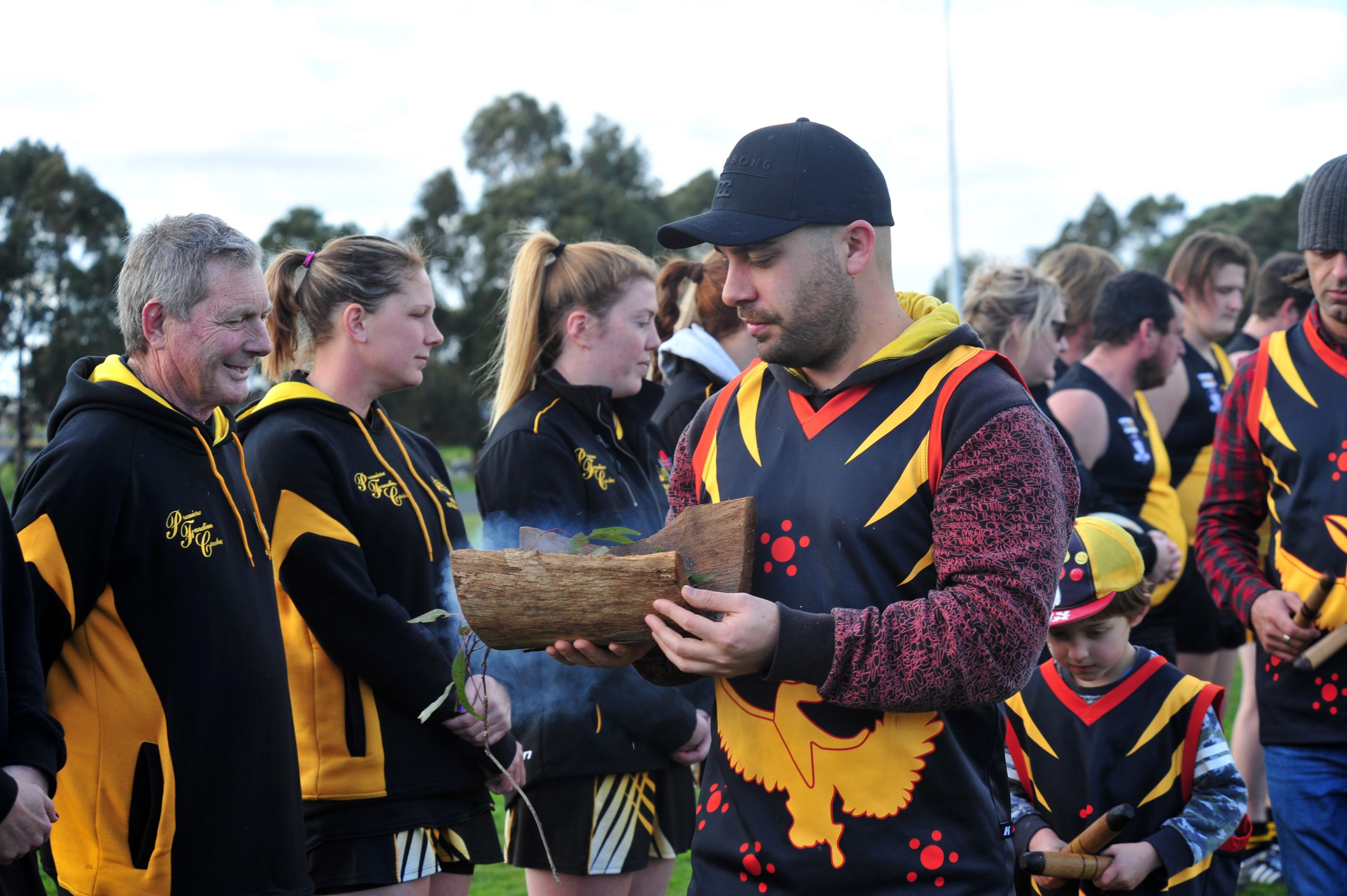 FOOTBALL
NORTH GIPPSLAND
Churchill hosted Gormandale in the North Gippsland Football League at the weekend for a special Indigenous day fixture.
Organiser and Churchill netballer Naomi Murphy was thrilled with the showing by both clubs and said the event was a resounding success.
"It was just an excellent day," Murphy said.
"It was a fantastic opportunity to educate the wider community about Aboriginal culture and share out knowledge, but also break down some stereotypes that might unfortunately exist."
The Gippsland Tobacco Action and Healthy Lifestyles Team was in attendance under the guise of promoting healthy lifestyles within the Aboriginal community.
"We are a healthy, strong community with healthy role models, and we want to be part of the wider community so it was important for us to have that presence," Murphy said.
Local artist Marilyn Fenton was commissioned to design special bibs for the Churchill netballers and was proud to be a part of the Indigenous day.
"Naomi came and spoke to me about doing the design and I really wanted to do my bit," Fenton said.
"I wanted to have the Cougar colours there but I also wanted the Indigenous colours of black, yellow and red and the shield which represents women."
Elder Christine Johnson performed the welcome to country, with sons Chris and Nick conducting the smoking ceremony.
Players, officials and spectators were entertained with didgeridoo playing by Tere Murphy and performances from members of the contemporary Dreamtime Dance Troupe.
After being flooded with positive feedback from both Churchill and Gormandale after the weekend, Murphy was confident the Indigenous day fixture will grow in years to come.
"Gormandale approached me after the game and they want to run an Indigenous day next year so we're already talking about that," Murphy said.
"We also would love to see Churchill get their own Indigenous designs on the football jumpers next year because they're such a fantastic community-based club, and they are always so welcoming to all Aboriginal and Torres Straight Islanders.
"It was just a great day and we look forward to building on it next year."