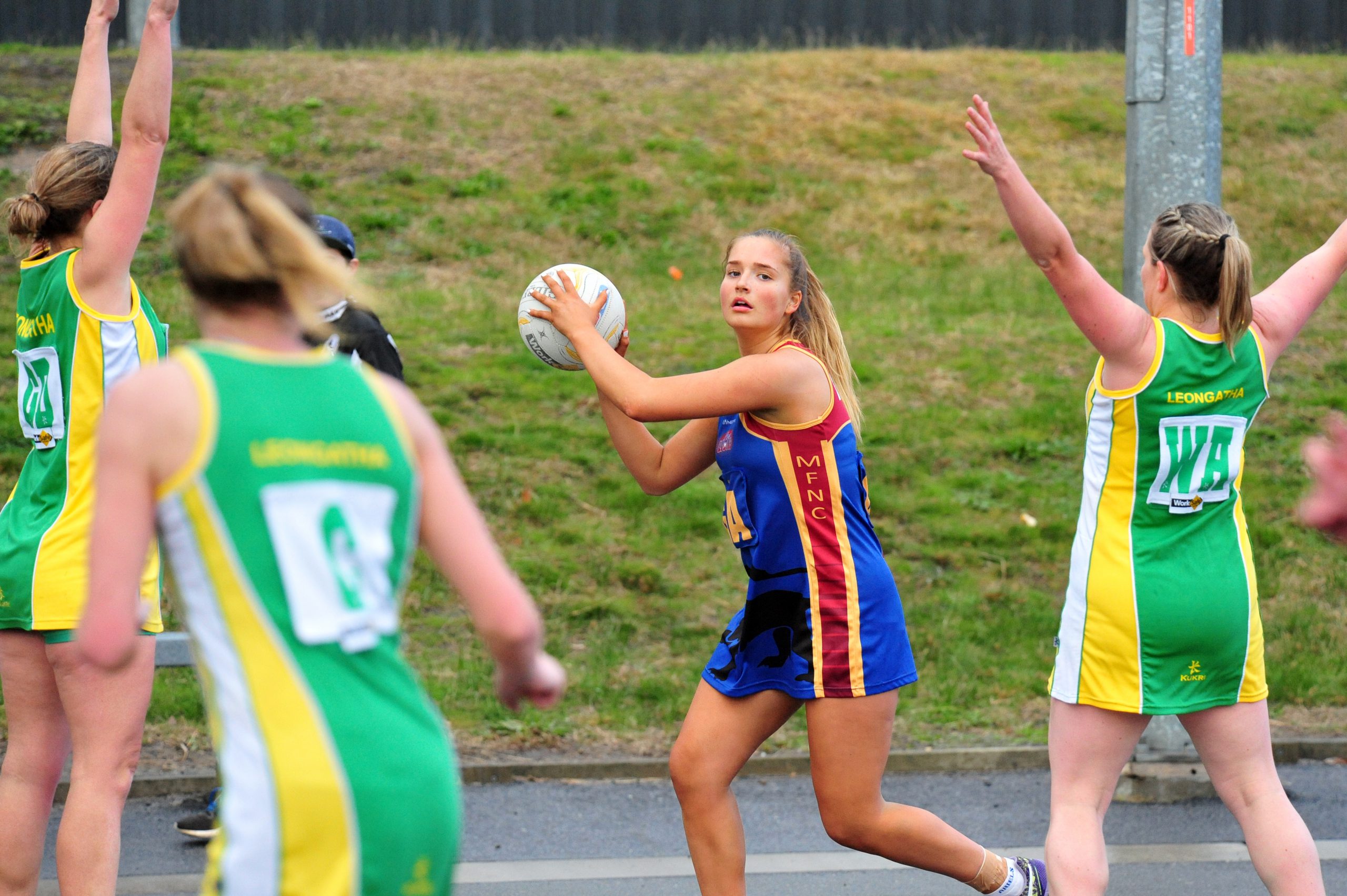 NETBALL
GIPPSLAND LEAGUE
Morwell was indomitable in its round 15 defeat of Bairnsdale, dictating play across all areas of the court to win 73-24.
Wonthaggi travelled to Warragul to take on the Gulls and clinched a two-goal win, 41-39.
The Power hosted the Tigers in round seven but a rampant Morwell outfit was too strong and Morwell coach Gail MacFarlane said she expected a spirited showing from Bairnsdale this time around.
"I think they (Bairnsdale) are a really young and dynamic side," MacFarlane said.
"They have some brilliant juniors coming through and we're quite aware of that so we're not going to be complacent and we're looking forward to a good contest."
Ahead of a 2017 finals berth, MacFarlane said the Redlegs would be looking to solidify their recent good form.
"We've been working on some of our preliminary movements at the attacking end and improving our full court defensive pressure, which has been increasingly strong in recent weeks," she said.
"We've got two really big tests coming up against Traralgon next week and then Moe so those games will be good preparation for us."
Goaler Laura Pickering is out with a knee injury for Bairnsdale and will likely return in time for finals.
Morwell is in second spot on the table and trails ladder leader Traralgon by three games.
Wonthaggi sits in eighth position on the ladder with four wins for the season.
Leongatha v Sale
Leongatha fell just short of Drouin in round 15, losing out at the final siren 55-51.
Sale hosted Moe at the weekend and wasn't able to hold off the Lions in a 48-39 loss.
Last time Leongatha visited Sale in round seven, it stamped its authority on the game from the get-go and finished 30-goal victors.
The Parrots sit inside the top five, one win ahead of Warragul in sixth.
Sale has recorded just two wins for the season so far and is in ninth on the table.
Moe v Maffra
Moe visited Sale in round 15 and outclassed the Magpies on their home turf to win by nine goals.
Maffra never looked to be in the contest against Traralgon at the weekend, managing just 28 goals to the Maroons' 70.
When Moe and Maffra last met in round seven, the Lions were too good in the second half and ran out 51-37 winners.
Moe sits in fourth spot on the Gippsland League ladder, four games off Morwell and Drouin in second and third.
Maffra is currently in seventh position with five wins for season 2017.
Traralgon v Bairnsdale
Traralgon continued its dominance of the Gippsland League in round 15, defeating Maffra to the tune of 42 goals.
Bairnsdale suffered a similar fate at the hands of Morwell at the weekend and was overrun 73-24.
Last time the sides met in round seven, Traralgon proved an insurmountable task for Bairnsdale and thrashed the Lions, 70-36.
Traralgon is yet to be beaten in season 2017 and sits in first position on the Gippsland League ladder with 15 wins.
At the other end of the table, Bairnsdale is in last spot with just a single win for the year.
Drouin v Warragul
Drouin clinched a win in a tight contest with Leongatha in round 15, beating out the Parrots 55-51 at the final whistle.
Warragul wasn't so lucky at the weekend, putting up a valiant fight before falling to Wonthaggi, 41-39.
Drouin travelled to Warragul in round seven and was too strong for the Gulls, emerging 64-46 winners.
Drouin is placed well in third position on the ladder, equal with Morwell on 12 wins.
Warragul is a game outside the top five with six wins for season 2017.