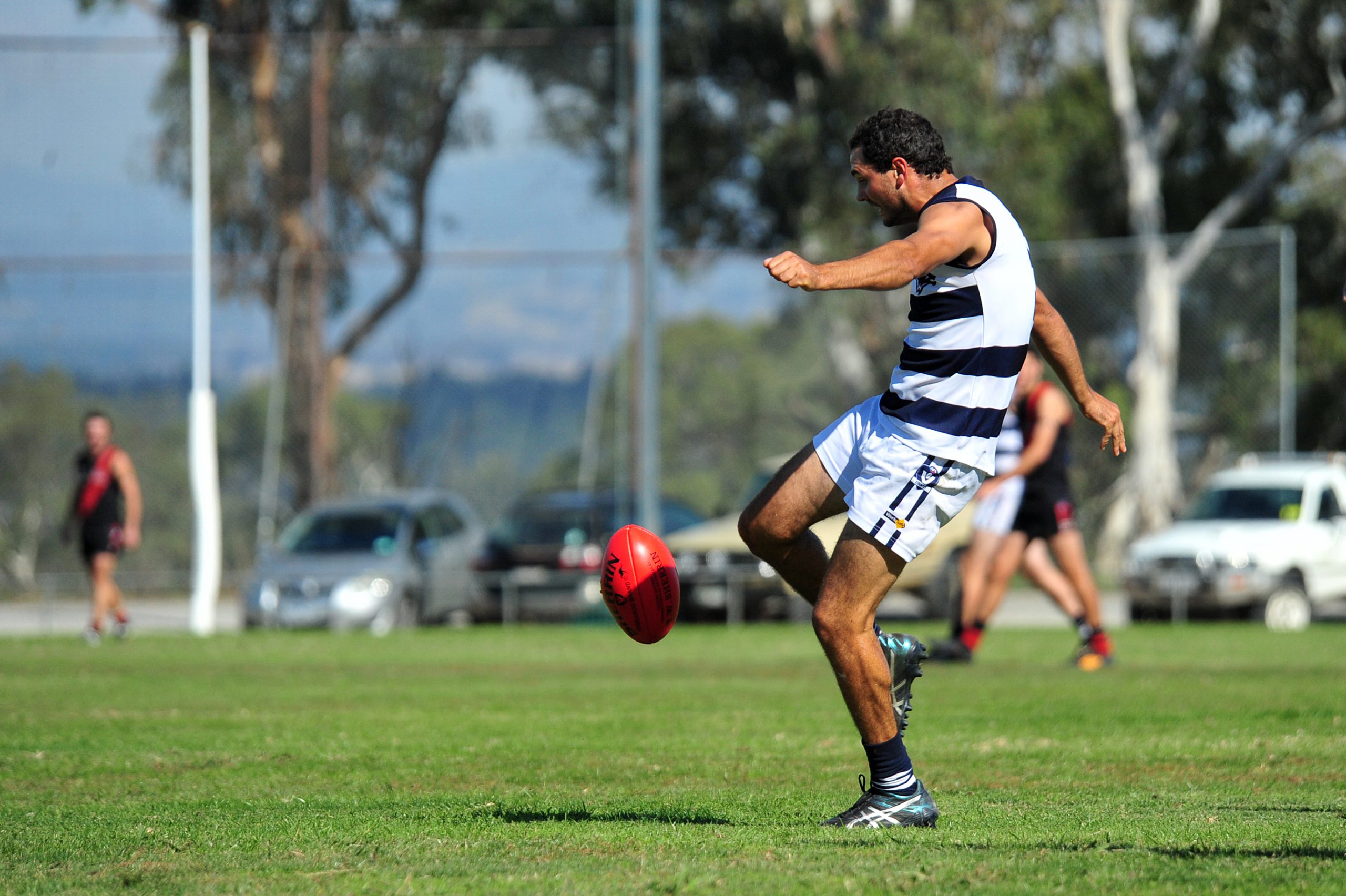 FOOTBALL
NORTH GIPPSLAND LEAGUE
Two rounds remain in North Gippsland Football League with Yarram, Sale City and Heyfield dominating the top three.
Churchill and Woodside round out the top five, which is set in concrete as six-placed Cowwarr lags 12 points behind the fifth-placed Wildcats.
In the game of the round, third-placed Heyfield will host Woodside at home for the Pink Round, raising funds and awareness for the Footprint Foundation.
Roos coach Josh Stubbe said the organisation supports women who have been diagnosed with breast cancer, and their families.
"They help out with household chores, gardening and mowing and provide families with support who are always travelling for medical treatment," Stubbe said.
"We're going to be wearing specially designed pink jumpers in recognition of the organisation, and there will be fundraisers throughout the day with a luncheon for the ladies."
Daniel Missen will return to the side this week following a week off due to personal commitments while Jordan Stubbe – brother of Josh – is expected to return to the line-up after a three week overseas holiday.
"We executed really well against Cowwarr last week and gave our forwards the best scoring chance so that will be the plan again," Stubbe said.
Adrian Cox will miss the game due to work commitments.
The Wildcats head into the clash following back-to-back wins, including a three-point nail biter over Glengarry last round.
Glengarry v Rosedale
Following a vote of no confidence against senior coach Chris Day earlier last week, Glengarry are hungry for a home ground win ahead of its past premiership players' day.
Glengarry president Graeme Moorley said assistant coach Drew McGrath would take over the reigns from next season, with Ray O'Mara announced as interim coach.
"We're actually fairly pumped with the club's direction, and obviously while we have a caretaker coach for the remainder of the season, we have a very young list so it's important we continue to develop these boys," Moorley said.
"We are pretty ravaged with injury, we've got a lot of people out but we do have a bit of depth to bring some of our seconds up to fill the gaps.
"We have about seven missing, there will be a similar number coming up from our seconds and possibly thirds."
Moorley, who said the senior side had an average list age of 22, cited while it was an essential win to get on the board "Rosedale always put up a tough fight against (Glengarry)".
Rosedale will look to amend its six-goal loss to Yarram last round as both the Magpies and the Blues head into their second last game of the season with finals out of reach.
The Blues sit ninth with two wins for the season, while Glengarry sit seventh with five wins and eleven losses.
Gormandale v TTU
Gormandale take on Traralgon Tyers United in its last home match for the season following a tough year on the track.
The Tigers have been unable to secure a win so far, due to a number of factors including injury and a club restructure which commenced weeks out from the start of the season.
Gormandale coach Steve Hazelman said the focus would be to finish off the year well, saying there was "plenty of room for improvement" during the off season.
"We're going to look to bring some more players in and recruit heavily and start winning some games of football," Hazelman said.
"We've only won one game in two years so that'll be a key focus for improvement."
Doug Grinning and Tim Finch will return to the Tigers' line-up this weekend after illness saw them pull out last round.
The Bombers, who sit eighth, will attempt to stamp their authority on the game following a 91-point ribbing by Sale City last weekend.
Yarram v Churchill
In a must-win game, Churchill hits the road to Yarram to take on the Demons in a fourth-versus-first contest.
Both the Demons and Cougars come into the game following round 16 wins, after Churchill secured an 89-point win over Gormandale, while Yarram took home the points with a six-goal win against Rosedale.
Churchill coach Brendan Holt was tight-lipped about the focus for this weekend's game but said the side "may be missing a few key players" due to injury.
Sale City v Cowwarr
Sale City will host Cowwarr in the final North Gippsland game as the Saints look to improve following their 74-point loss to Heyfield last weekend.
The Bulldogs, who head into the game following a 91-point win over TTU, sit second on the ladder, equal on points but separated by percentage, with third-placed Heyfield.
Cowwarr, which sits just outside the top five, will not make the finals having secured only seven wins for the season and 12-points behind fifth-placed Woodside.