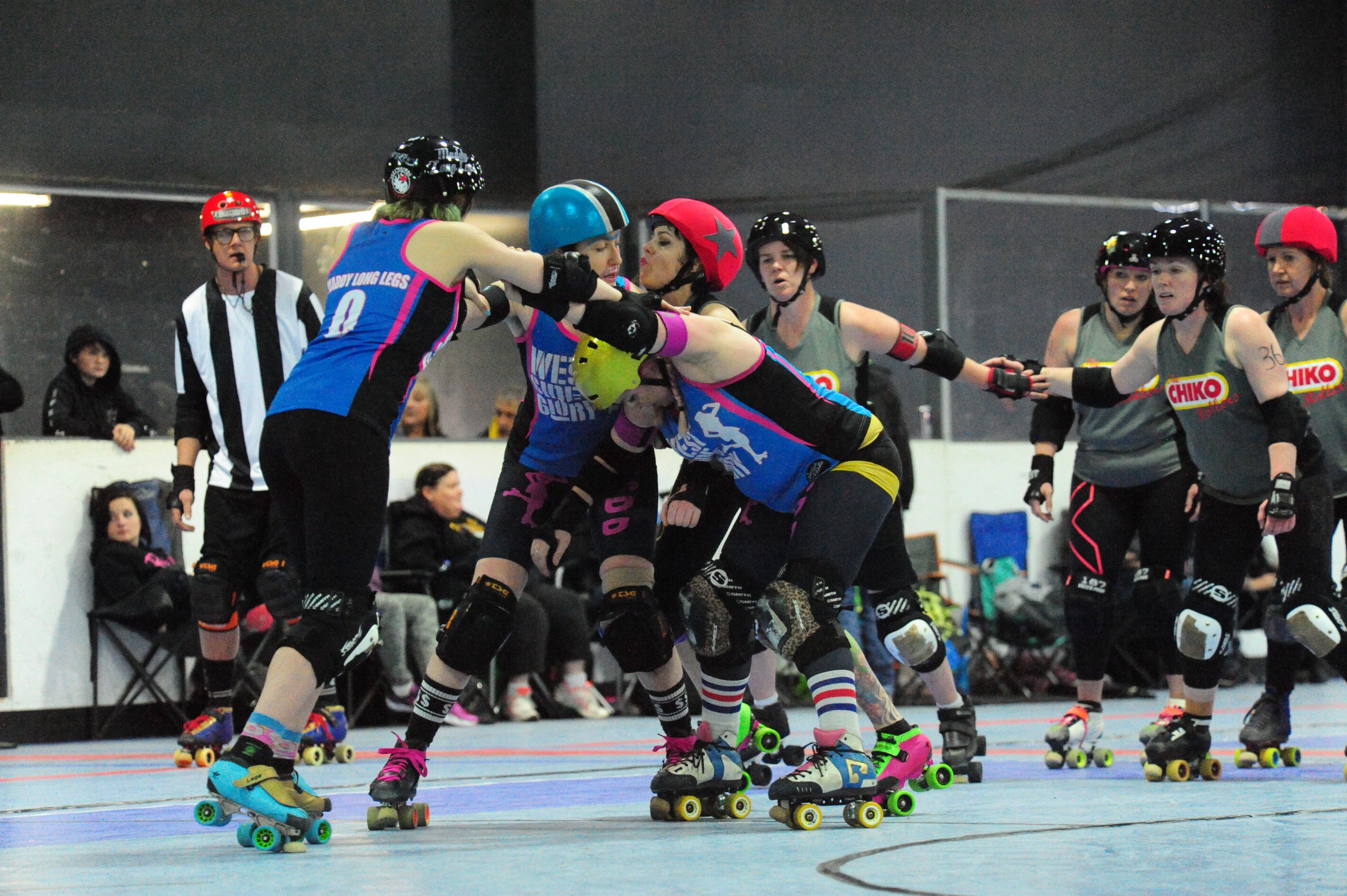 ROLLER DERBY
Round seven of the Statewide Stampede at the weekend was a roaring success for Latrobe City Roller Derby.
More than 200 spectators descended on the rink at Stadium 34 in Moe on Saturday and were treated to a day full of fun, skill and athleticism.
Latrobe City Roller Derby president Caitlin Grigsby said she was overwhelmed by the flood of support from the community and local businesses alike.
"We went into the weekend thinking the cost to our tiny club was so big that we didn't know if we could afford to hold it annually," Grigsby said.
For a small club, the financial outlay involved with hosting major events like the Statewide Stampede is huge, and Grigsby said the health of roller derby in the region relied on community support.
"We have an amazing venue but it's very expensive," she said.
"There was over $2000 from local business for raffle prizes, which is where we make up about 95 per cent of our funding, so we were really just smothered with support this year."
With attendance from the general public up 30 per cent on last year's numbers and financial support from local business increasing, Grigsby said.
"To have two such successful events in the space of 10 months here in the Latrobe Valley is something to be really excited about," she said.
Despite the success of the Statewide Stampede, Grigsby said the club continually worked to keep roller derby afloat in the region.
"The event could not have been more successful if we tried," she said.
"I met with all the representatives across Victoria and everyone has said the Gippsland round is the showcase round and that no community turns up like Gippsland and has the festival-like atmosphere.
"We've got a battle on our hands, though. We've got to find a lot of money to fix our training venue in Traralgon to ensure we can keep going."
Grigsby said she was "totally over the moon" with the result of the event and hoped it would be a shot in the arm for the sport moving forward.
"Our heartfelt thanks to the small army that put this together," she said.
"It was much more than a singular event for our club and our members, and we have achieved all we set out to and we are supremely grateful."