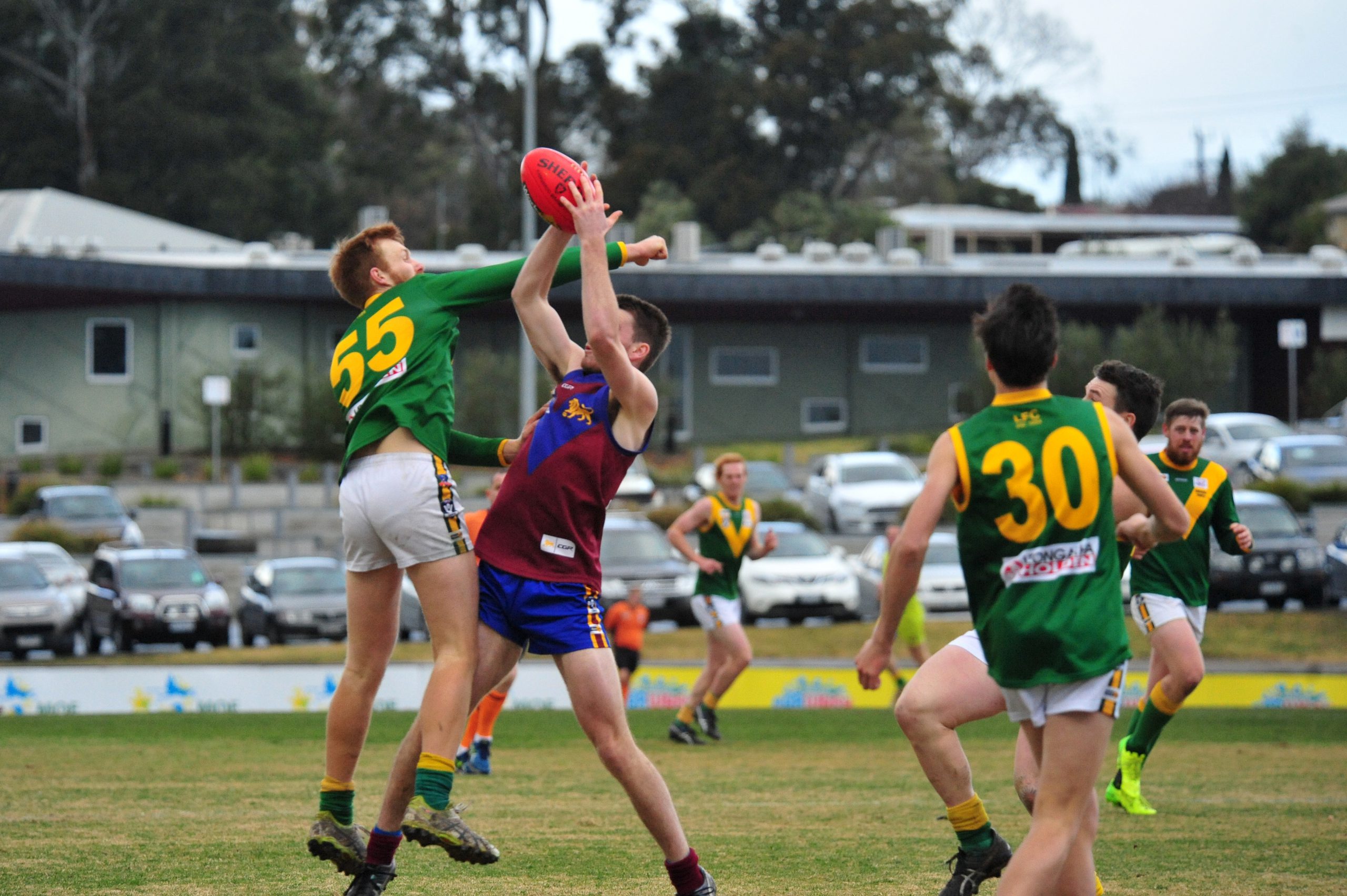 FOOTBALL

GIPPSLAND LEAGUE
Morwell and Wonthaggi will vie for a finals spot this weekend when fifth plays sixth in round 16 action.
Morwell played one of its best games this season when it visited Wonthaggi in round seven, running out 48-point winners.
The Tigers led at every change with Brandon McDonald's six goals proving the difference.
Morwell kicked into gear in the final term against Bairnsdale at the weekend, overrunning the Redlegs to record a 21-point win.
Power were no match for Warragul and were outclassed by 42 points.
Leongatha v Sale
Ladder leader Leongatha will look to cement its stranglehold on the Gippsland League this weekend when it hosts Sale.
Of the 111 games contested between Leongatha and Sale, just one win separates the two.
When the sides met in round seven this year, Leongatha was too strong for the Magpies and overran them by 30 points.
The Parrots belted Drouin in round 15 to the tune of 105 points while Sale did well to overcome Moe by 11 points.
Leongatha leads the pack in the Gippsland league, sitting in first spot with 13 wins while Sale is in eighth with five wins.
The Parrots are gearing up for a third tilt at the flag in as many years.
Moe v Maffra
Maffra has its sights set on a top-spot finish in the Gippsland League but will have to first conquer Moe on the road this weekend.
The Lions were desperately unlucky when they lost to Maffra away in round seven, with the final margin of victory just three points.
Moe was upset by Sale at the weekend with a nine-goal third term from the Magpies too much to overcome.
The Eagles are in second spot on the ladder, equal with Leongatha on 13 wins, while Moe is fourth and will be eyeing a top-three finish.
Traralgon v Bairnsdale
Bairnsdale broke Traralgon's six-game winning streak with a one-point victory in round seven.
The Redlegs come into round 16 off the back of a disappointing 21-point loss to Morwell after scores were level at the final break.
If Bairnsdale wins at Traralgon it will break the longest losing drought standing in the Gippsland League, with Bairnsdale winless at Traralgon Recreation Reserve since 1983.
Traralgon is in third position on the Gippsland League ladder with 10 wins, three games off Leongatha and Maffra in first and second, respectively.
Bairnsdale sits in ninth position with four wins for season 2017.
Drouin v Warragul
Warragul will need to secure a win on the road this weekend against Drouin if it is to firm as a finals contender for 2017.
The Gulls' 20.19 (139) to 5.6 (36) win over Drouin in their last encounter was the Warragul's highest ever recorded score against the Hawks.
Warragul was too good for Wonthaggi at the weekend with a 41-point upset.
Drouin never got started against Leongatha and was demolished by 105 points.
Warragul sits in seventh and can edge toward a finals berth with a win while bottom-of-the-table Drouin will look to record its first win of 2017.