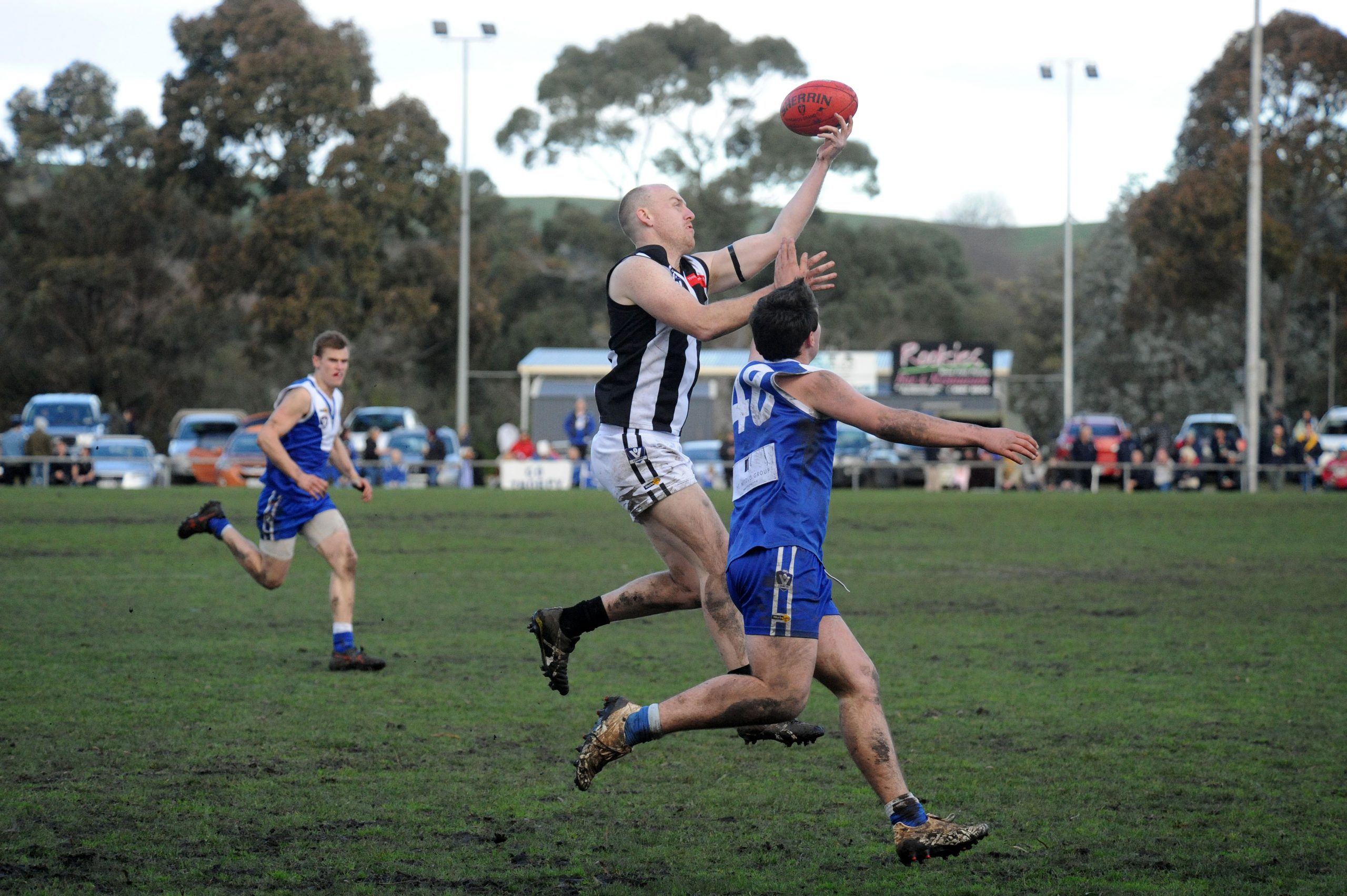 FOOTBALL

MID GIPPSLAND
The finals series kicked off to a great start with some thrilling football and all teams putting in a great effort.
Yinnar kept up the pressure on Thorpdale throughout the game to secure its win and a place against Yallourn/Yallourn North this weekend.
The clash between Mirboo North and Newborough was closely fought and scores were all even heading into the final quarter.
The Tigers kept up the pressure on the Bulldogs and cracked their defences to kick six goals in the last quarter and move into the semi-finals against Thorpdale and ending Newborough's season.
YYN v Yinnar
Yinnar was in great form against Thorpdale last week and the Magpies demonstrated they are definitely in it to make it to the grand final.
They held their lead against the Blues throughout the game and took the win with a 13-point margin.
The Bombers will be well rested and ready to take on the Magpies head on.
In their last two match-ups this season, each team has one win a piece.
Yallourn/Yallourn North held Yinnar to a 43-point win at the Magpies' home ground in round three and looked dominant throughout the game.
The tables were turned, however, in their next clash in round 12 when Yinnar emerged victorious and secured a massive 50-point win.
With the Bombers rested and eager to prove they are still the team to beat after their defeat in the last round of the season by Thorpdale, YYN is the favourite to win.
It will be a hard-fought game by both teams.
Thorpdale v Mirboo North
Thorpdale was a bit lacking in its qualifying final against Yinnar last week and struggled to overcome the Magpies' early lead.
Mirboo North had a tough match up in their elimination final with Newborough.
The Tigers started out well held their lead for the first two quarters despite the constant pressure being applied by the Bulldogs.
Scores were even heading into the last quarter and it looked like Newborough may well be the victor but Mirboo North broke through the Bulldogs defences and dominated the last quarter to secure their spot in the semi-finals against Thorpdale.
In round one , the two teams played out a close encounter with the Blues just managing to gain the victory over the Tigers with a five-point lead.
It was a different story in their next game in Round 10 when Mirboo North put great pressure on Thorpdale to take the win by 41 points.
Thorpdale goes into the match slight favourites to take the victory.
The Blues been consistent in their performances throughout the season and put on a great display to beat the ladder leader YYN in the last match of the season.
Mirboo North have struggled for consistency at times but has managed to win at pivotal moments.