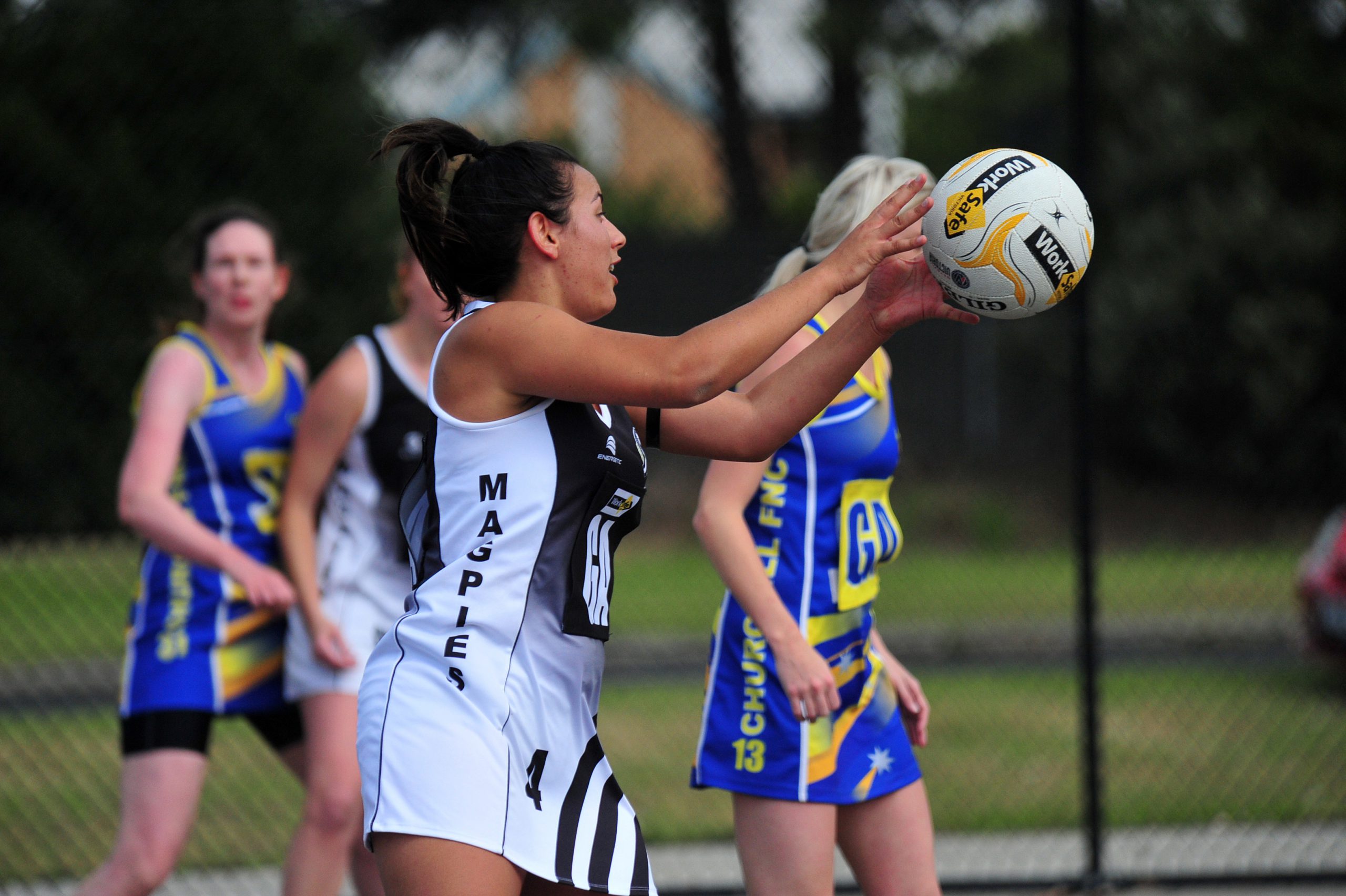 NETBALL
NORTH GIPPSLAND
Woodside will look to continue its fine form when it meets Sale City in the first North Gippsland A grade netball final on Saturday.
The Wildcats finished the season in second place with 14 wins, three losses and a draw, somewhat better off than the Bulldogs who finished with 12 and six.
The teams will be vying for a spot in the preliminary final to be played at Churchill on Saturday, 9 September.
Experienced Wildcats defender Jacqui Irving will return to the side this weekend, ensuring a full squad on deck.
Woodside A grade captain Carly Foat said she was confident her team was going to make the finals and cited her side's maturity as a strength over the opposition's.
"They're a young team and very quick across the court," Foat said.
"We're a bit of an older side and have played more finals than the current Sale City so we'll hopefully use that to our advantage."
While the Wildcats and Bulldogs are one-and-one following this year's home and away season, Sale City A grade coach Jae Schuback said defensive pressure throughout the court will be the focus.
"I think as long as our team can get the transition from defence to attack smoothly, we'll be in the game," Schuback said.
"We've won the last five (home and away) games so we have the momentum heading into the finals to have a pretty successful campaign."
Schuback said her team had finals in sight from their first training session in February.
"We had the goal that we were going to make finals," she said.
"Now that we've met that goal, our new goal is to make the grand final."
The Bulldogs head into this weekend's game with their complete A grade line-up.
Yarram v Glengarry
Yarram and Glengarry will battle it out in a do or die clash when the Magpies host the Demons on their home turf on Sunday.
Glengarry finished the home and away season on fourth with 11 wins, six losses and one draw compared to the Demons who finished fifth with 10 wins.
The Demons head into Sunday's game following a five-goal win over Cowwarr on Saturday while the Magpies will look to recover from a four-goal loss to the Bulldogs.
It was the Demons' fifth consecutive win for the home and away season ahead of what's expected to be a close match this weekend.
"Our game against Glengarry will no doubt be a close match," Yarram A grade coach Lucy Bell said.
"Our last match was a draw and last year we drew both times.
"We have come a long way as a side… we can't wait to get out there and do our club proud."