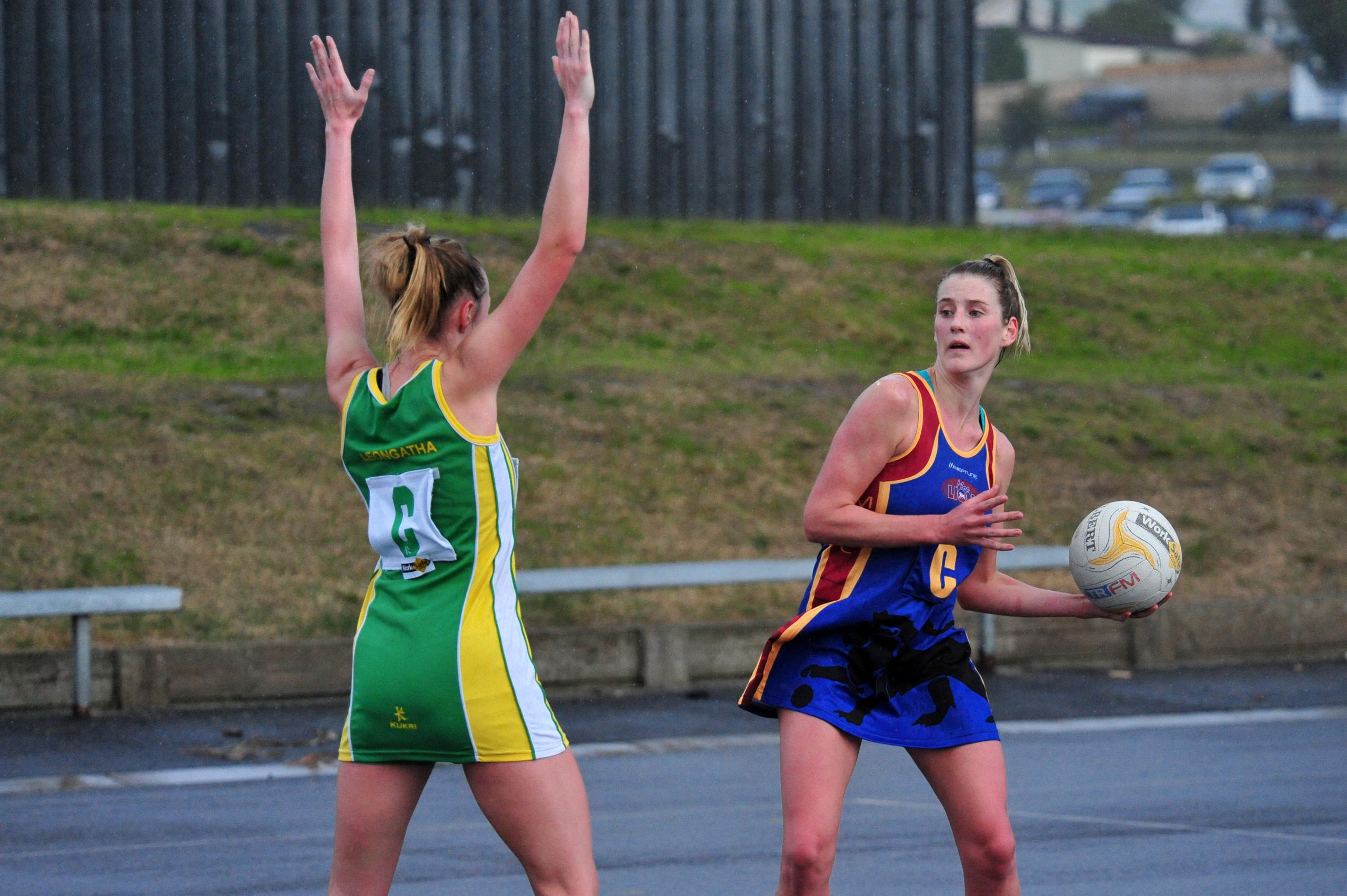 NETBALL
GIPPSLAND LEAGUE
Defending premier Drouin will open the 2017 finals series this weekend when it faces Morwell in the qualifying final.
The winner will book itself a preliminary final date with minor premier Traralgon while the loser will play the winner of the elimination final between Leongatha and Moe.
Morwell and Drouin were inseparable when they met in round one this year, going goal-for-goal before drawing on 42 goals apiece at the final siren.
They faced off again in round 10 and Drouin overran the Tigers by 21 goals.
Both sides come into the qualifying final in hot form.
Morwell travelled well to overcome Moe by 16 goals in the final home and away game of the season while Drouin made light work of Bairnsdale with a 70-45 win.
Morwell coach Gail Macfarlane said she was "happy" with the way the Tigers disposed of Moe at the weekend.
"I think we played pretty well on Saturday so it was really good to finish off the season with a solid game against quality opposition," Macfarlane said.
The Tigers' outings against Drouin have been a "mixed bag" according to Macfarlane, who said her side would be keen to rectify the ledger against the Hawks.
"The draw was quite a see-sawing event and our game has changed considerably since then," she said.
"Drouin's strengths have come together tightly and we know they'll be full of confidence after some big wins so we know our match-ups have to be spot on."
Macfarlane said her troupe would need to be well aware of their individual tasks ahead of the weekend in order to overcome the rampant Hawks.
"Our defensive end has to be tight and disciplined and take risks, and our attackers need to be really aggressive and make really strong, decisive moves without hesitation," she said.
"Their attacking end is very potent with Stacey Gardiner so that's a big factor for us and we know that Drouin play a really fast, attacking style and move ball really quickly.
"I'm hoping we can continue to put our best game forward and not have any lapses, then it will be anyone's game," she said.
Laura Pickering returned from a knee injury and played half a game against Moe in round 18 and is set to return to full duties this weekend.
Leongatha v Moe
Leongatha and Moe will face off for a spot in the semi-final this weekend when they meet in the do-or-die elimination final.
When the sides last met in round 12, a tight tousle resulted in a 41-41 draw.
It was another close encounter in the round three fixture when Moe edged out the Parrots by seven goals at the final whistle.
Leongatha finished its season with a 28-goal win over Maffra while Moe fell to the in-form Tigers, 54-38.
Leongatha will be eager to improve on its fifth-place finish last year while Moe fell to defending premier Drouin in the preliminary final.
Leongatha playing-coach Laura Higgins said she was looking forward to a fiery encounter against Moe.
"Everyone is really excited, it's been four years since our A grade side has made finals," Higgins said.
Higgins cited the "defensive abilities" of the Lions outfit as a major threat and said this weekend's Parrots side was completely different to the one that last showed against Moe in round 12.
"Last time we only had two people playing from original team, so we're looking forward to coming out against them again this weekend," she said.