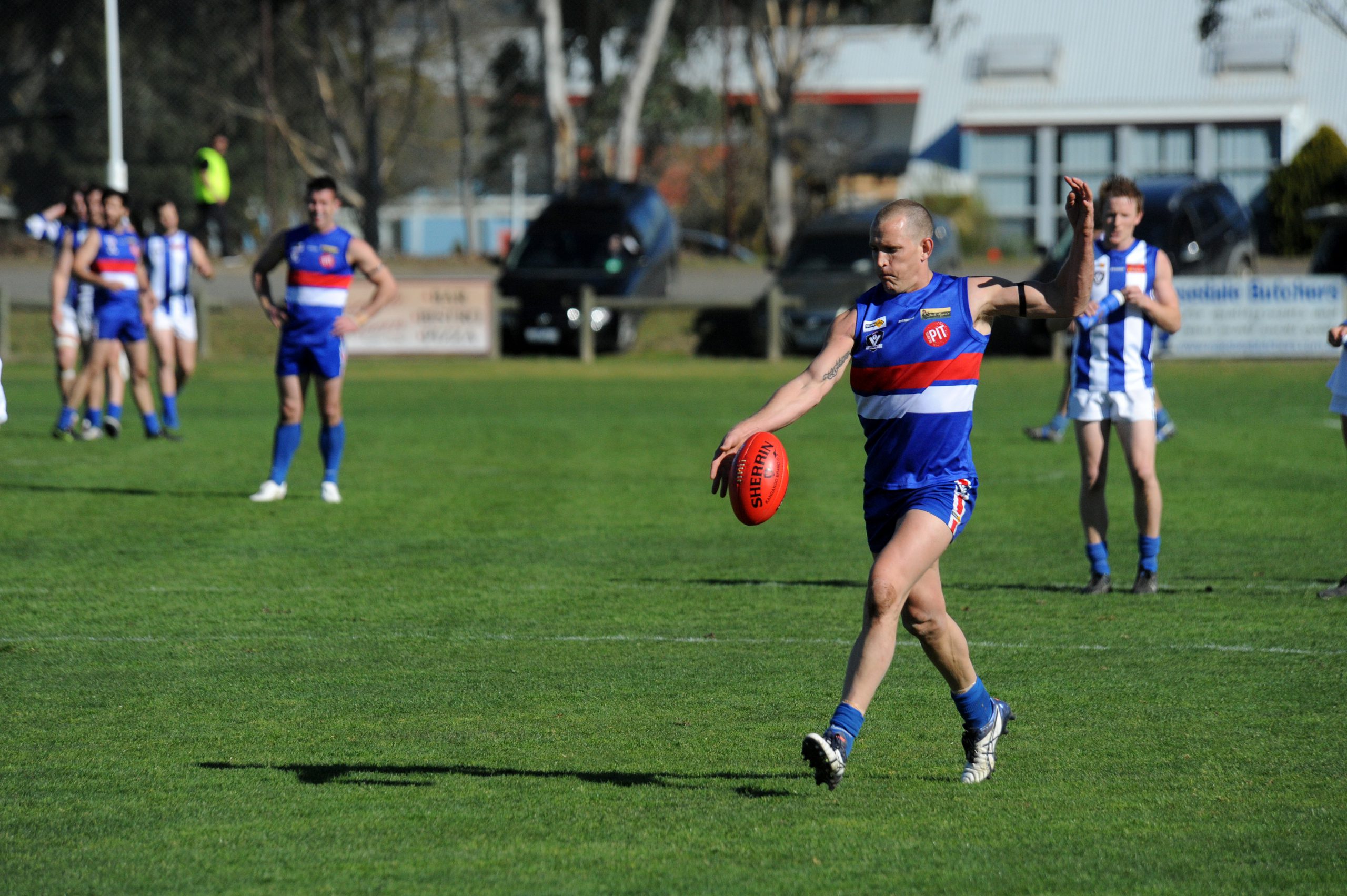 FOOTBALL

NORTH GIPPSLAND
Woodside has been knocked out of the North Gippsland finals following a 33-point loss to Churchill on Sunday.
The Cougars' win will see them play-off in a semi-final against Sale City for a spot in the preliminary final while Yarram and Heyfield will do battle in the second semi on Saturday.
The Roos head into the game following a 13-point win over Sale City in Saturday's qualifying final.
Heyfield coach Josh Stubbe said his side would need to focus on its run and spread from the midfield to take hold of the game in the early stages.
"I think they've got really good run in the midfield and they have outside runners that spread away from stoppages really well, so we need to not allow that to happen easily and if we can get first use of the ball that'll help," Stubbe said.
"We'll just roll into this week with a squad of 25 with some pressure on spots which is a good (place) to be in."
The Demons head into the game with the week off but that does not put Yarram in a better position compared to Churchill, according to Demons' coach Chris Pettit.
"I went and watched the Heyfield game on the weekend, they've been playing a lot finals over the last decade," Pettit said.
"The Roos peak and become their best around this time of year so we need to match their intensity."
Yarram head into the game with a full side as Pettit labelled his team's selection situation as a "nightmare", adding "there's a lot to chose from" ahead of Saturday's game.
Sale City v Churchill
CHURCHILL will look to continue its finals authority when it meets Sale City at Yarram on Sunday in the first semi-final.
The Cougars head into the game following a 33-point win over Woodside while Sale City will attempt to recover from a 13-point loss over Heyfield in Saturday's qualifying final.
Sale City coach David Piasente said he was disappointed with how his side adapted to finals football last weekend.
"We didn't adapt well to the conditions against Heyfield, so if we can adapt a bit quicker and talk about our cleanness with the footy moving forward then that will help against Churchill," Piasente said.
He told The Express Justin Mclay would return to the side this weekend following a concussion in the second term against Heyfield last week while Kerrod Macgregor-Davies would miss the game due to a shoulder injury.
"We've got a few pretty sore bodies but I've spoken to Justin (Mclay) and he looks okay (for Sunday)," Piasente said.
Jacob Schuback and Evan Johnson are expected to return to the Bulldogs' line-up as well.
Cougars coach Brendan Holt said his side would need to put in a full-game effort after an "ordinary" first half against Woodside on Sunday.
"It was good to get a win whether it be by 1 point or 100 points," Holt said.
"I was pleased with our second half on the weekend but our first half was less than ordinary… we just fell away with our structures and became hesitant with our ball movements.
"But on a pleasing note I think we came away with a pretty clean bill of health… we rotated quite heavily throughout the day and I'm pretty confident we won't have any injuries."