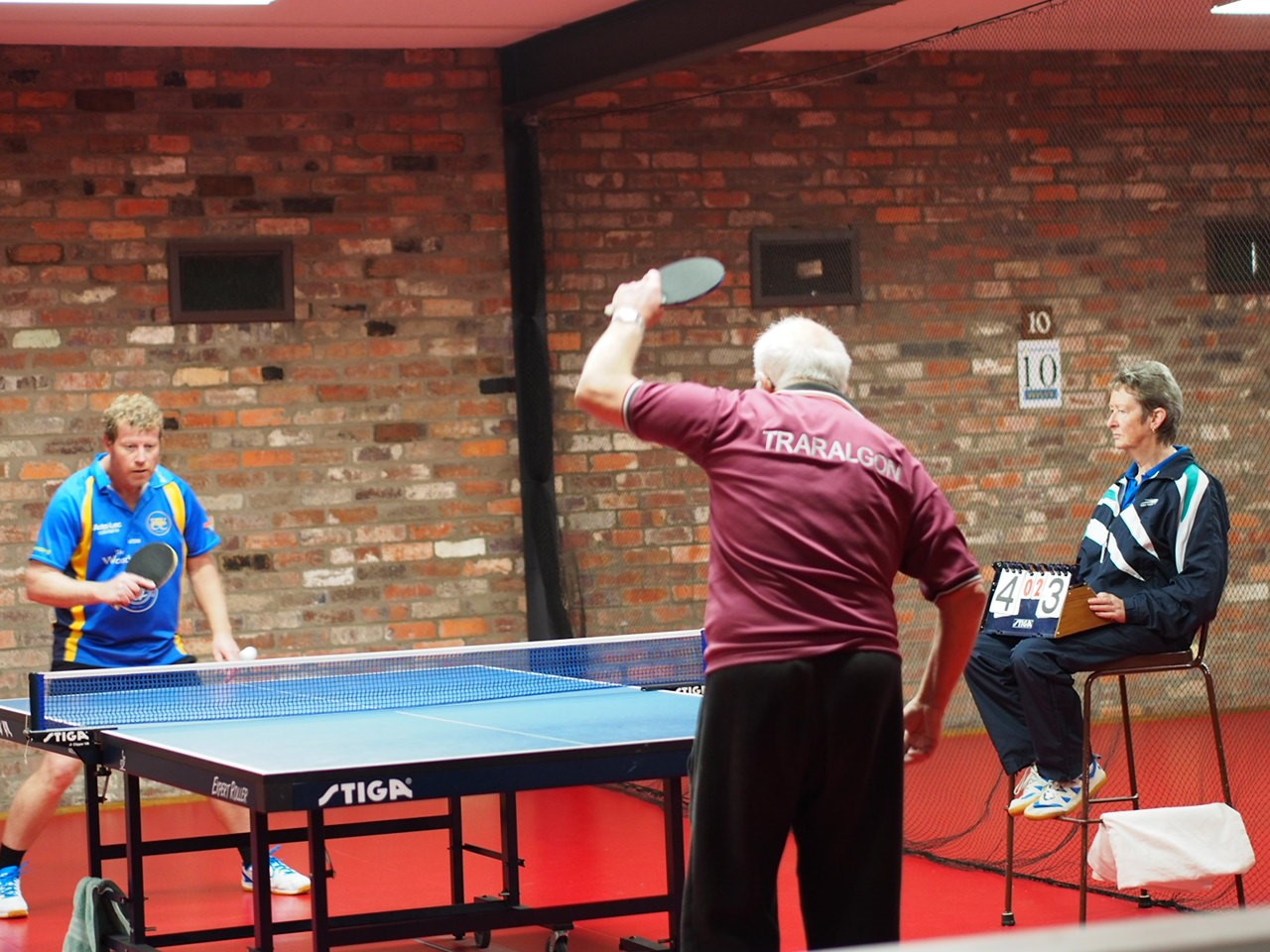 The Traralgon Table Tennis Association hosted Wonthaggi Table Tennis Association for the annual contest on Saturday, 20 August at the Davidson Street Complex.
Wonthaggi travelled with six teams this year, including a junior team, where all tables were well contested in a great day of competition, played in great spirit.
Section one table was won by Traralgon with the brothers Mick and Steve Warr teaming up with Steve Boyd for a 7-4 victory.
Steve Warr was the standout performer on the day, winning all three of his matches.
Wonthaggi's top order depth was clear in section two, taking the table with a 9-2 win over Traralgon's Mark Strini, Peter Gomez and Geoff Lawn.
Section three was the closest table of the day with Traralgon's Jeff Pollard, Kevin Morely and Leonie Degnan playing out an epic contest.
Pollard won all three of his singles matches but it wasn't quite enough, as Wonthaggi took the table 6-5.
In a telling statistic, the rubber count fell 20-23 in Traralgon's favour with Wonthaggi getting over the line in the five-set matches.
Section four resulted in Traralgon's Ray Campbell, Guri Soni and Sam Chetland taking a hotly-contested table, 7-4.
The team won both doubles and set up a tough task for the visitors, but Wonthaggi's Daniel Chetland took the sibling rivalry match against brother Sam in a five-set classic.
In section five, Traralgon's Anton Fullerton, Helen Procak and Jozef Berec were far too good for Wonthaggi, winning 10-1.
A 13-11 fifth set tie breaker loss in the doubles was the only blemish for the Traralgon Team.
The juniors took to the final table, with Traralgon's Heath Sposito, Declan Boyd and Sam and Matt Herzog renewing hostilities with their Victorian Country Championship rivals.
The visitors took the honours 7-4 in another very close table.
With the doubles at one apiece, both five-sets went to the visitors to secure the win.
The final results saw the Traralgon team sneak home on a count back for the win, three matches all, 35 rubbers to 32.
Traralgon junior and senior pennants begin spring competitions after school holidays for term four.
Those interested in participating should contact the association on 5174 4036, or through the website or Facebook page.